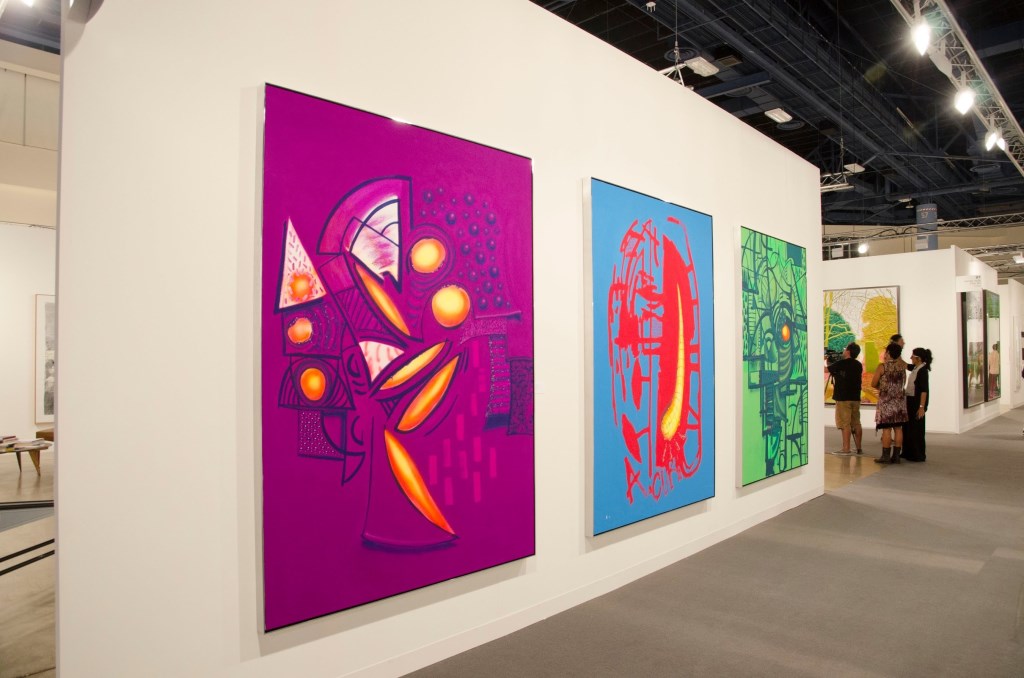 Miami Beach welcomes once again Art Basel, the largest Art Fair in the world. Art Basel offers visitors from across the globe access to galleries from North America, Latin America, Europe and Asia, showing noteworthy work from modern masters of contemporary art, as well as a new generation of emerging stars. Visitors immerse themselves in exhibitions of paintings, sculptures, installations, photographs, films, and editioned works. Art Basel also ushers in Miami Art Week where visitors can enjoy hundreds of cultural events around Miami Beach and visit the dozens of satellite fairs that orbit around Basel.
"Art Basel is a multi-faceted, dazzling event that transforms Miami Beach each year and adds to the city's already storied reputation for art, culture and entertainment," says Steve Adkins, Chairman, Miami Beach Visitor and Convention Authority (MBVCA). "As we edge closer to the Fair and the premiere of Miami Beach's satellite art fairs, the energy and buzz in the air is palpable. Miami Beach, which is like no other place in the world, continues to be the perfect city to host Art Basel, which is like no other art fair in the world."
In addition to the main Art Basel exhibition, dozens of prestigious art fairs will expose audiences to edgy, creative and original visual and performance art. Miami Beach welcomes this year's satellite fairs including:
Design Miami/: Since 2005, Design Miami/ has become a global forum for design. Each fair brings together influential collectors, gallerists, designers, curators and critics from around the world in celebration of collectible design, design culture and commerce. Located next to the Miami Beach Convention Center it is accessible and in the heart of the action.
PULSE Miami Beach: It's their 15th anniversary and PULSE Art Fair is dedicating this edition to experienced and budding art collectors. They are inviting visitors to experience the energy of stimulating art, balanced with cocktails in hammocks and engaging conversations with friends.
SCOPE Miami Beach: Celebrating its 19th edition, SCOPE Miami welcomes 134 diverse contemporary exhibitors featuring OASIS, an experiential multidisciplinary program as well as FOCUS | ART CHINA, the new premier showcase of Chinese Contemporary Art in Miami.
Aqua Art Miami: In the past 14 years, Aqua Art Miami has become a destination for prominent collectors and art aficionados to procure works by young, emerging and mid-career artists.
Art Basel has also officially partnered with a number of local hotels, encouraging residents and visitors to take advantage of special accommodation rates.
"Beyond Art Basel, visitors to Miami Beach can choose from a varied number of fabulous hotels offering Art Basel-specific deals that are sure to enhance their experience with us," notes Grisette Roque Marcos, Executive Director, MBVCA. "Visitors can also check out the trendiest, buzziest restaurant and entertainment venues Miami Beach is famous for, when in town."