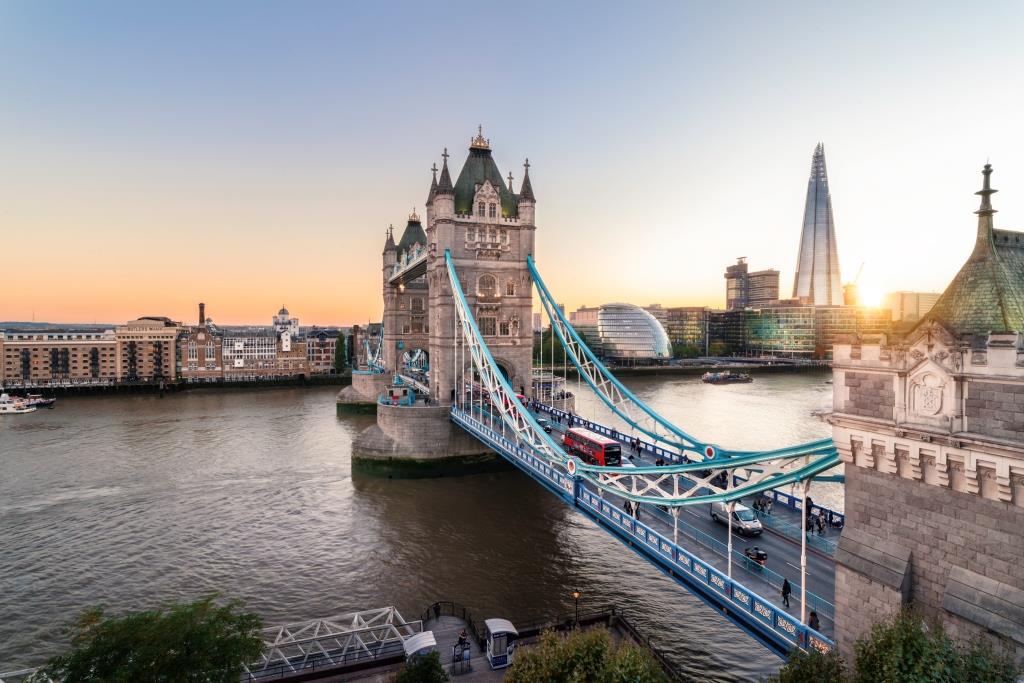 London's MICE offering has received a further boost with the news that 7,995 hotel rooms across 65 new hotels will open next year, adding to 158,956 existing hotel rooms and marking the largest number of openings London has ever seen in one year1.
New hotel room openings have soared from 3,222 in 2010 to 7,995 planned for 2020, according to data from STR. This means that in ten years (2010-2020), London's overall hotel room capacity has increased by 41%.
Total additions to the London hotel market across 2019 and 2020 are expected to reach 121 hotels with 14,840 rooms, a record two-year period for increasing supply of hotel rooms. The range of unique and exciting new hotels will provide meetings, events and incentive planners with further choice for accommodation and meetings venues.
As London continues to attract high levels of leisure and business travellers, hotel operators are catering for all audiences of meetings and events planners. Of the 14,840 new rooms opening this year and next, 10% are 5-star grade, 31% 4-star and 26% are budget hotels.
Significant new global investment in hotels and venues has also contributed to London topping CVENT's European Meeting Destination rankings for the fifth year in a row. The rankings report highlights London's wide and eclectic range of hotels and venues, with the UK capital providing meeting and events planners with more choice than any other major European MICE destination.
Compared to other European cities, London ranked highly for its variety of restaurants (1,416), meeting hotels (1,012) and total convention centre space (2,109,000 square meters)2.
A number of North American hotel brands have recently opened up or announced plans for new properties in London, including The Standard which opened its first European hotel in the UK capital in July, joining the recently opened Hard Rock Hotel. The W London Leicester Square, by Marriot, has also undergone a major refurbishment with new in-room technology giving guests an immersive experience.
Later this year, the newly renovated Biltmore Hotel will reopen as the first hotel to join Hilton's New Luxury Collection – LXR Hotels & Resorts. Japan's Prince Hotels will also debut The Prince Akotoki later this month, its first European hotel based in London's Marylebone and showcasing Japanese minimalism.
Looking ahead, Edwardian will open the much anticipated The Londoner, the world's first super boutique hotel in London's West End in 2020. The five-star hotel will have 350 rooms, two luxury cinemas and a state-of-the-art ballroom accommodating up to 864 guests. Pan Pacific Hotels Group's first London footprint, Pan Pacific London, is set to open next year, featuring a 370-capacity ball room at One Bishopgate Plaza. Rosewood will also open a new luxury hotel on the site of the former US Embassy in Grosvenor Square by 2023.
Tracy Halliwell, Director of Conventions & Major Events at London Convention Bureau said: "London is a top global destination for leisure and business travellers, and we are delighted to see a record number of new hotels and rooms opening in the capital. We've seen a range of exciting and cutting-edge hotels open recently like The Hoxton Southwark, The Stratford and Bankside Hotel, and we look forward to the upcoming openings.
London is a truly dynamic city with a range of new venues, hotels and experiences, offering event planners the opportunity to be innovative. We continue to see strong interest from the North American MICE market, with major corporates, associations and conference organisers committing to a whole range of events. London remains an open, diverse city and at IMEX America we look forward to speaking with event planners from all over the world to tell them about all the opportunities in our great city."
Iype Abraham at Edwardian Hotels London added: "The Londoner will offer a vibrant urban escape and an exceptional hospitality experience for all guests when it opens its doors in Spring 2020. Its central location of Leicester Square will allow our guests to curate their own London experience from our doorstep, and the wide range of conference facilities including a state-of-the-art ballroom which can accommodate up to 864 guests make it one of the most exciting new openings for business travellers."
London's attractiveness for events and meetings planners has also been boosted by a number of recent venue openings and upcoming large-scale regeneration projects to suit all tastes and event concepts.
MICE planners looking for something with a royal theme can now host events at the recently opened Queen's Diamond Jubilee Galleries at the famous Westminster Abbey and The Painted Hall, Greenwich, which recently reopened after a two-year conservation project. Historic Royal Palaces also boosts an impressive line-up of regal meeting venues such as the Tower of London and Kensington Palace.
For meeting and event planners wanting something more modern, the newly built Tottenham Hotspur FC sports stadium that is also home to NFL in the UK, offers a unique 1,500 capacity event space overlooking the pitch.
For those wanting an urban-edge, London's iconic Battersea Power Station is undergoing a major innovation project that will see new event space and the city's first art'otel open by 2022, just down the road from the new US embassy and Apple headquarters. Work will also begin next year on the £1bn project to turn Olympia London into a world-leading cultural hub, featuring two hotels and major upgrades to existing event spaces.
The Madison Square Garden Company has also announced plans to build a state-of-the-art entertainment venue in Stratford next to the Queen Elizabeth Olympic Park. The early plans for the venue feature the world's largest and highest LED screen and high-speed wireless connectivity.
North American event and meeting planners also continue to show a strong appetite for London, with the city's largest event space, ExCeL London reporting a growth in bookings from the North American region with a string of successful bids, including VidCon 2020, Younique London and the news that RootsTech London will host its first conference outside of the US in the UK capital.
The London Convention Bureau will once again exhibit at IMEX America along with a host of venues, accommodation and service providers from the capital (see a full list below).