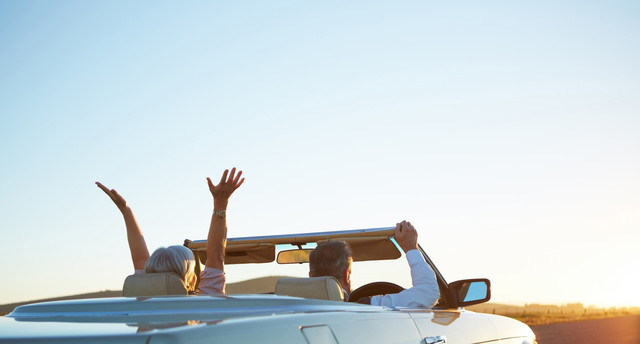 Taking a road trip is one of the best ways to explore Italy.
Rather than just seeing the cities, you'll be able to enjoy the peaceful landscapes of the Italian countryside. You'll have the freedom to travel at your own pace, stopping at vineyards, farms and local trattorias along the way.
You'll enjoy a much more authentic experience and you'll be able to slow down and truly experience Italian life. Make your own itinerary and visit the spots that appeal to you the most.
Where to Go on a North to South Italy Road Trip?
Here are some ideas of stops you could include on your road trip in Italy. If you have plenty of time you could include all of them, or you could pick a few of your favourites for a shorter trip.
Lake Como
This idyllic lake is surrounded by the snow-dusted Rhaetian Alps, the calm waters glinting in the sunshine. All around the lake you'll find historic villages with luxury villas, elegant restaurants and ornate basilicas. It takes a full day to drive around the entire lake, visiting the many picturesque little villages on the shore. As you explore this lakeside region, you'll see why so many celebrities choose to vacation here – including Donatella Versace, Sir Richard Branson, George Clooney and Madonna.
Milan
Milan is one of the hippest cities in Italy. It is known for its world-class fashion scene and the locals are incredibly stylish. It is also home to a number of fantastic museums where you can spend the day marveling at priceless works of art. Of course, don't miss the stunning Duomo di Milano and the Santa Maria delle Grazie convent, where you can see da Vinci's "The Last Supper."
Cinque Terre
Cinque Terre is one of the most visually spectacular locations in Italy. Brightly hued houses cling to steep cliff edges overlooking the Italian Riviera. Harbors are filled with fishing boats and trattories serve fresh seafood and local wine on their sunlit terraces. While you are here, you must try the famous Liguria region pesto – and take a walk along the stunning Sentiero Azzurro cliffside hiking trail.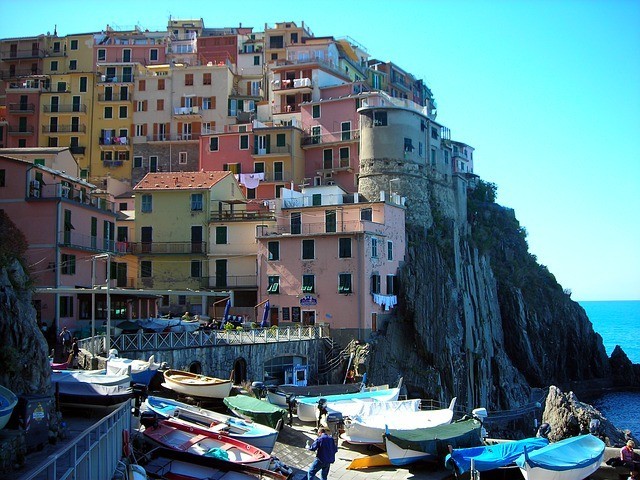 Bologna
Head east to Bologna – the capital of the Emilia Romagna region. This is a city for food lovers – the surrounding region produces gourmet treats such as Modena balsamic vinegar, prosciutto and Parmigiano-Reggiano. This would be a great place to take a food-focused walking tour, so that you can explore the city and taste some of the delicious treats it has to offer.
Florence
The city of Florence is known as the birthplace of the Italian Renaissance. There are few cities that are so packed with extraordinary art and architecture. You'll find countless museums, church frescos, marble basilicas and famous sculptures to admire. Plus, Florence is also known for its fashion scene and you can expand your wardrobe with one of a kind pieces by local designers.

Pisa
Of course, when you stop in Pisa you'll see the famous leaning tower. (Don't miss your chance to do the cheesy pose!) But there's so much more to see in this pretty historic town! You can explore Piazza del Duomo, go shopping in the local market and marvel at the beautiful Piazza Dei Cavalieri.
San Gimignano
San Gimignano is a UNESCO Heritage Site, known for its impressive and well-preserved architecture. It will make you feel like you have stepped back in time to the medieval era. Climb up to the remains of the Montestaffoli fortress and enjoy tastings of the local white wine the village is famous for – Vernaccia di San Gimignano.
Montepulciano
You'll fall in love with this pretty medieval town in the hills of Tuscany. It's the perfect place to stroll through the streets and sip an espresso on a terrace. Climb to the top of the Palazzo del Comune Tower and admire the views of the Tuscany Hills.
Rome
A trip to Italy wouldn't be complete without a visit to Rome. This iconic city is packed with stunning ancient ruins and has a world-famous food scene. You can visit some of the legendary attractions, including Vatican City, the Colosseum and the iconic Fontana di Trevi. Driving is tricky in the city, so park your car and explore the streets on foot or via public transit.
Tips for Your Italy Road Trip
Here are some important things you should know before you do a self-drive road trip in Italy:
You'll need to have an International Driving License to legally drive in Italy.
Italy does have a speed limit (unlike some places in Europe), but the limit it is different depending on the road. Pay attention to the signs.
Keep in mind that some rental agencies will charge a fee to pick up a car from one city and drop it off in another. So, make sure you look for a car without a "one-way fee" or factor in these fees when budgeting for your trip.
Check that insurance is covered in your car rental, or that you have purchased it separately.
You can use the Via Michelin website to plan your road trip through Italy. It offers information on toll costs, distances, traffic information and much more.
Pick up a SIM card, so that you can use Google maps and research where to stop while en route. 5GB plan for Europe costs just 29$
When you go through a highway toll, choose the tollgate that says "Carte" to pay with your credit card or the tollgate with a picture of a hand holding money to pay with cash.
Don't rent a large car! The streets are often quite narrow, so a smaller car will make it easier to navigate historic cities.
You'll quickly notice that Italians have a tendency to park anywhere they want – which can sometimes make navigating narrow city streets even more difficult.
Speaking of parking, it's a good idea to book a hotel or an Airbnb with parking – so that you don't have to look around for somewhere to park on the streets.
Source: travelsim.com