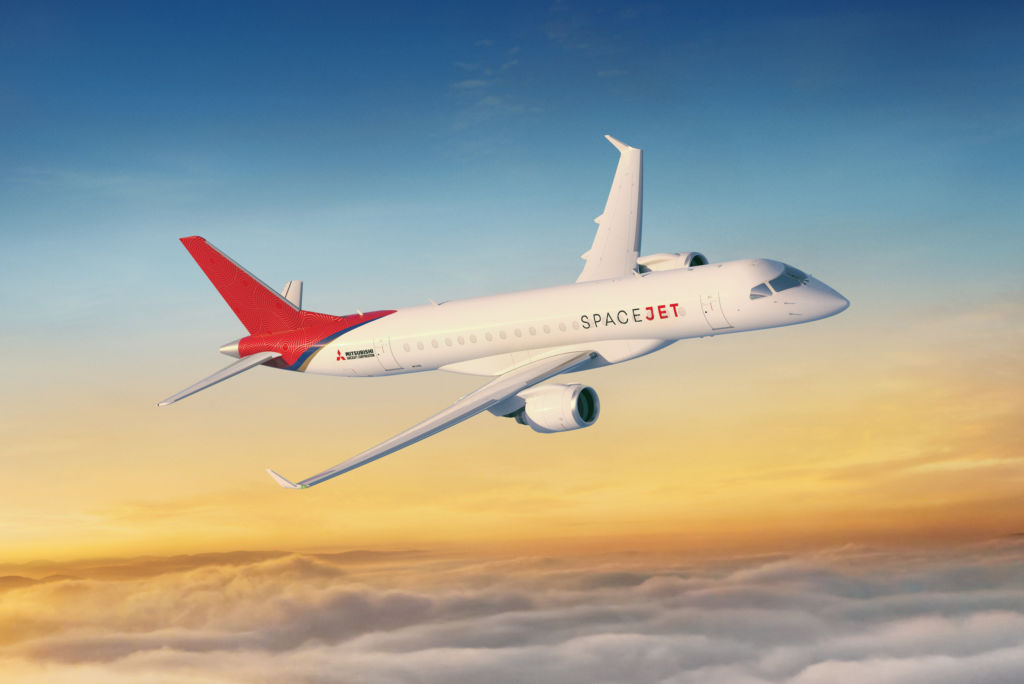 Mitsubishi Aircraft Corporation and a prospective North American customer have entered into a Memorandum of Understanding to commence formal negotiations for 15 Mitsubishi SpaceJet M100 aircraft, with deliveries beginning in 2024.
Today's agreement re-affirms the market demand for a game-changing regional aircraft, particularly in the North American market. The Mitsubishi SpaceJet fulfills both the operators' performance needs and the rising expectations of the traveling public that demands a comfortable and connected traveling experience.
"We are pleased to welcome a new airline to the SpaceJet program," said Hisakazu Mizutani, President, Mitsubishi Aircraft Corporation. "We have received strong interest in this product from many airlines. They recognize that this family of aircraft will provide them with the ability to give their passengers an excellent experience while also delivering unmatched performance, creating new profit potential."
Mitsubishi SpaceJet is the commercial name for the product family that includes the SpaceJet M90 (previously known by the developmental designation of MRJ90) and a new member, the SpaceJet M100, a new standard in regional air travel. The SpaceJet M100 is designed to adapt to specific market needs while maintaining unmatched performance. The SpaceJet M100 is perfectly matched to the United States and global markets alike.
The SpaceJet M100 offers the most spacious and comfortable cabin in its class to drive improved passenger experience, designed to boost airline passenger loyalty. The aircraft targets double-digit performance improvement and has the lowest operating costs of any aircraft in its class.