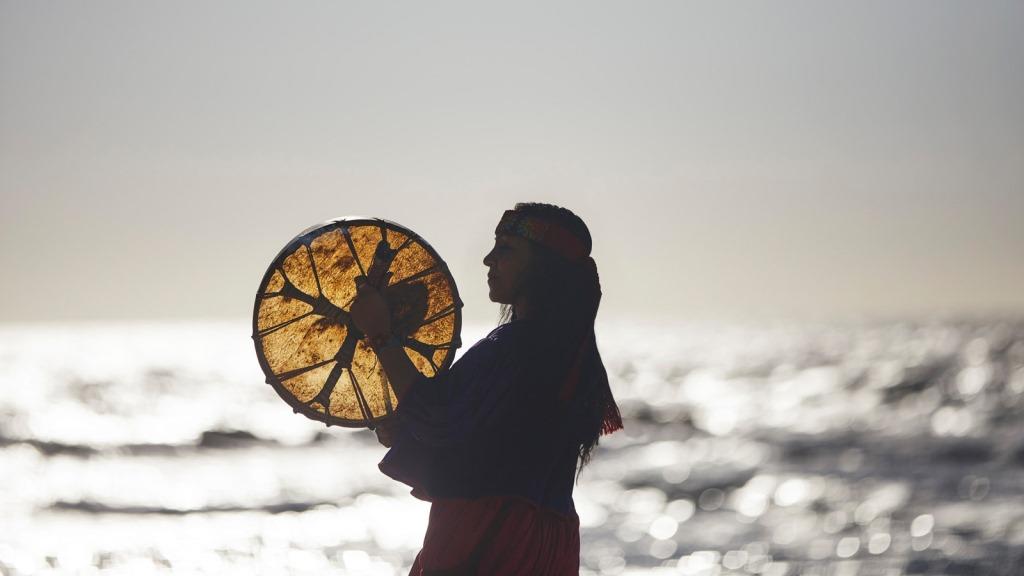 Four Seasons Resort Punta Mita, a five-star luxury resort set amid 1,500 acres (600 hectares) of coastal peninsula in the Riviera Nayarit region, announces the launch of Soulcations – transformative three and four-day mind, body and soul retreats inspired by the destination. Guests can enjoy everything from a chakra balancing ritual and native Huichol Indian blessing to an intention burning ceremony and yoga atop a rock with ocean views, with their soulmate, soul sister/brother or soul companion.
Guests can choose between a three-day Premium Soulcation, which includes three-days of spiritual, spa/wellness, culinary and art activities and luxury accommodations in an oceanfront suite, or a four-day Ultimate Soulcation in a presidential suite or villa with additional incredible experiences such as sea foraging with a chef. Each soulful journey begins with the Resort's chef meeting guests upon arrival to create personalised menus for their entire stay that are tailored to guests' individual desires.
"We're delighted to introduce our new Soulcation retreats that reflect our commitment to nourishing and invigorating the mind, body and soul," says John O'Sullivan, General Manager, Four Seasons Resort Punta Mita. "We look forward to creating unforgettable, immersive and regenerative experiences for our guests as they continue on their journey of self-discovery."
Four Seasons Resort Punta Mita Soulcations start at USD 895, inclusive of lodging and activities. Food and beverage are priced at consumption. Highlights include:
Chakra Balancing Ritual: This unique ritual promotes harmony throughout the body by balancing energy centres and meridians. Guests can enjoy a stimulating full-body exfoliation treatment with a customised scrub designed to awaken the senses and a personalised chakra balancing ritual using precious stones and carefully selected essentials oils to align the body's energy centres.
Huichol Blessing: A native Huichol Indian ritual, the Sun Ceremony is held in honour of Tayau (Father Sun), one of the most important gods of the Huichol Indians – a centuries-old, pre-Columbian tribe native to Mexico's Sierra Madre. As the sun dips below the horizon, native Huichol performers will lead guests in celebration of Earth's abundance, sharing their timeless culture based on tradition and respect for the Earth.
Dinner at Dos Catrinas: Dos Catrinas, the Resort's new dining destination, brings together Mexico's traditional culture, sophisticated urban lifestyle and powerful history in a modern, two-storey space boasting spectacular ocean views and classic yet creative dishes. The contemporary menu designed by Chef Jorge González and Chef Fernando Méndez is a clear vision of Mexican gastronomy, based in traditional culinary techniques. Signature dishes will include pink mole, a typical dish from Taxco, Guerrero, and tlayudas, a crispy delicacy made of corn typically found in the markets of Oaxaca.
Intention Burning Ceremony at The Rock with Enrique Alejos: Enrique Alejos, the Resort's Cultural Concierge and honorary member of the native Huichol community, will bring to life the region's history, land and traditions with unique experiences for guests including an intention burning ceremony, intended to connect the group with the four elements the Huichols worship and devote their lives to.
Sea Foraging: A culinary ocean adventure experience where guests can sea-forage in the Bay of Banderas for kelp, other sea vegetables and mollusks, followed by a hands-on cooking class where guests learn to cook and prepare their sea fare.
Reborn Mud Ritual: This Apuane Spa signature ritual begins with an aura purification, followed by a meditation and body mask application. Once the mask is applied, a sound healing session with Tibetan bowls begins. After the sound bath, rinse the body in the waters of the Pacific Ocean.
Dream Catcher Making: Guests will learn to create their own unique Huichol-inspired dream catchers using different materials and colours. Following the class, guests are given their dream catcher to take home in addition to being gifted a dream journal to record their thoughts and dreams.
Apuane Nights: This experience offers couples the chance to unwind in a private candlelit sanctuary at Apuane Spa. With the entire spa closed to other guests, loved ones can enjoy bubbles and bites as a part of a romantic evening that also includes a couple's massage, romantic dinner in the spa and more.
Hakali Massage Experience: Guests can discover the antioxidant and healing properties of the cactus (hakali) through a relaxing experience that uses indigenous ingredients like flora, sage and aloe.
Yin Yang Yoga at The Rock: Instructors will guide guests through a yoga lesson with combination of Chi Kung, Tai-Chi and other martial arts accompanied by the sweet sound of the Japanese flute while atop a platform on a rock overlooking the ocean.