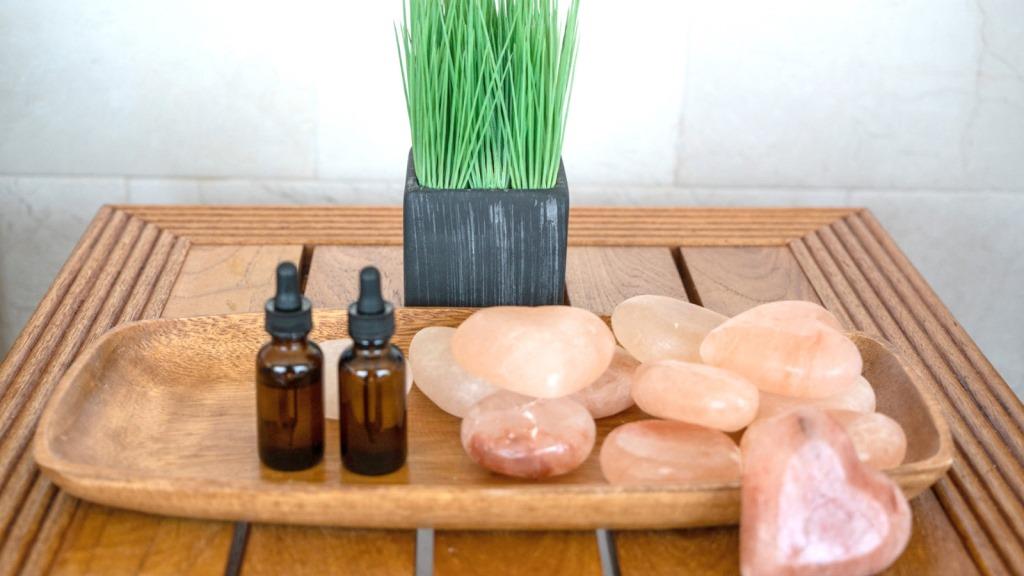 The Spa at Four Seasons Hotel St. Louis helps guests think beyond traditional spa services and redefine their idea of wellness with the new Himalayan Body Balancing treatment, now available at the city's only urban resort.
Seasoned Spa Therapist and Reiki Master Chelsea Bakke has created an 80-minute ritual that restores energy and brings the body back to a natural state of harmony. The treatment is a holistic one, featuring yogic breathing techniques, aromatherapy from locally sourced herbs, warm Himalayan salt stones to ease tense muscles, and energy clearing Reiki, an ancient Japanese technique for relaxation.
"In a digitally driven and fast paced world, it is more important than ever to make self-care and wellness a priority. This experience was created to be customisable for each guest, harnessing full use of our natural energy and restoring balance to our bodies," says Bakke.
The 80 minute journey begins with a relaxing foot soak in a bath of herbs and essential oils from local shop Cheryl's Herbs, and progresses to yogic breathing exercises. Breathing through alternate nostrils, (nadi shodhana pranayam) is thought to balance the left and right hemispheres of the brain and helps increase circulation throughout the body.
Next, warm Himalayan and basalt stones grace the skin and establish a natural polarity in the form of a warm stone massage. With more than 84 naturally occurring minerals, Himalayan salt stones are antibacterial and antimicrobial, proving to be an ideal tool to release toxins as they glide over the skin in a warm stone massage. Basalt stones are a natural carrier of magnetic iron, by heating and placing on specific areas of the body they have been linked with improvement in blood and lymph circulation.
The Body Balancing Treatment concludes with the optional addition of Reiki, an ancient Japanese healing technique based on the principal that a therapist can channel energy into the recipient by means of touch – activating natural healing processes of the recipient's body to restore physical and emotional well-being.
Raised with a passion for wellness and healing, Bakke comes from a family of chiropractors and has actively trained with a Kundalini Master since 2008.