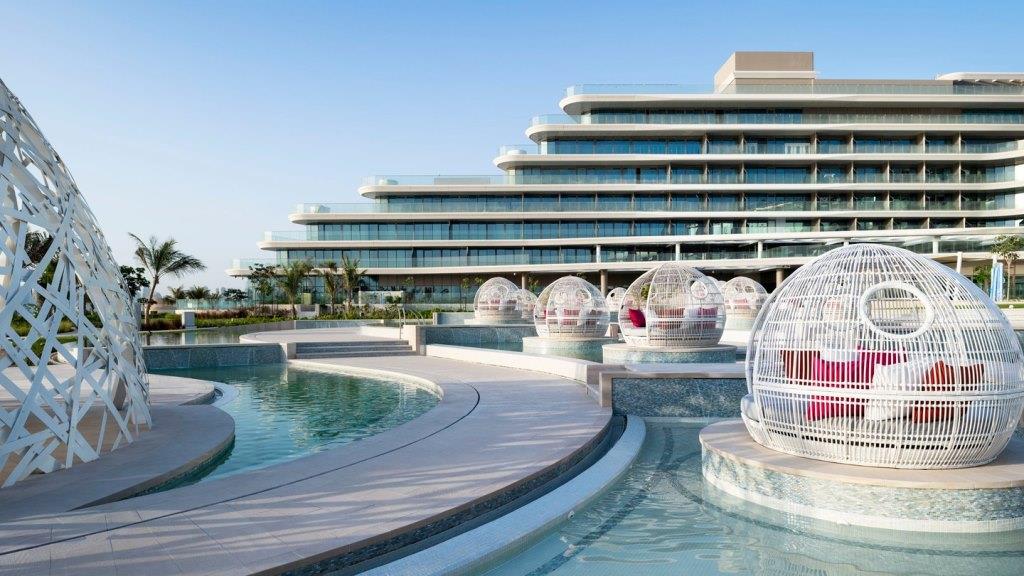 The desert just got hotter. W Hotels Worldwide today announced the opening of W Dubai – The Palm, located on the Palm Jumeirah, the largest man-made island in the world and one of Dubai's most iconic attractions.
"We are excited to bring the W brand to Palm Jumeirah with the highly anticipated opening of W Dubai – The Palm," said Alex Kyriakidis, President and Managing Director, Middle East and Africa, Marriott International. "As our first W Escape in the region, W Dubai – The Palm combines the city's unique allure with the brand's bold design and dynamic lifestyle and gives it a locally relevant twist. With game-changing style, amplified entertainment and innovative culinary offerings, this W Escape will inject a fresh vibe into the local hospitality scene and offer the most sought-after luxury getaway for locals as well as global jet-setters."
The new Palm Jumeirah hotel boasts 350 rooms, the first Massimo Bottura Restaurant outside of Italy, a chic South Beach, adults-only rooftop bar, signature AWAY® Spa, and over 2,000 square meters of event space.