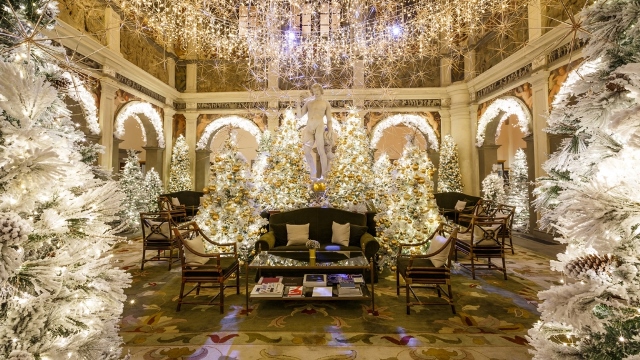 Christmas time in Florence is magical and fascinating with dream-like settings, where sophisticated luxury is present in every detail. Here is a guide to the special, not-to-be-missed Christmas events held at Four Seasons Hotel Firenze.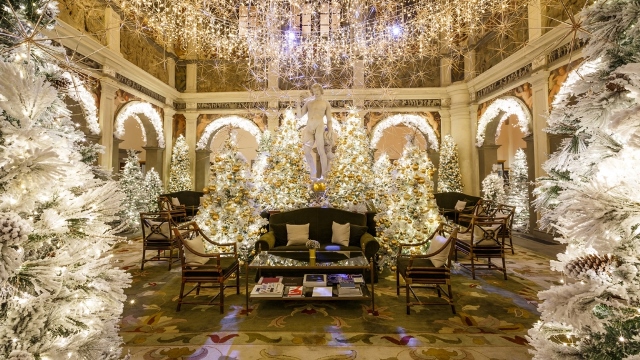 While Florence offers the magic of Renaissance art, Christmas shopping sprees, and breath-taking views from the bridges and along the festively-lit streets, Four Seasons Hotel Firenze will treat guests with delicious culinary creations, cosy afternoon tea, and relaxing moments at the Spa.
At Il Palagio, Michelin-starred Chef Vito Mollica has created a fish-based menu for Christmas Eve, including steamed prawns, cauliflower purée and caramelised onion; citrus risott;, roasted red mullet and cacciucco fish soup reduction; seared john dory, artichoke and morel mushroom sauce; and the traditional capon with a chestnut stuffing, carrots veloutè and baby swiss chard.
The Christmas Day menu for lunch and dinner combines tradition and innovation with the king crab casserole, carrots and rocket sauce; fregola pasta with cuttlefish and bottarga; tortellini pasta in Chianina broth, vegetables flakes and fresh herbs; roasted sea bass with parsnip veloutè and chervil sauce; and quail filled with figs, on celeriac cream, radicchio and seared duck liver.
Chef Domenico Di Clemente's desserts have a special place on the menu and feature delicious and artistic creations including his homemade panettone, which has become a symbol of Christmas in the city, and the zuccotto dessert.
New Year's Eve promises to be a memorable night with a lavish dinner at Il Palagio featuring an exclusive menu of gourmet delicacies such as amberjack tartare with avocado; scallops carpaccio and bell pepper cream; black truffle risotto, cured egg yolk and bettelmatt cheese; monkfish medallions, capers and lemon with roasted leek and romanesco cabbage; and veal loin with seared foie gras and chestnut purée.
Those who would like to take part to a real winter fairy-tale with live entertainment, music and DJ set, can attend the unique Grand Winter Ball, a dancing party under the "cave of lights," the unique and enchanting setting realised by the artistic Designer Vincenzo Dascanio with millions of lights. Guests will enjoy a six-course menu by the Michelin-starred Chef Vito Mollica, live show and entertainment, midnight party with DJ set and dancefloor.
At the Atrium Lounge, guests will be able to enjoy a special aperitivo in two different versions: oysters and champagne, or caviar and Champagne.
Christmas Tea Time offers a lovely break with the Pastry Chef's macaroons and selection of teas provided by the Florentine tea room La Via del Tè.
Don't miss the fun and engaging Christmas activities during Christmas week, when families will be able to celebrate the festivities Florentine style, from decorating a Christmas tree to a storytelling afternoon, and from a cinema session to a reindeer ride with Santa Claus.
And last but not least, during the festive season, the Hotel's Spa offers treatments catered to each individual's needs.
The Hotel's gift vouchers are available for purchase and can be customised to make the perfect gift for loved ones such as a brunch, a romantic dinner in an intimate setting, a Spa treatment or a gym subscription, including the use of steam showers.