Four Seasons Hotel Alexandria at San Stefano revives La Cucina Italiana at its Italian restaurant Stefano's.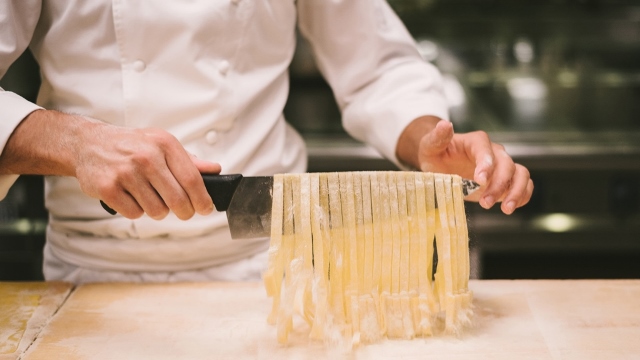 After a summer break, the restaurant is open once again. Executive Chef Adam Levay welcomes everyone to try the new menu, which offers a wide selection of antipasti, zuppe, homemade pasta and risotto in addition to pesci e carni main courses.
Italian cuisine had always been one of the popular cuisines visitors can find in Alexandria. From early times, top quality and seasonal ingredients of the freshest nature characterised this cuisine.
In Stefano's, Chef Adam is focused on creating the freshest dishes and finding the true ingredients for each. Homemade pasta – la vera pasta Italiana – allows Chef to make fresh daily gnocchi, ravioli and fettuccini that are among the highlights of the menu. Being near the shores of the Mediterranean, Chef takes advantage of fresh seafood to elaborate specialty dishes with authentic Italian flavours.
The restaurant's chic décor with mosaic floor reflects Italian architecture, while the open kitchen creates an intimate and lively ambiance with homemade cooking. This culinary ideology with its strong traits of quality and taste is combined with a cosy atmosphere and the aroma of saffron, all accentuated with passionate service and Italian flair that Caesar himself would have appreciated.