More than three million people booked a holiday after being influenced by a TV show. In the study, more than 1,000 British holidaymakers were asked if they had booked a holiday after seeing a destination on TV, and 7% said yes – equating to more than three million across the whole of the UK.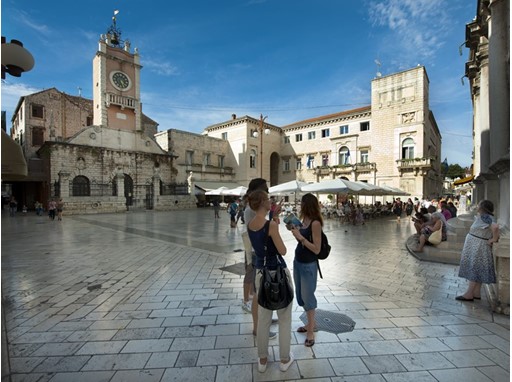 Tourist boards and tour operators across the world have tapped into this 'set jetting' phenomenon, to capitalise on tourists wanting to follow in the footsteps of TV stars.
One of the most popular is the fantasy series Game of Thrones, which has filming locations in countries as far afield as Croatia, Iceland, Morocco, Malta and Spain.
Northern Ireland is home to many locations and HBO – the US TV network that produces Game of Thrones – is planning to convert these sites in 2019 into tourist attractions under the 'Game of Thrones Legacy' brand.
Locations that tourists can visit will include Winterfell, Castle Black and Kings Landing. There will also be a formal studio tour of Linen Mill Studios, which will showcase costumes and props.
One of the many TV shows mentioned by respondents in the survey was Benidorm, a long-running ITV sitcom set in the Spanish resort.
Many UK tour operators and agents such as TUI, Thomas Cook, Holiday Hypermarket and On the Beach highlight the real-life hotels Sol Pelicanos and Ocas which are the location for the show. Travelsupermarket.com reported that the Costa Blanca destination saw a surge in bookings in the years after the show's debut in 2007 – and now a new stage show based on the programme is reviving interest, as it's touring the UK between October 2018 and April 2019.
It's not just drama and comedy that's inspiring visitors – the research revealed that documentaries by the likes of Michael Palin and Jeremy Clarkson also spark interest.
Clarkson and his co-presenters provided a boost for countries as varied as Vietnam and Switzerland when they worked on Top Gear – and now they're doing the same with their Grand Tour show, which has prompted awareness of activities in destinations such as California and Dubai.
The adventures of Ab Fab actress Joanna Lumley have been credited with buoying bookings in destinations featured in her documentaries, including Japan, India and the Silk Road, and in 2016, WTM London welcomed Miriam Margolyes – star of The Real Marigold Hotel TV series, filmed in India.
World Travel Market London polled 1,025 2018 UK holidaymakers.