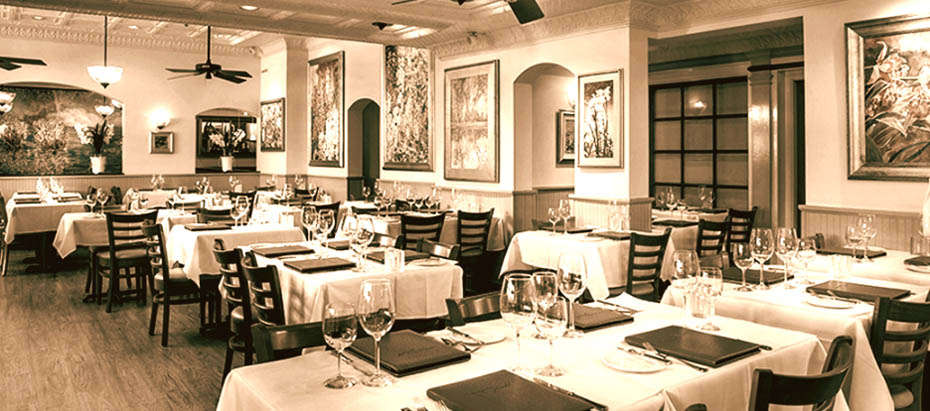 photo credit: lahainagrill.com
While we all know that Maui is a wonderful place to stay while you're on vacation it's not always easy to find a great place to eat. This isn't to say that there aren't a lot of great places to eat in Maui, there are, but it can be hard to know where to look. Whether you're staying in some maui beachfront rentals or a hotel you'll want to venture out and enjoy a good meal. The good news is that we've done some research and found some of the best eateries in the area so you know where the best places to dine are.
Lahaina Grill
Found at 127 Lahainaluna Road, Lahaina, Lahaina Grill is a wonderful restaurant to visit if you'd like to indulge in a spot of fine dining. Serving up seafood, American-style meals and steakhouse meals this is a great place to dine. Every single dish that's served here is beautifully presented and the waiting staff could not be more helpful. The food here is nothing short of exquisite and while it may be a little more expensive to dine here compared to some restaurants, it is worth every penny.
One of the dishes that we recommend is the crisp Shanghai spring rolls or the blue corn panko crusted chile relleno. Both of these dishes are divine and cooked to perfection. Eat outside and enjoy your meal as you gaze over at the sea and enjoy the heat of the evening.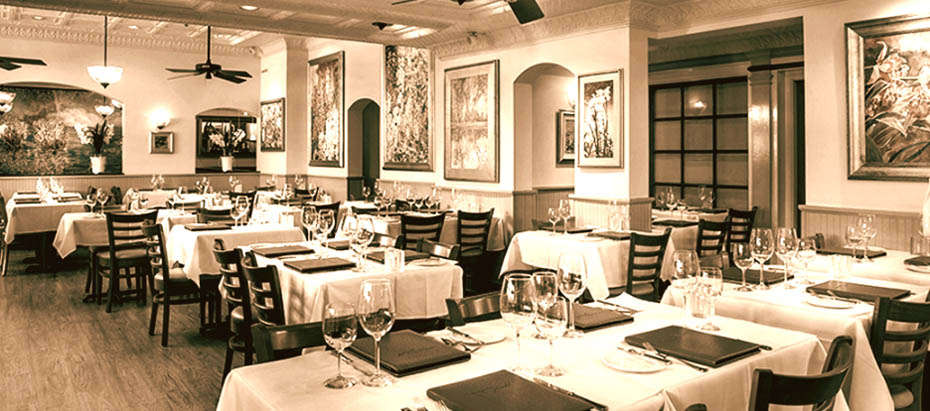 Elegantly decorated and with a very special feel, Lahaina Grill is the ideal place to enjoy a special meal.
Aunty Sandy's
Found at 210 Keanae Road, Haiku, Aunty Sandy's is a café with a difference. The tiny hut that serves as a kitchen makes this café different from just about every other eatery. While the café may not look like much it is a great place to get some amazing meals and snacks. You don't have to spend a lot of money to get something tasty as the food served here is very good.
Serving banana bread, hot dogs, smoothies, and so much more, there's almost always a queue but when you get your food you'll see why. The banana bread is well worth a try as it's moist and delicious. In fact, most of the dishes served here are worth a try and you're almost guaranteed not to be disappointed. Enjoy sitting in the shade as you dine, or find somewhere else to sit and enjoy a picnic. If you want to spend your money somewhere local and worth every penny, Aunty Sandy's is the place to be.
Mana Foods
Located at 49 Baldwin Avenue, Paia, Mana Foods is the ideal destination if you are looking to enjoy gluten-free, vegan or vegetarian dishes. This restaurant is a delight from the minute you walk through the door and makes it one of the best places to eat.
The meals at Mana Foods are exceptional, and not what you would expect from somewhere that isn't as well-known as many other restaurants. There is something of an informal atmosphere in the restaurant/cafe area, but that does not take away the fact that the food is divine. We recommend that you try the coconut cream cheese stacker and the open breakfast sandwich which are very tasty. Sit at one of the pine tables and enjoy the relaxed atmosphere as you dine on something delicious. Please note that every single thing served at Mana Foods is vegetarian or vegan even the tempting chocolate cakes and the delicious desserts. A grocery store, a deli and a place to dine in one, if you have the chance to visit Paia, you need to head to Mana Foods.
Geste Shrimp Truck
Located at Kahului Beach Road, Kahului, the Geste Shrimp Truck is a bit of a hidden gem and ideal if you're a lover of all-things shrimp. Serving up 9 different dishes, you can enjoy something different every time you visit. While you may not be used to ordering food from a truck here's where you need to make the exception. The food served here is of a very high standard, the portions are huge and the meals are tasty. You do have to find somewhere to sit and eat your meal, but that's all part of the fun.
Usually found somewhere close to the sea, the truck serves food from 10:30 am until 5:30 pm or until they run out of ingredients. Open Tuesday to Saturday and with a very tasty menu, it's likely that you'll want to order food here at least once. Try to get to the truck before everyone else does, in other words, try to have an early or late lunch as chances are you'll have to wait in a queue. If you do end up waiting don't worry, the food is well worth it.
There are some fabulous places to eat in Maui, but we think the above 4 eateries are well worth a visit. Make your way to the Lahaina Grill if you would like to indulge in a spot of fine dining, or visit Aunt Sandy's if you're looking for something a little different but nothing short of tasty. Make your way to Mana Foods in Paia if you're feeling the need for something vegan or vegetarian, and finally, head to the Geste Shrimp Truck if you're a lover of all-things shrimp.