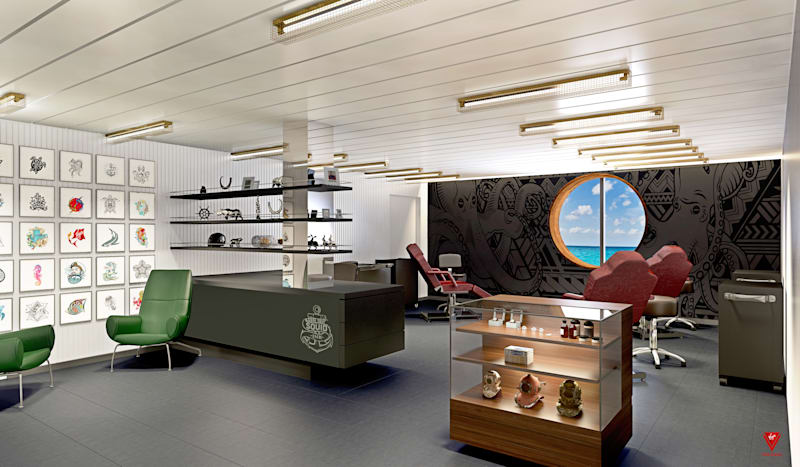 To create the one-of-a-kind experience on board, the cruise line has teamed up with the ink industry legends from World Famous Tattoo Ink.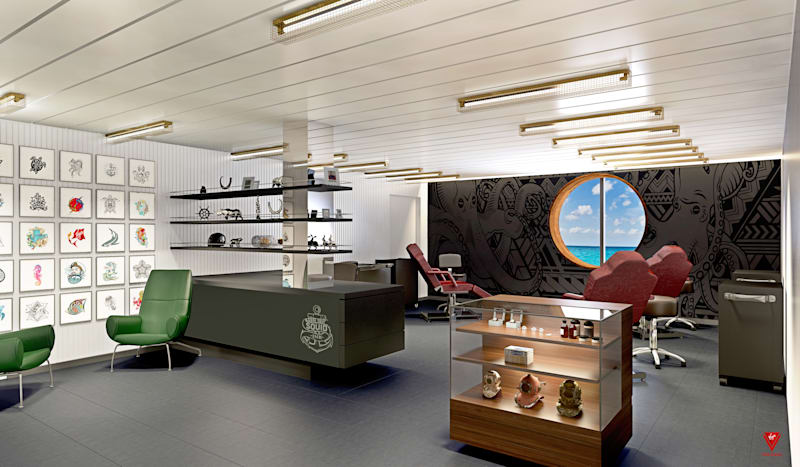 When Virgin Voyages' Scarlet Lady sets sail in 2020, she will have two full-time resident tattoo artists on board, handpicked by ink industry legend Lou Rubino Jr, the visionary behind World Famous Tattoo Ink, Soho Ink and Freshly Inked Magazine.
Squid Ink will also feature a star-studded line-up of guest artists including the tattoo industry's most sought-after trendsetters and celebrity artists. Details and timings will be announced in due course but renowned artists including the likes of Spike TV's Ink Master star Sarah Miller, surrealist specialist artist Arlo DiCristina and illustrative specialist Jime Litwalk have already committed to guest artist appearances on the Scarlet Lady in 2020.
All Squid Ink tattoos will be created with World Famous Tattoo Ink original vegan ink, which is globally recognized to exceed safety standards with no animal by-products or testing. In addition to tattoos, Squid Ink will also offer body piercings as well as permanent makeup treatments using vegan-friendly Perma Blend pigments.
Virgin Voyages will encourage its crew members to also express themselves freely through tattoos if they wish. In a unique move for the cruise industry, the company has indicated that the hiring of shipboard candidates with visible tattoos is a-okay.