Welcome to our comprehensive guide to celebrating Christmas in Russia! In this detailed exploration, we'll unravel the rich tapestry of customs, folklore, and celebrations that make Christmas in Russia truly unique.
Understanding Christmas in Russia
Before we dive into the traditions, it's essential to grasp the significance of the Russian Orthodox Church in shaping Christmas in Russia. Unlike Western Christianity, which follows the Gregorian calendar, the Russian Orthodox Church still uses the Julian calendar. As a result, Christmas in Russia is celebrated on January 7th, creating a distinct and magical experience.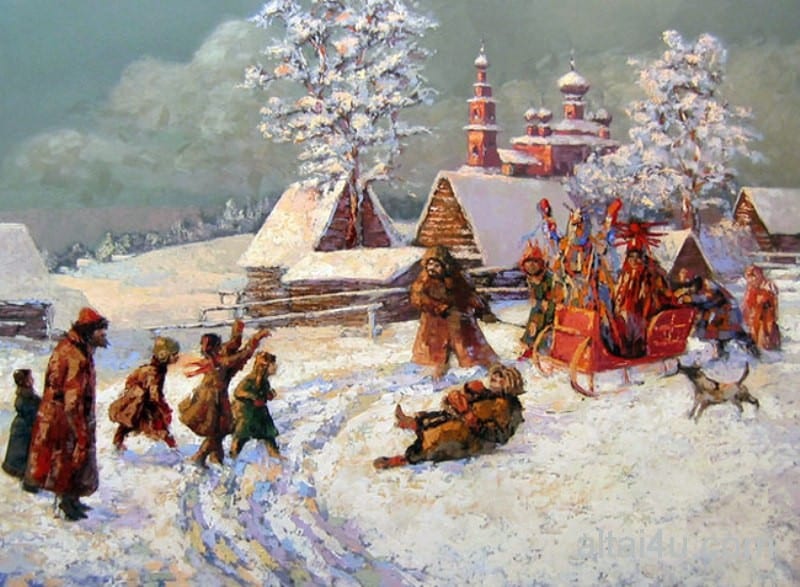 Christmas Eve: A Day of Fasting and Reflection
The Christmas festivities kick off on January 6th, known as Christmas Eve or "Sochevnik." It's a day of fasting and reflection, with families attending church services to mark the beginning of the holiday. Many people fast until the first star appears in the evening sky, symbolizing the Star of Bethlehem.
One of the most cherished Christmas in Russia traditions is the "Holy Supper" on Christmas Eve. Families come together to share a meal consisting of twelve dishes, each representing an apostle. These dishes are meatless and include a variety of vegetables, grains, and fish. Kutia, a sweet grain pudding, holds a central place on the table, symbolizing hope and prosperity.
Ded Moroz: The Enigmatic Russian Gift-Giver
The Russian counterpart to Santa Claus is "Ded Moroz" or Grandfather Frost, often accompanied by his granddaughter, the Snow Maiden or "Snegurochka." They visit homes on New Year's Eve, delivering gifts to children. Unlike Santa Claus, Ded Moroz sports a long blue coat and a magical staff.
If you're eager to encounter Ded Moroz in person, journey to any bustling Russian metropolis during the holiday season. For an exceptionally grand Christmas celebration in the company of Old Man Frost, don't miss the Moscow Russian Winter Festival. Here, you can indulge in delectable bagels and jam, marvel at colossal ice sculptures, and experience a troika ride that is nothing short of magical.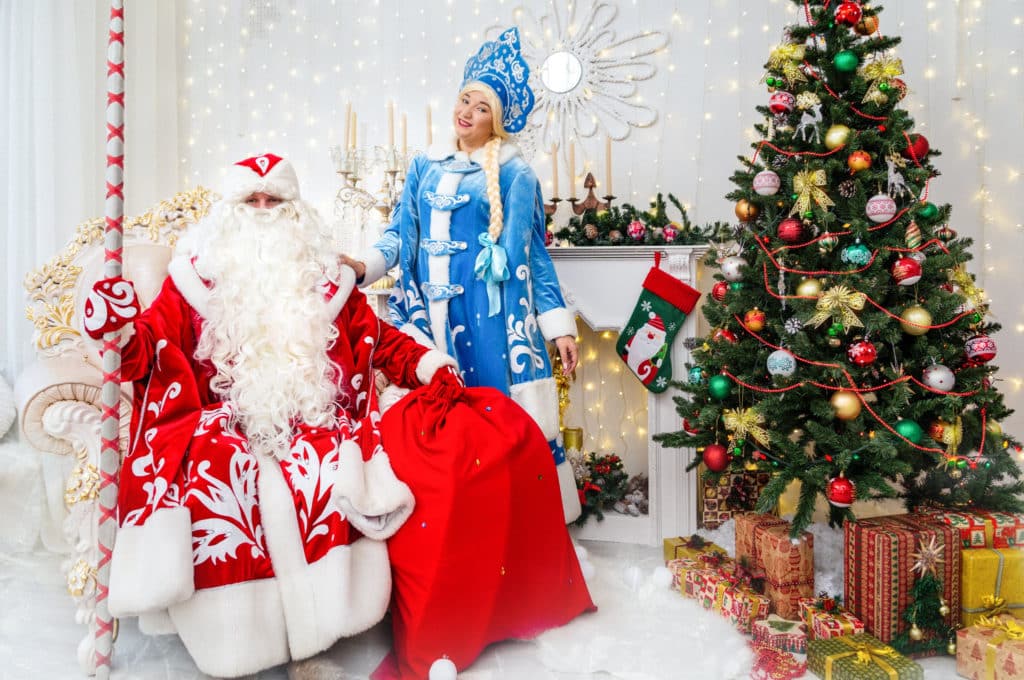 Russian Christmastide: Svyatki
Svyatki, the Russian Christmastide, unfolds in the wake of Christmas and spans two weeks, entwining age-old pagan customs of divination and caroling. This celebration persists until January 19, coinciding with Epiphany. On this significant day, marking Jesus's baptism, people commemorate the event by plunging into the icy rivers and lakes of the country.
Exquisite Christmas Gifts from Russia
If you're on the hunt for distinctive Christmas gifts from Russia, look no further. Consider acquiring nesting dolls and Russian lacquer boxes, both encapsulating the essence of Russian craftsmanship. These treasures can be discovered in Moscow, with Izmaylovo Market and Revolution Square being excellent shopping destinations during the Russian Winter Festival. Furthermore, these captivating mementos are readily available in souvenir shops across the country. Don't fret about storage; these keepsakes are both enchanting and compact.