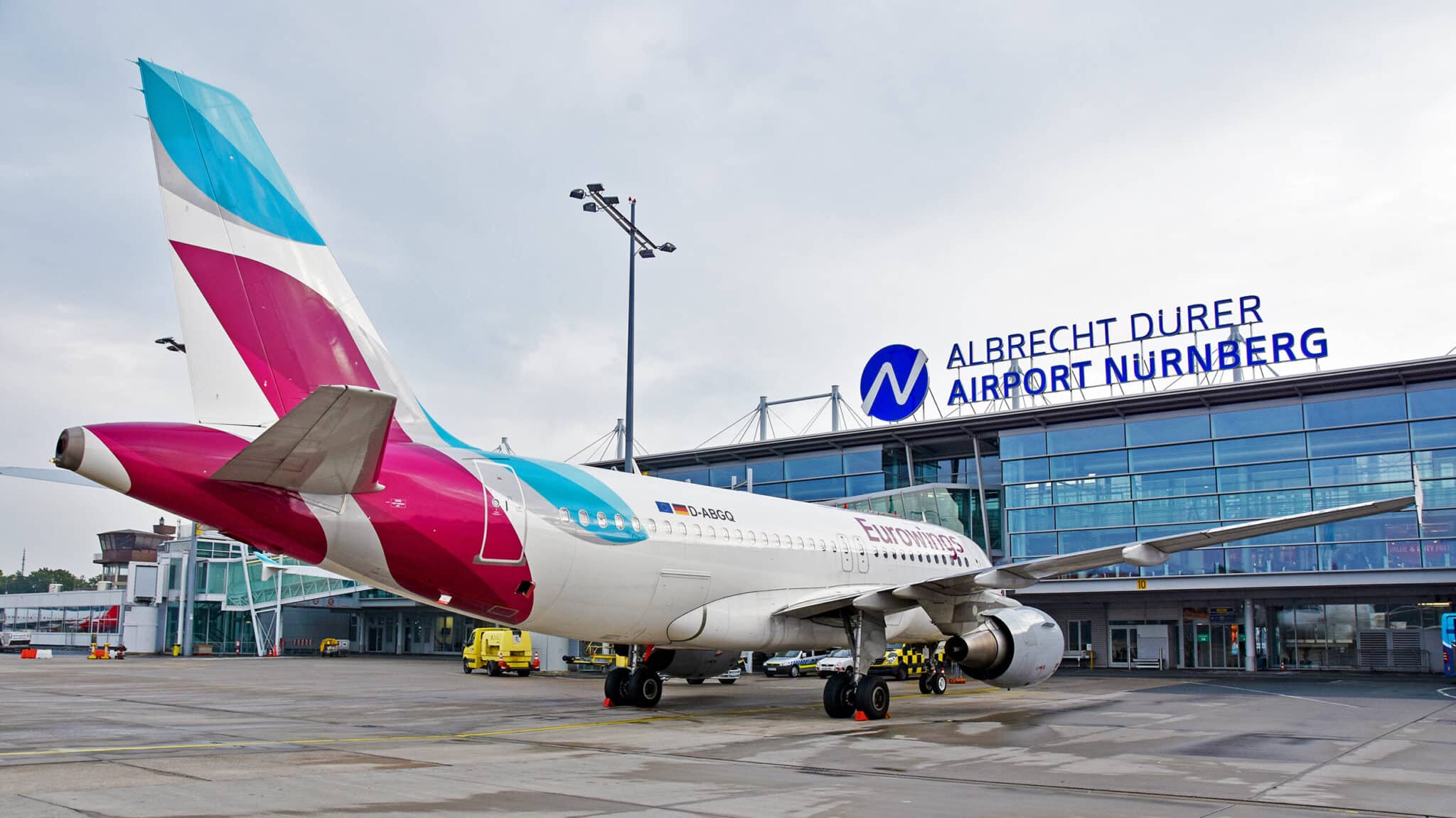 As the travel industry emerges from the challenges posed by the global crisis, Germany's leading vacation airline, Eurowings, is poised to make a triumphant return with a comprehensive expansion of its tourist services. The airline has announced its resumption of operations at Nuremberg and Hanover airports, bringing a slew of exciting destinations and improved travel connections for eager travelers.
Starting with the winter flight schedule of 2023/24, Eurowings is set to reintroduce services to Nuremberg and Hanover, offering an array of enticing options to popular vacation spots. The Franconian metropolis and the capital of Lower Saxony will serve as key departure points for a variety of sought-after destinations, catering to the wanderlust of travelers from both Bavaria and Northern Germany.
In a move that exemplifies Eurowings' commitment to rejuvenating the travel landscape, the winter schedule will feature flights from Nuremberg to Gran Canaria, Hurghada, Marsa Alam, and the ever-popular Mallorca. Likewise, passengers departing from Hanover will have access to flights heading to Gran Canaria, Tenerife, Hurghada, Pristina, and Mallorca, ensuring a diverse range of options to suit various travel preferences.
Looking ahead to the summer of 2024, Eurowings has grand plans to enhance its offerings further. From Nuremberg, travelers can anticipate new nonstop routes to Heraklion, Preveza, Rhodes, and a robust 14 flights per week to Mallorca. These additional connections stand to enrich the travel experience, opening up new horizons for those seeking sunny getaways.
The growth of Eurowings is evident in its strategic approach to stationing aircraft at Nuremberg and Hanover airports. As of the 2023/24 winter flight schedule, the airline will permanently base one aircraft at each location, solidifying its presence and reinforcing its commitment to providing convenient travel options for passengers.
Jens Bischof, the CEO of Eurowings, remarked on the transformation the airline has undergone: "Out of the crisis, we have fundamentally changed Eurowings and developed into Germany's largest vacation airline. We will now expand this position in a targeted manner and also strengthen ourselves very significantly at Nuremberg and Hanover airports."
This strategic expansion is expected to have a ripple effect on the travel ecosystem, fostering better connections from Lower Saxony and Bavaria to the alluring destinations of southern Europe. The move also aligns with Eurowings' overarching goal to solidify its position as a premier vacation airline while catering to the needs and desires of an eager and travel-hungry audience.
With its revitalized routes, increased bases, and diverse array of destinations, Eurowings is poised to reinvigorate the spirit of travel, offering a gateway to adventure and relaxation for vacationers from across Germany and beyond. As the airline industry evolves, Eurowings stands as a testament to the industry's resilience and its commitment to facilitating unforgettable journeys.