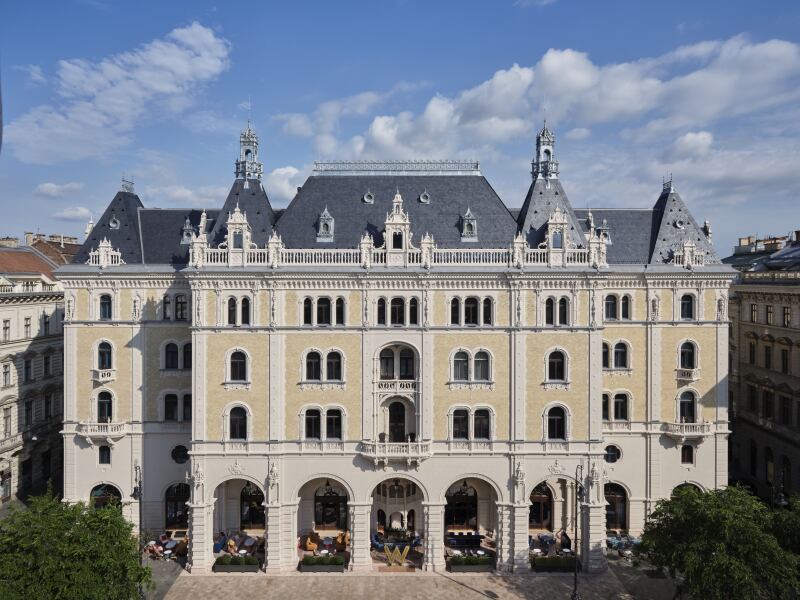 W Hotels Worldwide is thrilled to announce the highly anticipated opening of W Budapest, its first property in Hungary. Situated within the historic Drechsler Palace, once home to the Institute of Ballet, W Budapest promises to be a dynamic hub in the heart of the city, featuring visionary design, diverse culinary experiences, and a socially conscious atmosphere inspired by the cosmopolitan nature of the capital.
Located on Andrássy Avenue, a UNESCO World Heritage Site renowned for its luxury shopping, W Budapest boasts 151 stylish guestrooms and suites, along with three innovative dining concepts influenced by Budapest's captivating history, artistic flair, and cultural diversity.
Building on the success of W Rome's recent launch in 2021, W Budapest represents the next chapter in the evolution of W Hotels. Offering unparalleled design in a refined and playful setting, it seamlessly connects the discerning modern traveler to the essence of the destination.
George Fleck, Vice President and Global Brand Leader of W Hotels, shared his excitement about this momentous occasion, stating, "The introduction of W Hotels in Budapest signifies a significant milestone and marks the dawn of a new era in our iconic brand's design philosophy. We eagerly anticipate immersing our guests in the timeless and inspiring atmosphere of this remarkable city, through captivating and unexpected design elements, imaginative dining experiences, and unrivaled guest programming."