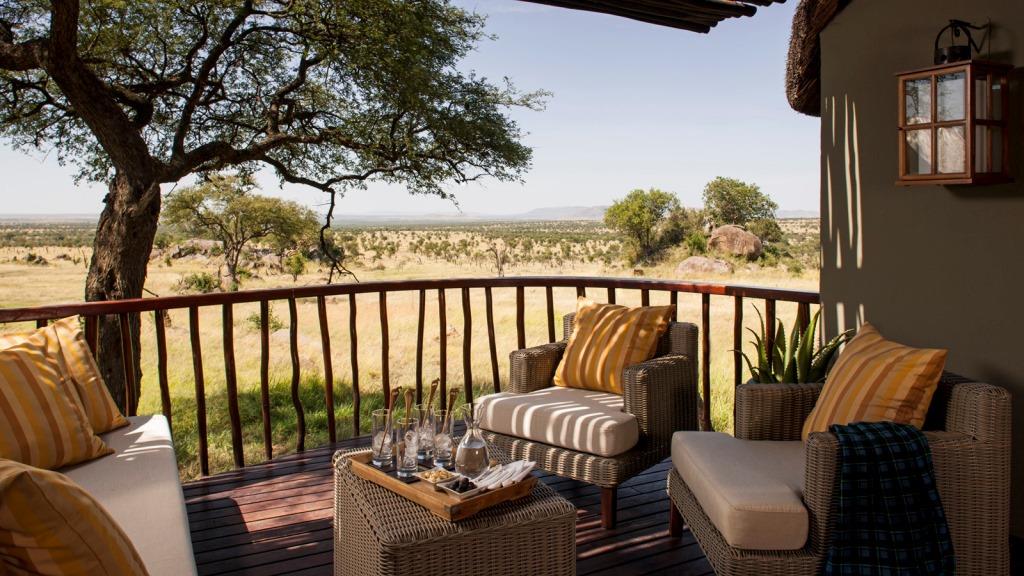 Marriott International has announced a new agreement with Delaware Investment Limited to establish the first JW Marriott luxury safari lodge in Serengeti, Tanzania. Anticipated to open in 2026, the lodge will be located within the Serengeti National Park, a protected UNESCO World Heritage Site and one of Africa's most renowned safari destinations. The park is known for its vast plains, the remarkable Great Migration, and the presence of large herds of animals.
The JW Marriott Serengeti Lodge is set to offer 30 private suites, including two presidential suites, each featuring its own swimming pool and deck area. The lodge will also provide extensive dining, beverage, and meeting facilities.
Positioned between the Grumeti and Mbalageti rivers, the JW Marriott Serengeti Lodge will benefit from the abundant wildlife that frequents the rivers to the north and south, as well as breathtaking views of the surrounding plains. Spanning 5,700 square miles, the Serengeti National Park is a significant conservation and wilderness area in sub-Saharan Africa. It serves as the starting point for the Great Migration, an extraordinary wildlife spectacle involving millions of animals traveling 1,800 miles from the Serengeti to the neighboring Masai Mara between June and September. The park is also home to the renowned "Big Five" game animals: lions, leopards, buffalos, rhinoceroses, and African elephants.
"We are thrilled to partner with Delaware Investment Limited for this momentous project in the Serengeti, which represents a new and exciting destination for our brand and demonstrates our increasing commitment to providing enriching experiences for our guests," stated Jenni Benzaquen, SVP, Brand Portfolio Europe, Middle East and Africa at Marriott International.
The Serengeti is located approximately 660 kilometers northwest of Dodoma in Tanzania, sharing a border with Kenya. The most convenient access to the lodge is from the Grumeti airstrip, a 25-minute drive from the site. International visitors can reach the lodge from Kilimanjaro International Airport, followed by a domestic flight to a Serengeti airstrip, or an eight-hour scenic drive through vast savannas and wildlife.
Rishen Patel, Owner of Delaware Investment Limited, expressed excitement about the collaboration with Marriott International to introduce such a prestigious brand in one of the world's most iconic wildlife destinations.
The JW Marriott Serengeti Lodge will be the brand's second luxury safari lodge in Africa, following the recent opening of the JW Marriott Masai Mara Lodge in the Masai Mara National Reserve in Kenya. Marriott International currently operates over 120 properties across its portfolio in Africa.