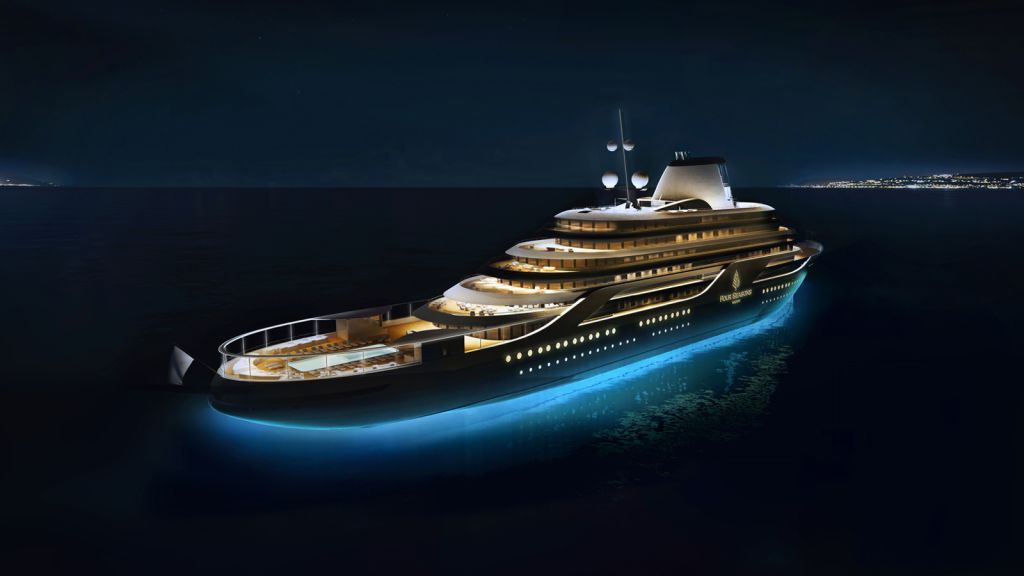 Fincantieri has signed a contract with Marc-Henry Cruise Holdings LTD, Joint Owner/Operator of Four Seasons Yachts, for the construction of the second ultra-luxury Four Seasons Yacht. This second vessel's order is worth more than 400 million euros, and the ship will be delivered in 2026.
The contract is subject to access to financing as per industry practice.
In 2022 Fincantieri acquired the order for the first ship of the class, which will be delivered in Q4 2025.
Larry Pimentel, President and CEO of Marc-Henry Cruise Holdings LTD, Joint Owner/Operator of Four Seasons Yachts: "The signing of our second vessel contract with Fincantieri is another milestone in the development of Four Seasons Yachts. Our partnership with Fincantieri and Four Seasons creates a powerful triumvirate of expertise that is committed to delivering a "category of one" luxury lifestyle yacht experience. I am proud of the talented team and collaboration behind this stunning enterprise project".
Alejandro Reynal, President and CEO, Four Seasons: "With each Four Seasons experience we deliver, we have an unwavering commitment to excellence. In the case of Four Seasons Yachts, we are achieving this by collaborating with exceptional partners like Fincantieri and Marc-Henry Cruise Holdings who share our vision for a one-of-a-kind luxury yachting experience. We are proud to extend our partnership with Fincantieri on this next vessel and look forward to embarking on our first nautical journey together soon".
Pierroberto Folgiero, Chief Executive Officer of Fincantieri: "The confirmation of trust from a prestigious brand like Marc-Henry Cruise Holdings who are responsible for marine and technical, and sales & marketing of Four Seasons Yachts, is a great satisfaction for us and a further proof of the validity of a unique entrepreneurial project destined to change the world of cruises in terms of design, technology and sustainability. Today's result also bears witness to the start of the orders recovery for the sector, at the same time reinforcing Fincantieri's leadership in the new extra-luxury segment based on haute hôtellerie".