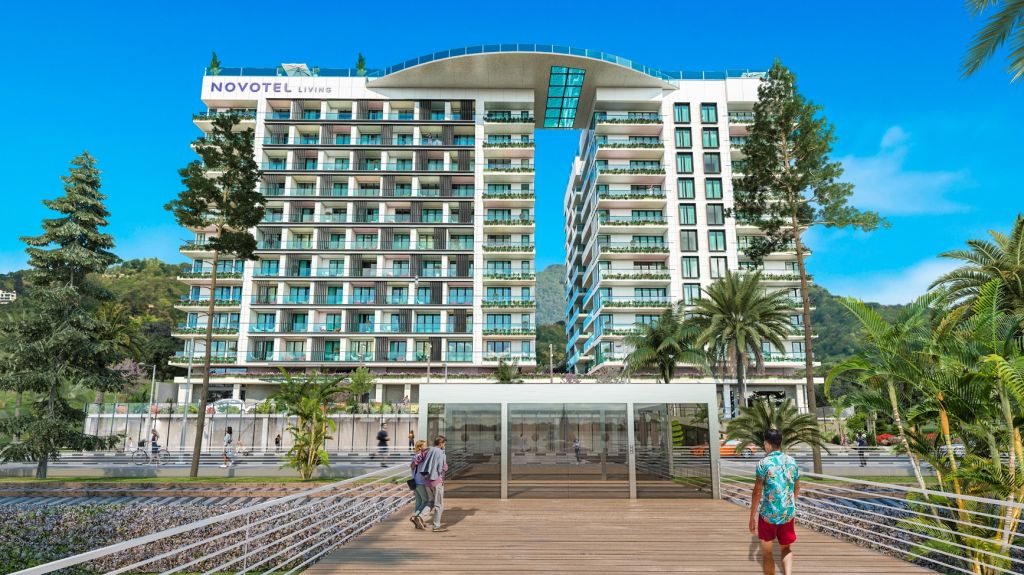 Accor has signed a cooperation agreement with Mardi Holding, a Georgian development company, to open the first Novotel Living hotel on the Black Sea coast in Batumi, Georgia. The Novotel Living Batumi will provide extended stay services and the advantages of the "strata title" concept for apartment owners, while guests will have the opportunity to become members of the ALL – Accor Live Limitless loyalty program.
The Chief Operating Officer of Accor New East Europe, Alexis Delaroff, expressed pride in introducing Novotel Living to Batumi, offering international standards and extended stay services to guests who wish to have longer stays while feeling at home anywhere in the world. Batumi, located in the Georgian Adjara region, is a modern resort with a mild subtropical climate and a rapidly growing tourist infrastructure. It has the potential to become a popular destination for international tourism, business, and sporting events. The Novotel Living Batumi aims to create a warm and homely atmosphere in this picturesque location, attracting both international guests and local residents. Accor extends gratitude to their partner, Mardi Holding, for their collaboration and looks forward to the successful implementation of this ambitious project.
Novotel Living Batumi will be situated on Iberia Street, a recreational area within walking distance of a well-equipped private beach along the Black Sea coast. Guests will have the opportunity to escape the hustle and bustle of the city and relax in the lap of nature throughout the year, thanks to the unique combination of a healing microclimate and subtropical vegetation. The hotel will be conveniently located near popular tourist attractions such as the Petra Fortress, the Batumi Botanical Garden, and the Mtirala National Park. Additionally, the vibrant city center with trendy restaurants and bars is only a 15-minute drive away.
The hotel will occupy a new building with two blocks, each consisting of 13 floors. Novotel Living will implement the "strata title" concept, where rooms are individually owned and rented out, while the hotel operator manages the infrastructure. Novotel Living Batumi will offer 319 apartments of various categories, ranging from executive studios to cozy and functional two- and three-bedroom suites furnished with stylish furniture to ensure a comfortable stay. Guests planning longer stays will have access to fully equipped kitchens with modern appliances and in-room laundry facilities, as well as a soundproofed work area with complimentary Wi-Fi.
The hotel's infrastructure will feature thoughtfully designed public spaces that foster a co-living atmosphere, a gastronomic restaurant, and a 24-hour lobby bar. Guests can enjoy a recreational area with an infinity pool and a panoramic restaurant on the hotel's rooftop, offering breathtaking views of the Black Sea coast and mountains. Novotel Living Batumi will also include a SPA center with a swimming pool, a modern fitness room, and several conference rooms equipped for large events and business meetings. The hotel will provide a comfortable recreation area with a playground for children and a daily animation program.
Mardi Holding, in partnership with Accor, is excited to introduce a world-class serviced apartment project in Batumi. With ambitious plans to develop Georgia's Black Sea coast and transform Batumi into one of Europe's premier seaside resorts, there are great opportunities for launching high-quality serviced apartments. Novotel Living is just the first brand from the Accor collection that they plan to bring to the market, according to Nugzar Berishvili, Managing Partner at Mardi Holding.
The opening of Novotel Living Batumi is scheduled for 2025.