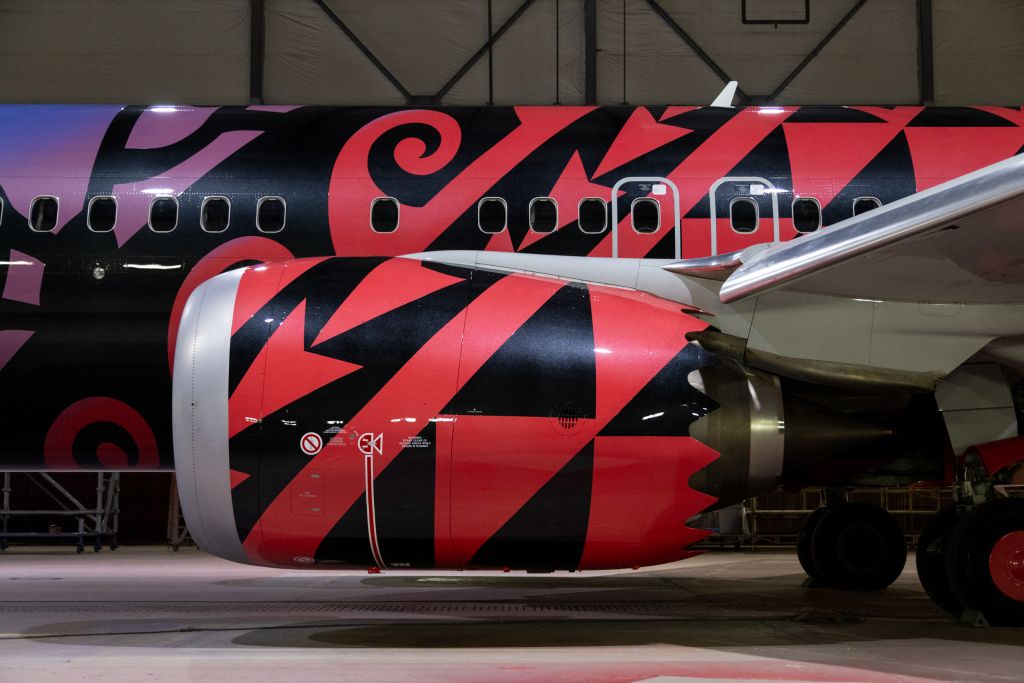 Southwest Airlines today, on the anniversary of its first interisland flights within Hawaii, commemorates the beginning a fifth year of serving the Aloha State by introducing Imua One™, a Hawaii-themed aircraft livery that symbolizes an enduring partnership between the Hawaiian Islands and Southwest Airlines®. The high-flying tribute is dedicated to Southwest® Employees and to communities across Hawaii that welcomed the carrier with warm aloha. Imua is a rallying cry in the Hawaiian language that translates to an urging forward, and it underscores a key value at Southwest—Teamwork. For more than five decades, the People of Southwest have moved together toward an ever-brighter future with their unmistakably unique strength of courage and spirit.
"When we dedicate an airplane, it's not only a symbol of gratitude, but also of a promise we've made," said Bob Jordan, President & Chief Executive Officer at Southwest Airlines. "Hawaii welcomed Southwest with warm aloha, and we approached serving the people of Hawaii with an earnest desire to connect them with important moments, places, and the people who matter most in their lives. We've grown since our first arrival on the Islands four years ago, to 90 departures a day, thanks to the support of Island communities. Each flight is filled with—and powered by—an essence of aloha, combined with the Heart of Southwest and our People, all working together and moving forward."
To access broadcast-qualityfootage, high-res images of Imua One, and photos from today's event, visit swamedia.com.
Oahu-based Osaki Creative Group designed Imua One with the guidance of Herman Piikea Clark, Kanaka Maoli/indigenous Hawaiian artist, designer, and researcher. Its distinctive design features eight elements that represent concepts in Hawaiian culture that also align with Southwest values. The aircraft design features stars for each of the five airports in Hawaii Southwest serves (Honolulu, Lihue (Kauai), Kahului (Maui), Kona (Island of Hawaii), and Hilo (Island of Hawaii); six paddlers in an outrigger bring to life the concept of Imua; and six turtles in two groups of three to represent harmony and balance. Emblazoned near the nose of the aircraft, a lei honors unique Islands through their official flowers. Reflective of distinctive colors in the Southwest Heart livery, including bold blue, warm red, and sunrise yellow, a gradient transition from blue to yellow represents the evolution from night to day, and honors Hawaiian history of journeying the Pacific using wind, and following the guidance of the sun, stars, and moon to navigate.
The eight central visual elements of the Imua One livery hold significance in Hawaii and at Southwest:
Ohana (Family): Root in relationships
Honu (Turtle): Move with perseverance
Aina (Land): Find common ground
Ama (Support): Connect to strengthen and balance
Hoku (Star): Guide with purpose
Kai (Ocean): Harness good energy
Lokahi (Unity): Succeed with Teamwork
Imua (Forward): Go forward with strength, courage, and strong spirit