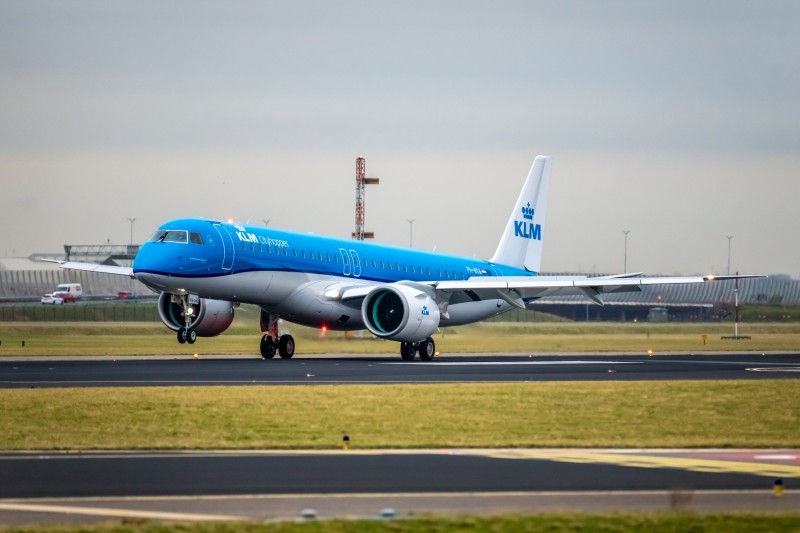 As of 17 April 2023, KLM has opened a new revolving credit facility (RCF) with a syndicate of 14 international banks. This relates to an amount of €1 billion for a term of four years, with an option to extend for a further two years. KLM is therefore closing the direct loan and credit facility guaranteed by the Dutch government as of the same date.
The coronavirus crisis had an unprecedented impact on the airline industry. The Dutch government provided an exceptional helping hand in the form of a direct loan of €1 billion and a 90% guarantee on a €2.4 billion bank credit facility.
In 2020, KLM withdrew €942 million of the available €3.4 billion. This amount could be repaid in full as early as in June 2022 thanks to rapidly recovering passenger demand.
Today, KLM announced that it has closed the remaining direct loan and credit facility, guaranteed up to 90% by the Dutch government. This means that the conditions governing the financial support package no longer apply. KLM reiterates that achieving greater sustainability, while remaining healthy and competitive still serve as key objectives.
KLM has opened a €1 billion revolving credit facility with a syndicate of banks to replace the financial support package. The credit facility is linked to ESG objectives regarding sustainability and social responsibility. ABN AMRO, ING and Rabobank coordinated the group of banks and Crédit Agricole did so for the sustainability targets. Once the ESG targets have been met, the interest margin will be reduced.