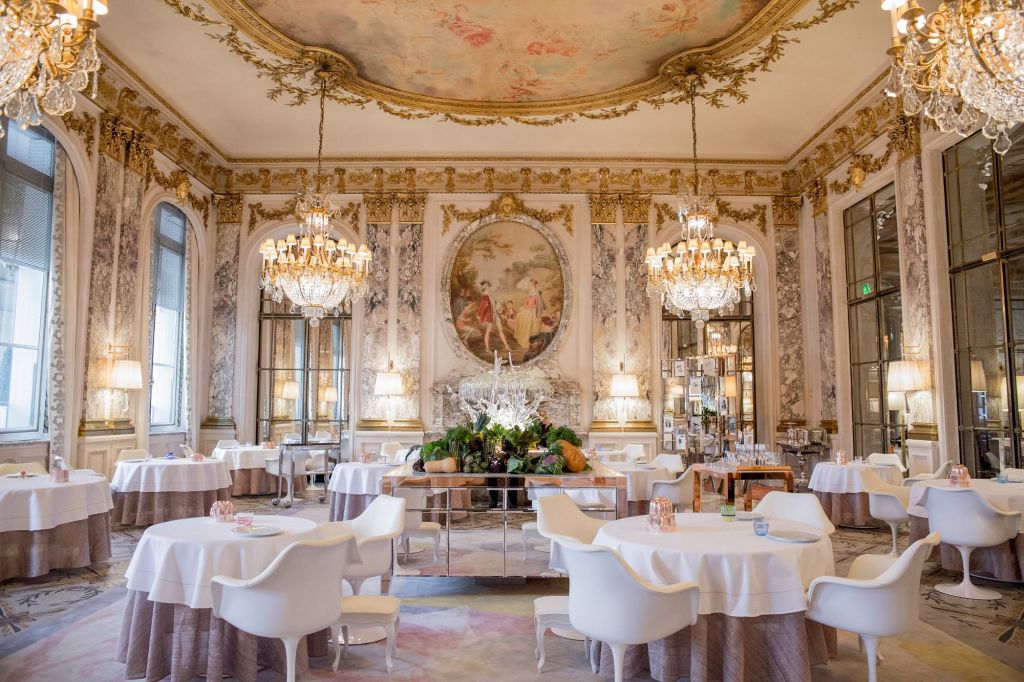 Franka Holtmann, General Manager of the Le Meurice hotel, announces that the partnership between the hotel and Ducasse Paris will be renewed for five years, thereby confirming their solid relationship.
Under the terms of the new contract, chef Alain Ducasse will manage the kitchens of Le Meurice, which cater to the Restaurant Le Meurice Alain Ducasse, the Le Dalí restaurant and for room service. This will also include the production of pastries served in the restaurants and in the hotel shop, in the charge of Cédric Grolet.
In this way, the Ducasse spirit and know-how will continue to nourish one of the loveliest restaurants in Paris – the gastronomic restaurant which bathes in natural light from the Tuileries Gardens –, as well as in the Dalí restaurant– located in the heart of the hotel and unique in its kind – and in the Pâtisserie du Meurice par Cédric Grolet – a feature of the hotel that is not to be missed.
"I am delighted to continue working with Alain Ducasse, whose talent I greatly admire. I particularly appreciate the commitment he manages to obtain from some very talented young staff, like the team made up of executive chef Amaury Bouhours, his deputy Dimitri Coly, with restaurant management under Olivier Bikao and Julie Bares-Bonneau; or the Dalí staff comprising chef Clémentine Bouchon, Souhade Chikhaoui and the rest of their team. Alain Ducasse has that rare talent of getting people to give of their very best and of giving us a true vision of the future." – Franka Holtmann, General Manager, Le Meurice.
"I am extremely proud to be continuing our association with Le Meurice, the most prestigious restaurant in our group. And I am delighted to be working with Cédric Grolet who has such talent and commitment. This shows a trust whose full value I truly appreciate. We have plans for Le Meurice, where the cuisine embodies the values that we hold most dear: excellence, natural products, exploring new flavours, taking risks and yet, at the same time, going back to basics." – Alain DUCASSE, CEO, Ducasse Paris