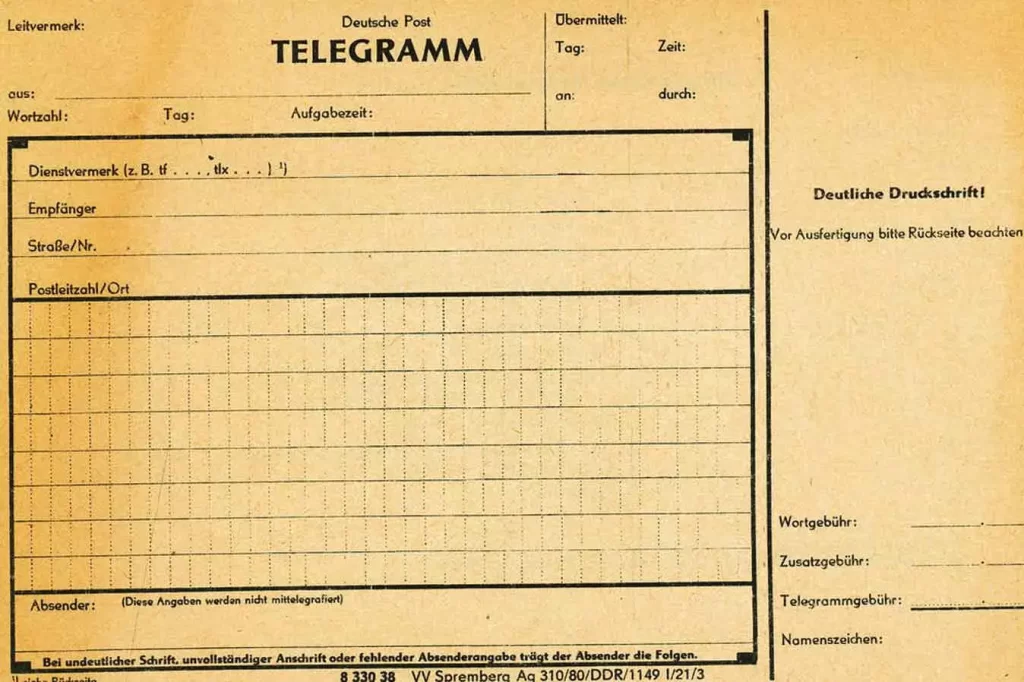 It is no longer possible to send a telegram in Germany. Since the beginning of this year, German Post decided to abandon this type of communication.
According to the German Post, in the modern world this method of communication has become outdated and too expensive (a small telegram of 160 characters cost about 13 euros).
On December 31, the Germans were able to transmit the telegrams for the last time. Postmen delivered the last printed messages to the Germans in the first days of January.