Whittier is famous for being a town where almost all of its residents reside in a single building. The population of Whittier is around 200 people, and almost all residents live in the Begich Towers, a former Army Barracks built in 1974.
Whittier is known for its access to Prince William Sound and the many outdoor activities in the area. These activities include fishing, kayaking, scuba diving, boating, and photography.
This family-friendly area attracts thousands of visitors every year.
Here are the three best Whittier Alaska hotels:
Inn at Whittier
Alaska's premier deluxe lodging & dining establishment is located at the mouth of the harbor in the stunningly beautiful town of Whittier, Alaska. The Inn at Whittier commands spectacular views of the Prince William Sound and uncompromising hospitality.
Offering 25 rooms and select off-property accommodations we are perfect for those seeking the serenity of nature.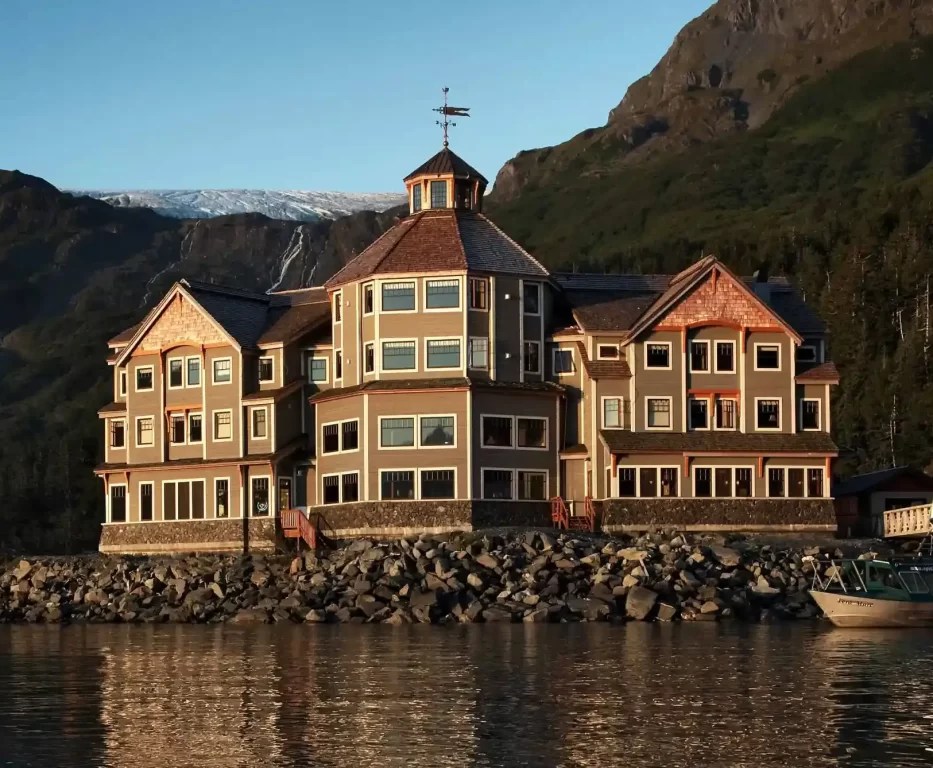 Anchor Inn
The Anchor Inn is in the heart of Whittier, located in the center of the residential and commercial areas of Whittier. Often you will find locals hanging out, workers passing through and catching a meal, or travelers from afar checking out the Whittier scene.
Dating back to 1980, the Anchor Inn has been a family-owned establishment. The Anchor Inn boasts a three-level building, complete with a restaurant, laundromat, lodging, public telephones, and nighttime entertainment.
An interesting thing about the Anchor Inn that most travelers don't realize is that every room in the Anchor Inn is unique.
June's Whittier Bed and Breakfast Condos
This accommodation is surrounded by waterfalls, hiking trails, and wildlife with plenty of activities with local fishing, kayaking and whale watching. Condos specializes in making sure our guests are taken care of. From the time you walk in our doors until the time you leave, you'll receive an authentic Alaskan experience.
​
Complementary coffee, tea, & hot chocolate.
All of our units have a private full kitchen, bath/shower, TV and DVD players. With a full array of DVDs for use.
Onsite laundry facility/post office/medical clinic/grocers.