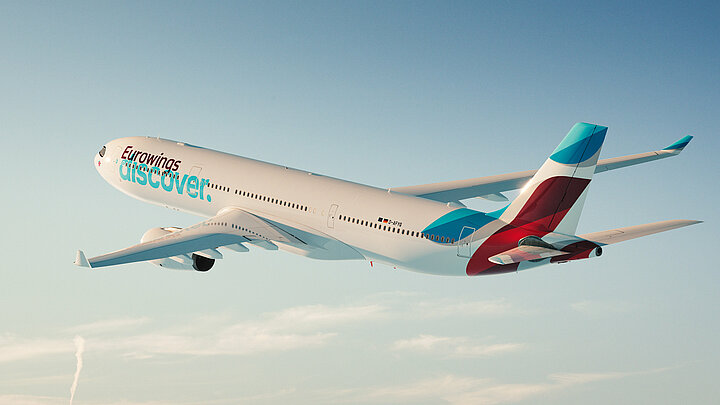 Exciting news is coming to Salt Lake City! Today, Lufthansa Group's new leisure airline, Eurowings Discover (4Y), launched flights on a brand new route and gateway for the Group: Salt Lake City, Utah to Frankfurt, Germany. As the travel industry continues to rebuild global connections and reacts towards an increase in leisure travel demand, the launch of flights to the city known as the "Crossroads of the West" is a welcome addition.

"We are thrilled to be the first airline to offer nonstop flights from Europe's German–speaking region to Salt Lake City, UT. With Eurowings Discover's full integration into the Lufthansa Group network, it was never easier for travelers from all over Europe to visit fascinating Utah and its surroundings. It is a great and unique addition to our flight schedule, as well as a valuable extension of the Lufthansa Group network in the U.S. We look forward to flying many travelers to and from Salt Lake City International Airport this summer," said Helmut Woelfel, Chief Commercial Officer at Eurowings Discover.

Lufthansa Group's Eurowings Discover (4Y58 / LH4390) departs Frankfurt at 11:15am and arrives in Salt Lake City at 2:10pm. Eurowings Discover flight 4Y59/ LH 4391 then departs Salt Lake City International Airport (SLC) at 3:40pm and arrives in Frankfurt at 10:10am the following day. All times are local. The SLC flight will operate throughout the summer schedule, from May 23 through October 14, and will resume once again during the 2023 summer schedule. Flights will be operated with either an Airbus 330–300 or an Airbus 330–200 aircraft.
Eurowings Discover will operate three weekly, non–stop connections between Salt Lake City and Frankfurt.