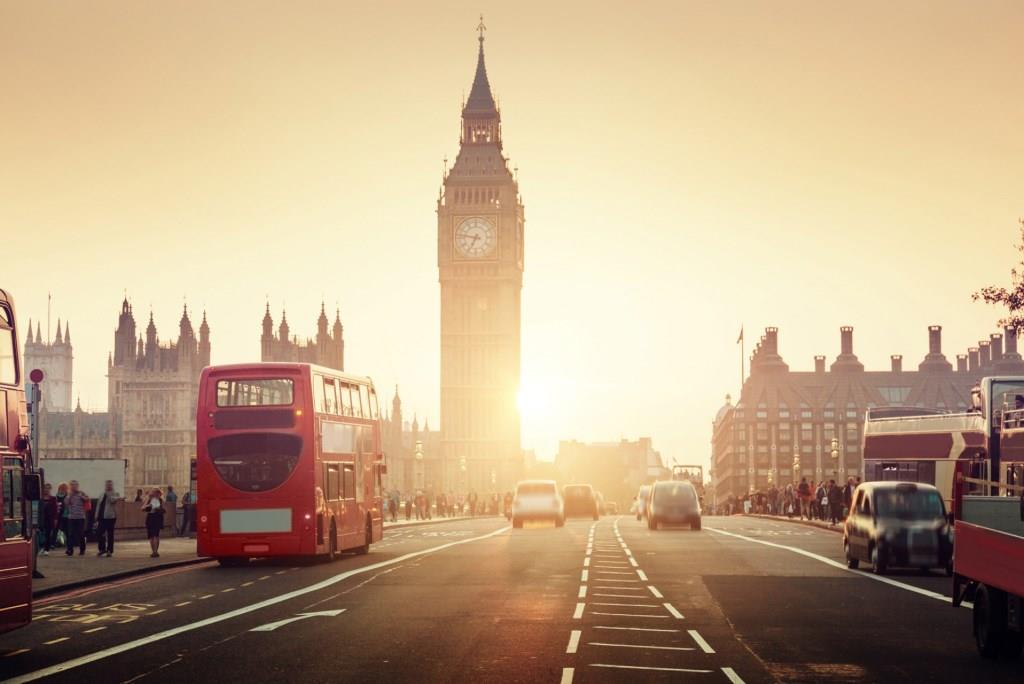 London Mayor Sadiq Khan was joined by the cast of the hit British musical SIX, and the iconic Coldstream Guards this morning in New York to launch London's largest ever international tourism campaign following the lifting of US-UK travel restrictions. The $12.5m "Let's Do London" campaign was launched by Mayor Khan with a spectacular London themed takeover of Times Square, as he called for US visitors to put London at the top of their travel bucket list.
In celebration of The Queen's Platinum Jubilee year, London's Times Square moment brought all the pomp and ceremony of the royal city, halting New York traffic with a formal presentation of the Coldstream Guards, installation of the iconic red phone booths and a vintage black London cab to officially kick-off the campaign in the States. New Yorkers and tourists alike were dazzled by a surprise performance by the cast of SIX, singing and dancing to a medley of "Ex-Wives" and the title song "Six" from their award-winning musical that is currently playing on Broadway and London's West End.
Led by London & Partners, which runs Visit London, the new "Let's Do London" campaign aims to motivate US and global travelers to choose London for their next trip by shining a spotlight on the city's diverse range of attractions, exhibitions, and events taking place this year. Prior to the pandemic, the US was London's largest market for tourism, helping to make it third most visited city on the planet. Tourism accounts for as many as one in five jobs in London and contributes almost 12 per cent of the city's gross domestic product.1
2022 is a momentous year for London, with the return of major events including the 50th anniversary of Pride in London, the Notting Hill Carnival and the unveiling of Big Ben since it underwent renovation in 2017. Visitors will also be able to join the crowds at sporting events, with the return of the NFL London series and London's first Major League Baseball Home Derby X global tour event. London will also host the UEFA Women's EURO football championship at Wembley and the world-famous Wimbledon tennis championships. Music lovers can experience performances from Adele, Elton John and the Rolling Stones at Hyde Park and the all-new ABBA Voyage concert opening at a custom-made theater in the Queen Elizabeth Olympic Park.
There will be a summer of world-class visual art for Londoners and visitors to see up close including blockbuster art exhibitions, such as Picasso Ingres: Face to Face at the National Gallery, Surrealism beyond Borders at Tate Modern and Edvard Munch at The Courtauld Gallery. This month also sees the opening of London's first LGBTQ+ Museum in Kings Cross. Stars of the screen including Mark Rylance, Amy Adams and Beverly Knight tread the boards of the West End's famous theaters, while Shakespeare's Globe plans a series of special events to celebrate its 25th anniversary. The Elizabeth Line, a new Underground line from east to west London, is also due to open on May 24th, giving visitors a new high-speed route across the city.
Latest insights from Tripadvisor revealed the top ten attractions US travelers are currently searching for when planning their bucket list for a trip to the UK capital – these include iconic landmarks such as Tower of London, Buckingham Palace, Tower Bridge and the London Eye2. US travelers are also searching for information about London's famous food market, Borough Market, and one of the city's most visited museums, the British Museum. Additionally, the Harry Potter Tour at Warner Bros. continues to excite US audiences, an attraction that has long fascinated film fans, which has only increased with the release of the third installment of the "Fantastic Beasts" series. The city continues to grace the screens in both hit movies and top TV shows such as "Bridgerton" and "Ted Lasso."
WestJet celebrated its inaugural flight from Calgary International Airport to London's Heathrow Airport.
British Airways is launching a new, daytime flight from Newark Liberty International Airport to London Heathrow.