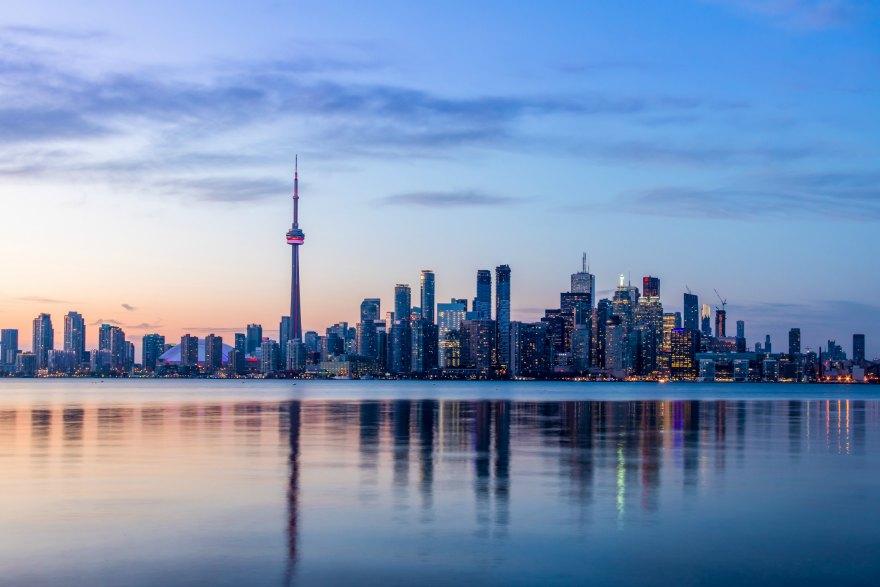 After a pandemic-related break, the first Condor flight from Frankfurt to Toronto Pearson International Airport took off today. From now on, Germany's most popular holiday airline will again be taking holidaymakers to the capital of the Canadian province of Ontario on Mondays, Wednesdays, Fridays and Saturdays. A Boeing 767 in the usual three-class configuration will be used. Travel with Condor can be booked with all German tour operators and in travel agencies, and flight tickets are available as usual at www.condor.com and by telephone.
The city of over a million inhabitants offers all those hungry for travel countless possibilities with its diversity, for there is much to discover. Whether exploring the gastronomic scene, which is characterised by over 250 nations, viewing famous works of art in one of the countless art galleries or visiting the city's incomparable festivals and markets, there is something for everyone. For nature lovers, Toronto also offers the ideal starting point for a day trip to the spectacular Niagara Falls.
With Toronto, Condor is adding to its broad flight programme for summer 2022, offering more Canada and North America connections than ever before. Tickets to Toronto can be booked from 179.99 euros per person and route.