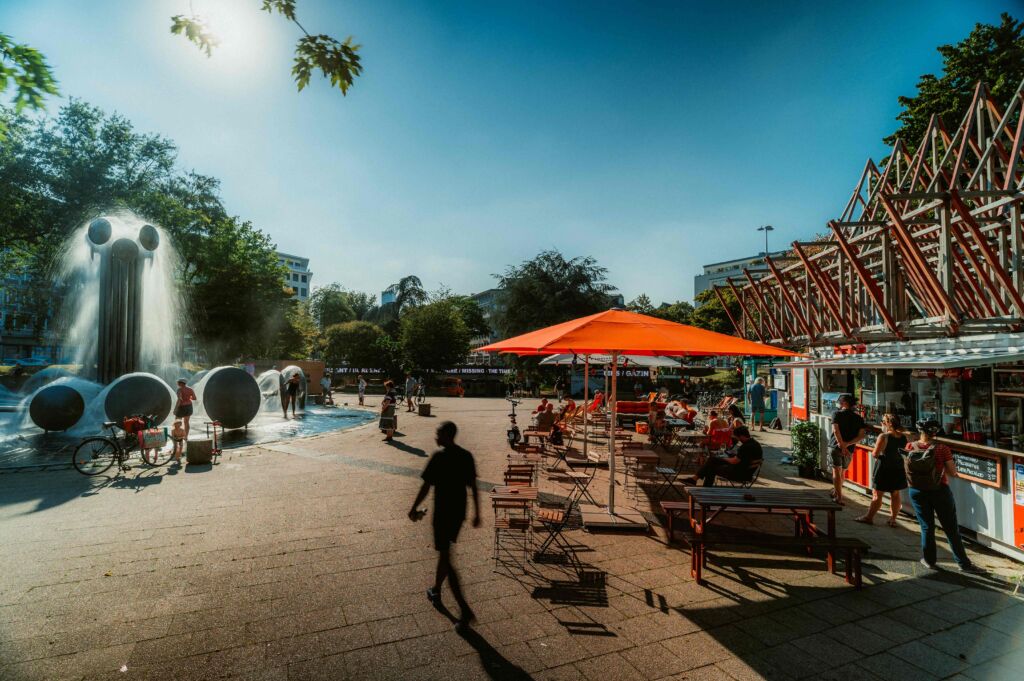 X Design Week (XDW) is scheduled to take place between 6 and 10 June 2022 in the Design Offices Köln venues in Mediapark and Schanzenstrasse. This specialist event, whose concept was developed by the international network Digital Tourism Think Tank, centres around exploring the interface between the tourism, digital and creative industries. The Cologne Tourist Board has teamed up with FLOW.NRW, a globally networked project partner, to spotlight issues relating to destination management and the digital scene. The collaboration will leverage existing synergies with stakeholders from Cologne and the urbanana project region and attract international attention to Cologne as a tourism destination.
The Digital Tourism Think Tank identifies as a global platform for tourism organisations and institutions that want to be at the cutting edge of destination marketing and establish best practices in this field.
"We wanted to bring a recognised event to Cologne that explores in-depth the city's strong track record in the digital industry, in particular its start-ups, gaming scene and VR businesses," says Dr Jürgen Amann, CEO of Cologne Tourist Board. "Plus, Cologne is an attractive urban venue – a major draw for the organisers of XDW when it came to choosing where to hold the event. This event is an international showcase for the city of Cologne as well as its digital and tourism stakeholders."
Cologne appealing to "expeditive" target group
The city is home to a large number of creative businesses spanning a wide range of industries, from gaming and new work to coworking, smart city projects and digital art. Through their activities, they sharpen Cologne's profile as an inspiring and exciting place to live and work, while drawing large numbers of domestic and international visitors to the city. Cologne has an especially strong appeal among the group known as "expeditives" – an urban, cosmopolitan target group that is of particular interest to Cologne Tourist Board, as well as among all those on the lookout for a new place to settle and launch their projects and activities.
XDW attendees can look forward to a design thinking-inspired programme. From Tuesday to Thursday, the agenda features a variety of formats such as keynote addresses, panels and fireside chats along with what are billed as "challenges" – interactive events exploring the nexus between the tourism and digital industries. There will be ample networking opportunities during the evening events, workshops with collaborators from Cologne and surroundings, and technical visits to relevant institutions. Selected stakeholders will be invited to provide targeted input to the programme on the ground. Visits will be organised to Dusseldorf and the Ruhr area, bringing urbanana's two other partner regions into the fold, too.
Registration open now
X Design Week takes place from 6 to 10 June 2022. Tickets are now available at www.xdesign.travel