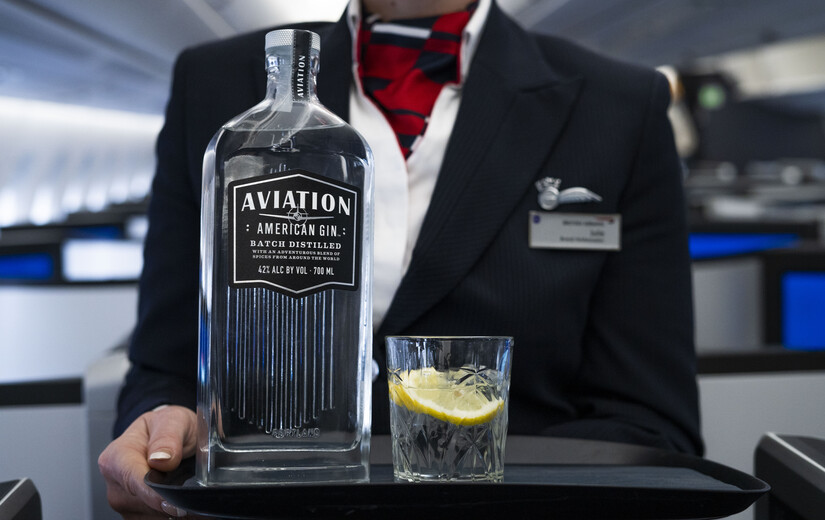 British Airways and Aviation American Gin are announcing a new partnership; with the gin launching on board. Customers flying across the pond and all other long-haul routes will be offered it from the in-flight menu and short-haul customers will be able to buy it from the on-board Speedbird café.
The partnership builds on the opening of a brand-new area – the Aviation Gin bar in the airline's Club Lounge in JFK airport in October 2021.
Aviation American Gin was founded in Portland in 2006 and is a metaphor for taste and adventure. The gin is infused with a democratic blend of botanicals – cardamom, coriander, French lavender, anise seed, sarsaparilla, juniper, and two kinds of orange peel to create a smoother, softer, more refined take on gin.
British Airways will be launching a new route to Portland, Oregon on 3 June. Flights will operate 5 times a week – Monday, Tuesday, Wednesday, Friday and Sunday. As well as being a vibrant city to visit, this route will open up a whole variety of connections for our customers to explore all of the West coast of America.
Tom Stevens, British Airways' Director of Brand and Customer Experience said: "Offering our customers a premium experience throughout their journey is important to us. Partnering with Aviation American Gin is another great addition to our on-board service.
We hope our customers join us in celebrating, with a refreshing gin and tonic." Gareth Williams, International Brand Director at Aviation American Gin said: "We're so excited to get on board with the UK flag carrier British Airways and take Aviation American Gin to new heights – the sky! Through this partnership, we're keen to enhance each traveller's experience with a deliciously refreshing Aviation Gin cocktail for flyers to enjoy on journeys near and far, offering an American twist on this quintessentially British drink!"