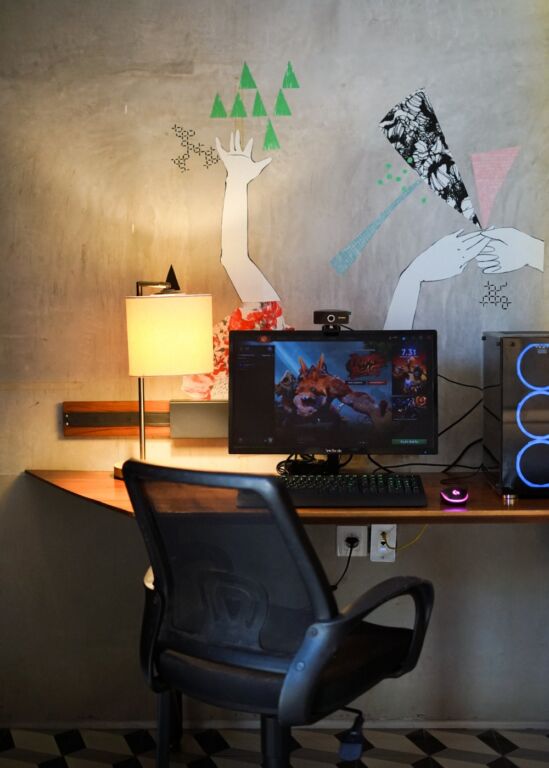 Known for promoting local art and creative hospitality, ARTOTEL Group launches today an exciting new service offering, Gamer Asylum, concept rooms for gamers.
Bali, one of the world's most popular holiday destinations, has been struggling to attract international tourists because of the pandemic. According to data published by CNN and confirmation by the Central Statistics Bureau of Bali, only 45 international tourists visited Bali in 2021 despite the island's reopening. With the new concept, ARTOTEL Sanur Bali hopes to be able to bring back more international tourists to the island.
ARTOTEL Sanur Bali is the first in Asia to introduce the Gamer Asylum concept rooms featuring the latest gaming gear and 24/7 complimentary high-speed Wifi for guests to play without limitations. The concept rooms can be personalized to the guests' liking and include a fully-equipped gaming computer, gaming chair, headset, and trendy preloaded games, such as DOTA2, CSGO, Valorant, PUBG, and Genshin Impact.
The new concept was inspired by the latest gaming ban in China, which limits young gamers playing online video games to three hours a week. The restrictions apply to any device, including phones, and the new rules swiftly became one of the most discussed topics on Weibo.
With the Gamer Asylum rooms, ARTOTEL Group hopes that ARTOTEL Sanur Bali can be an asylum for all gamers who wish to enjoy their hobby without restrictions.
Erastus Radjimin, Founder & CEO of ARTOTELGROUP, said: 'We are a homegrown creative lifestyle and community at our core, and we are always looking for ways to provide unique experiences for our customers. By providing a different and enjoyable hotel experience specifically for gamers, we are hoping to reach a new customer base and boost business.'
The Gamer Asylum room includes:
Complimentary high-speed internet
A fully equipped gaming computer
Daily breakfast for 2
Complimentary late check-out until 2 pm
15% discount for laundry services.
The Gamer Asylum rooms are available for booking at the following prices:
IDR 4million for 3D2N
IDR 7million for 8D7N