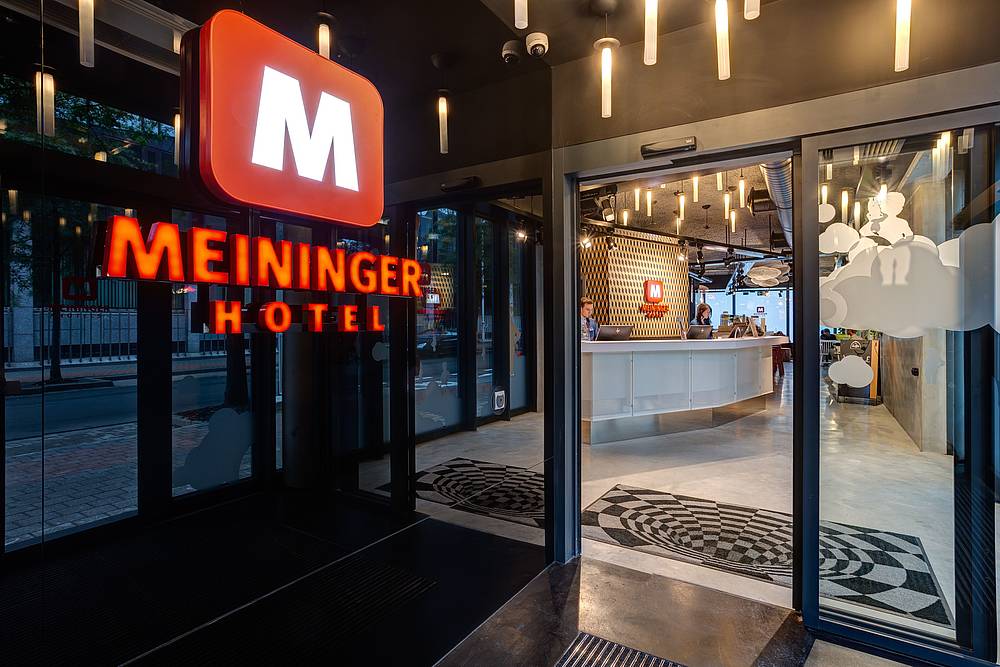 MEININGER Hotels and Polish real estate developer Fronton have signed a deal for a 503-bed and 135-room hotel in Krakow, scheduled to open in the summer of 2023. The deal was brokered by Pawel Nowakowski, owner of PNConsulting. "We are delighted with this successful cooperation between our Polish partners," explains Ajit Menon, CEO of MEININGER Hotels. "The MEININGER Hotel in Krakow is being built in an excellent location with a future-orientated infrastructure project for the region."
Hotel with rooftop terrace in the heart of the city
The new MEININGER Hotel is being built east of Old Town in the Grzegórzki district within a group of historic houses that will consist of three buildings. The plan is to renovate an existing building and its associated garden house in addition to adding another garden house, which is already under construction. A rooftop terrace with two inner courtyards (one with a breakfast terrace and the other with an expansive green space) will form the heart of the complex. "The concept of MEININGER Hotels, which counts leisure travelers in addition to school classes among its guests, fits perfectly into Grzegórzki's surroundings. The architecture plays a central role in this," says Eugeniusz Batko, CEO of Fronton. As with the hybrid hotel chain's other buildings, the hotel facilities will include multi-bed rooms for up to six people, a guest kitchen with washer and dryer, a bar and a game zone. All buildings will be connected via the ground floor.
Direct connection from the hotel to Main Station and the airport
The hotel is located along the new railroad line between Krakow Main Station and Rudzice. After completion, guests will be able to travel directly from the airport to the new Grzegórzki station, which is only two minutes from the hotel. Directly opposite the hotel is also the Hala Targowa market hall, known for its wide selection of regional products. Sights in the neighborhood, which is known by locals for its restaurant and bar scene, include the new Opera House, the Botanical Garden and Jagiellonian University, where Nicolaus Copernicus once studied. From the hotel, it's just a few minutes by tram or a 15-minute walk to historic Old Town. The main train station is a ten-minute streetcar ride and a 15-minute walk away. The Jewish quarter of Kazimierz is within walking distance, just 15 minutes from the hotel.
Krakow: Former capital in the south of Poland
Krakow, the former capital of Poland and home to the second oldest Central European university, has a rich cultural heritage. The medieval Old Town, Wawel Castle and the Jewish quarter of Kazimierz are UNESCO World Heritage Sites. Krakow remains a vibrant center for art and culture, as well as an important center for science. In 2000, Krakow was elected European Capital of Culture, and since 2013, the city has held the title of UNESCO City of Literature.