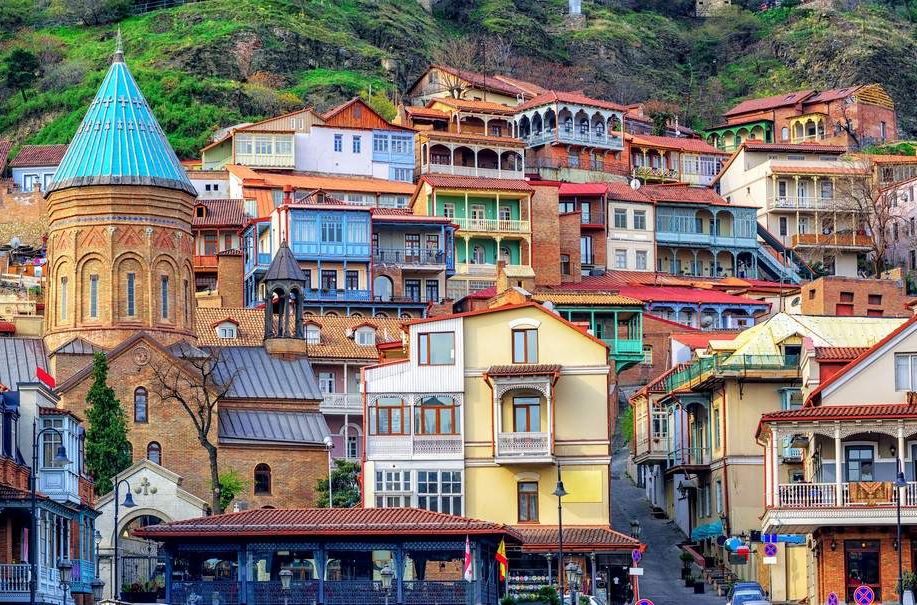 Condor airlines expanding its Caucasus program: from summer 2022, Condor will be flying twice a week from Frankfurt to Tbilisi. The capital of Georgia is a popular starting point for round trips through the Caucasus and thus complements the existing connections to Yerevan in Armenia. Condor flies from Frankfurt to Tbilisi on Thursdays and Sundays and to Yerevan on Mondays, Wednesdays and Fridays. Travel with Condor can be booked with tour operators and at travel agencies, and tickets starting at 159.99 euros are available at www.condor.com and by phone.
"With the launch of direct flights to Tbilisi, Condor is consistently pursuing its strategy of offering vacations with family and friends away from the major established beach destinations," said Ralf Teckentrup, CEO of Condor. "Tbilisi captivates with the stunning nature of the Caucasus, the country's historical sites and with Georgian hospitality, and we are pleased to offer our guests even more travel options with this new destination in the flight schedule."
The two capitals, Tbilisi and Yerevan, can be ideally combined with a round trip. Due to its history, the Caucasus is rich in historic churches and monasteries set in unique scenery. Thus, the cave monastery Geghard counts as a special highlight in Armenia. Lake Sevan, the largest freshwater lake in the entire Caucasus, is also worth a visit. In Georgia, there are mountain landscapes and salt lakes to marvel at, wine-growing areas and rock sites to explore. The ancient cave town of Vardsia and the Gergeti Monastery, located in front of the 5,047-meter-high Kazbek Glacier, are among the country's most famous sights.