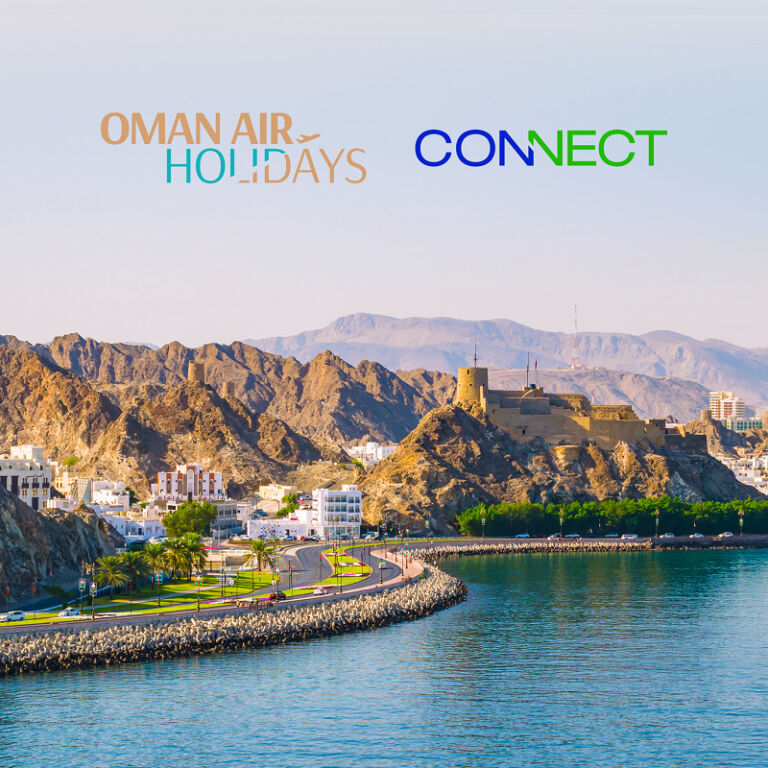 Oman Air Holidays has signed a partnership agreement with CONNECT, a subsidiary of Oman's SABCO Group, becoming exclusive travel partner for all CONNECT events on the 2022 calendar. As the Sultanate of Oman's leading provider of inbound and outbound flight and holiday packages, Oman Air Holidays will offer event delegates, exhibitors and visitors a variety of exclusive accommodation and tour packages, comprising flight tickets, transfers, excursions and bespoke itineraries and add-ons.
"The 2022 MICE season in Oman is shaping up to be a busy one, and we're delighted to partner with CONNECT to facilitate and enhance the offering of exclusive hotel and tour packages available to everyone attending exhibitions this year," said Mundher Al Shaikhani, Senior Manager at Oman Air Holidays. "With five large-scale exhibitions already confirmed on CONNECT's 2022 calendar, Oman Air Holidays has assembled customizable packages offering bespoke add-ons and itineraries for those wanting to explore Muscat and other regions in the Sultanate during their stay."
Commenting on the partnership, Sayyid Khalid bin Hamad bin Hamoud Al Busaidi, Chairman of CONNECT and SABCO Group, said "CONNECT are proud to be partnering with the Sultanate of Oman's national carrier and tour operator, Oman Air Holidays. This partnership is borne through the shared ambition to position the Sultanate as a world class hub for the meetings, incentives, conferences and exhibition (MICE) industry, an industry that has a fundamental role to play in stimulating in-country trade and investment, and in achieving the Oman 2040 Vision. Additionally, international exhibitors, delegates and visitors who attend CONNECT's market leading events will now have the opportunity to experience Oman Air's multiple award winning services, and through Oman Air Holidays' extensive network of hotels, transportation services and excursions, to truly be able to discover the rich history, beauty and hospitality of Oman."
Covering a wide cross-section of industry, this year's CONNECT organized events include Oman Design & Build Week (14-16 March 2022), Oman Sustainability Week 2022 (14-16 March), Oman Petroleum & Energy Show (21-23 March), Oman Health Exhibition & Conference (26-28 September), and Food & Hospitality Oman Exhibition & Conference (26-28 September).
Partnering with CONNECT paves the way for Oman Air Holidays to extend its package holidays expertise and presence to Oman's growing MICE tourism ecosystem, thus strengthening its participation and role in the government's Vision 2040 tourism objectives.