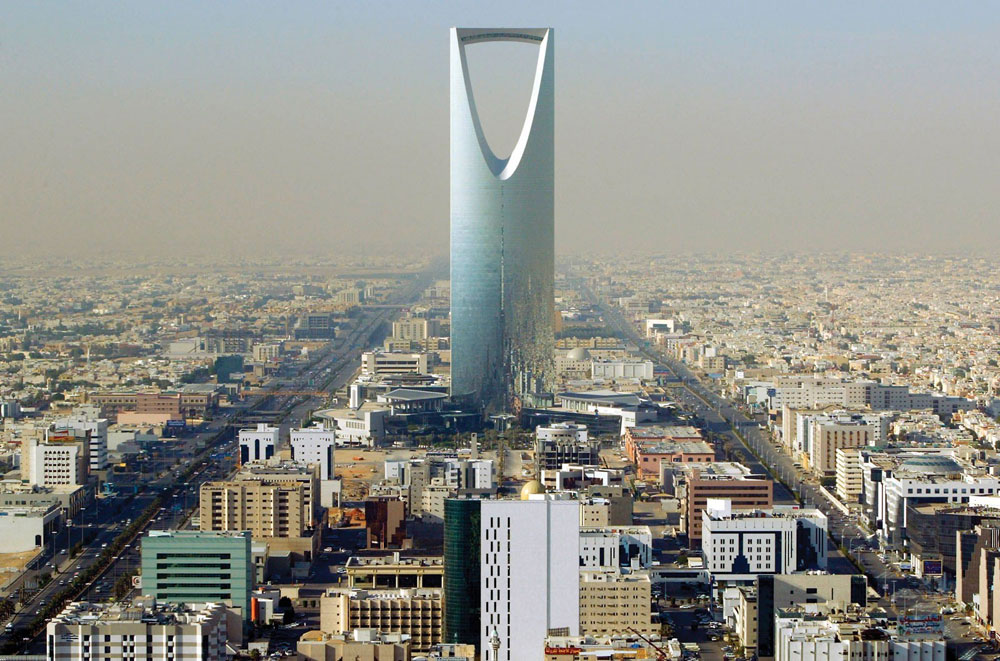 This week, Hilton announced the signing of the latest property from LXR Hotels & Resorts, the company's collection of independent luxury properties, in Diriyah, Riyadh, KSA. Projected to open by 2026, this captivating boutique resort represents the brand's introduction to the Kingdom of Saudi Arabia and will be located within Diriyah, an 11-square kilometre development that is set to redefine luxury living complete with high-end retail offerings, lavish restaurants, residential and administrative buildings, educational institutions, recreational spaces and galleries and museums.
Nestled in the historic Wadi Hanifah, the retreat is to house 80 immaculately designed guest rooms and enchanting villas. Offering a nearby lush escape of tranquillity and relaxation for those looking to explore the vibrant Diriyah development, guests will enjoy easy access to the UNESCO's World Heritage Site of At-Turaif, the home of the first Saudi State. Moreover, the annual 'Diriyah Season' will create a sought-after destination, hosting a myriad of sports and entertainment events, bringing together local and internationally renowned figures during the month-long festival.
"Bringing the LXR Hotels & Resorts brand to Diriyah is yet another step in our ambitious growth plan Hilton has for the Kingdom. KSA is a strategic market for us within the Middle East, where we already have a strong presence and aim to further expand on it," said Carlos Khneisser, vice president, development, Middle East & Africa, Hilton. "In the coming few years, we aim to have opened 75 hotels in the Kingdom, and we continue to look for more opportunities to expand our presence within the rapidly growing market of KSA."
Designed to be an oasis of serenity, the property will house more than 800 square metres of spa for guests to rejuvenate through holistic healing and enjoy handpicked treatments. The hotel is also designed to host meetings and group retreats, as it houses multi-functional rooms for meeting spaces. This coupled with indoor and outdoor pools, an all-day dining restaurant, a speciality restaurant, and pool and lobby lounges.
Jerry Inzerillo, Group CEO of Diriyah Gate Development Authority said, "The vision for Diriyah is to create one of the world's greatest global gathering places, as such, our partnership with Hilton will introduce the luxury LXR Hotels & Resorts brand to the region, bringing a new vision to our collection of the world's finest hospitality brands. We're enthusiastic about this offering and are looking forward to future opportunities and the possibility of bringing more of Hilton's brands to Diriyah and the Kingdom."
The resort will join LXR's exclusive global collection of bespoke properties, each representing their unique location and offering a singular travel experience native to its place, history, culture and traditions.
"It's an honour to introduce LXR to the Kingdom of Saudi Arabia as a distinctive offering showcasing Wadi Hanifah within the iconic Diriyah development and continue our curated Middle East expansion," said Feisal Jaffer, global head, LXR Hotels & Resorts. "We look forward to bringing our unique ethos to this culturally significant destination, elegantly combining Diriyah's rich heritage with LXR's unrivalled commitment to personalized service and exceptional experiences for our guests."
The hotel will participate in Hilton Honors, the award-winning guest-loyalty program for Hilton's 18 world-class brands. Hilton Honors members who book directly through preferred Hilton channels have access to instant benefits, including a flexible payment slider that allows members to choose nearly any combination of Points and money to book a stay, an exclusive member discount that can't be found anywhere else and free standard Wi-Fi.
Hilton currently operates 15 hotels in KSA, and already has another 46 under development. The company plans to expand its operations to more than 75 properties in the next few years in Saudi Arabia, including the introduction of new brands such as LXR Hotels & Resorts, Curio Collection by Hilton, Canopy by Hilton and Embassy Suites by Hilton.