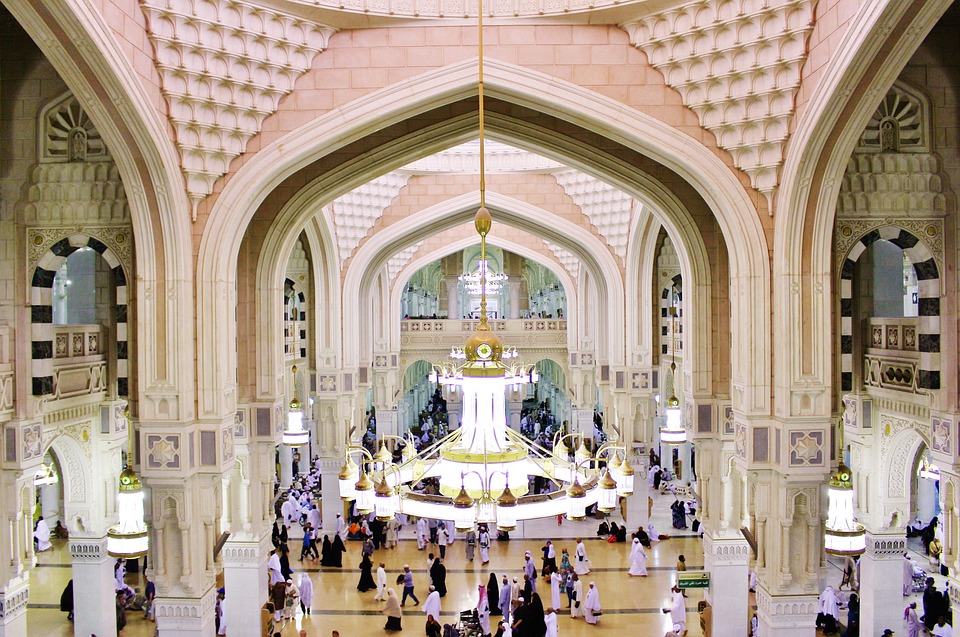 The COVID-19 reviews and protocols have been updated to allow Umrah pilgrims to go to Saudi Arabia. In Medina, the Saudi Kingdom began accepting trip requests from overseas guests on August 9th, 2021.
1. Covid-19 Containment Measures
Foreign travelers must have a valid COVID-19 immunization certificate in addition to their Umrah request. Moderna, Johnson & Johnson, Oxford-AstraZeneca, and Pfizer/BioNTechvaccines are among those accepted.
2. The Hajj and Umrah Visa
However, if you're from Bahrain, Kuwait, Oman, and the UAE, you don't need a visa to travel to Saudi Arabia.
A religious pilgrimage to Mecca, Hajj, is one of the most frequent reasons for visiting Saudi Arabia. Religious travelers to Saudi Arabia can get two types of visas, in addition to the new electronic tourist visa: the Hajj visa and the Umrah visa. The new tourist eVisa, on the other hand, may be used to finish the Umrah journey, greatly simplifying the process.
The Umrah is a year-round Islamic pilgrimage to Mecca, whereas the Hajj is a scheduled voyage during the Islamic calendar's final month. Muslims are advised to visit the Holy Cities at least once to perform Hajj.
Saudi Arabia has agreed to simplify visa criteria and the visa application process for Hajj and Umrah travelers. Pilgrims wanting to go to Saudi Arabia will no longer be subjected to physical inspections at Saudi embassies, as was previously required.
Previously, anybody wishing to go to Mecca on an Umrah or Hajj visa had to go through a Saudi Arabia Consulate. Permission to go to Saudi Arabia for Umrah pilgrimage may now be obtained online through a tourist eVisa. Only the Ministry of Hajj has the power to provide Hajj pilgrims with special visas.
3. Where to apply for a Hajj Visa?
You may proceed with the Visa application form from your local Saudi Consulate. However, it is recommended that you use a professional travel agent to organize your visa, flights, accommodation, and everything else you may require to do the Hajj. Your application form will be forwarded to the Saudi Consulate by the travel agent.
Before applying for your respective pilgrimage visa, you need to adhere to the Saudi Arabia Visa and passport measures in place.
4. What are the payments for the Hajj Visa?
Umrah and Hajj visas are free of charge. Pilgrims will require two Hajj checks to pay the fees of water agents and guides and housing and transportation. The visa application price is SAR 300, while the insurance charge is SAR 140. In SAR, the sum is equivalent to $123. The visa is valid for one year and permits a maximum stay of 90 days at a time, as well as repeated entries.
5. The Hajj and Umrah Visa unified
Previously, doing Hajj needed a separate visa than performing Umrah. According to the Islamic calendar, the Hajj visa was only valid from the 4th of Dhu Al-Hijjah to the 10th of Muharram, while the Umrah visa was only valid for 15 days during the Umrah season. Umrah could not be performed while a Hajj visa was valid, and vice versa.
There are new pilgrim visas to Saudi Arabia which combine the Hajj and Umrah visas. According to the Saudi Minister of Hajj and Umrah, it is meant to underscore the kingdom's commitment to accommodate an increasing number of pilgrims to Mecca.
The new visa system follows earlier efforts to enhance service at Saudi Arabia's holy sites. These include the construction of a high-speed train line between Mecca and Medina and Hajj-safety technology like artificial intelligence medical services and smart transportation cards.
Author Bio:
Daniel Moore is an experienced content writer. He is associated with many renowned travel blogs as a guest author where he shares his valuable travel tips with the audience.