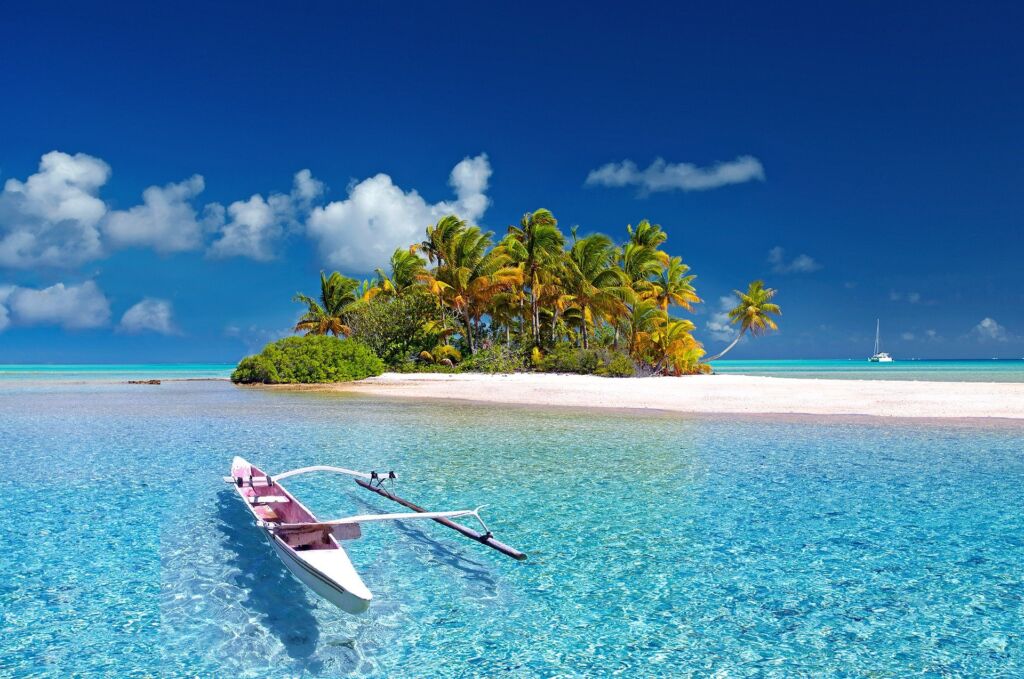 The pandemic has had a huge impact on the travel industry, and not in a good way. There is no such thing as "safe" travel anymore because of the risk of infection from travelers coming back to their home countries ill with the virus. The fear of catching something during your travels, and being stuck in quarantine for months, prohibits people from traveling as much as they would like to. But there are plenty of precautions you can take before your trip to limit your exposure and make sure you don't get sick when traveling! This article will talk about ways that travel has changed because of the pandemic.
Travel Advisors Have Become Essential Again
The pandemic has caused travel advisors to become essential again, as people are looking for more information about where they are going on their trips. Because of the fear surrounding unknown countries, many travelers want to make sure that wherever they go is safe and secure so that if something were to happen during their travels it will be an easy fix! This makes planning a trip very important because you don't want your clients coming back sick or worse than when they left. The best way to avoid this is by making sure you do thorough research before picking out places; getting in touch with local business owners/managers who can tell you what it's like living there; checking government health websites such as CDC.gov or WHO.int to make sure the country you are planning on going to isn't experiencing an intense outbreak; and, finding out if there is a travel advisory in place for that particular region.
Traveling Has Become Expensive
The pandemic has made traveling expensive because people have been canceling trips left and right due to fear of getting sick during their travels. This leaves airlines with empty seats which drives down the price, but also mean they aren't making money so, therefore, raise prices when flights do become available again! The best way around this? PLAN AHEAD AND BOOK EARLY! By doing this it gives you more time to find cheap flights, and airlines are more likely to keep prices low if they know you have already paid for your trip.
Travelers Are Taking Longer Trips
The pandemic has had an impact on travelers taking longer trips because of the fear that something might happen while abroad! Instead of traveling around the world in a matter of days or weeks, people are looking into taking longer vacations so that their excursions can be safe without having to worry about catching anything during their travels. This means packing lighter since you won't need as many clothes (especially shoes), checking with local areas before booking any tours/activities, etc., making sure all vaccinations are up-to-date, and coming up with a plan in case you do come into contact with anyone that is ill. This will make your trip as safe as possible, without limiting yourself from having the experience of a lifetime!
Traveling Has Become Less Social
The pandemic has impacted traveling because instead of going out to parties or social events where there are lots of people who you don't know well, travelers have stayed inside so they can minimize their risk exposure. If partiers were staying home this would mean bars/clubs losing money which drives them to close down certain locations occasionally for short time periods until things settle down again (if it ever does.) The best way this is by making sure that you are traveling with someone that you know, or at least have a group of people to go out with so that if something were to happen it can be easily handled.
The Cost of Travel Insurance Has Sky Rocketed
Because so many flights have been canceled since last year and many people aren't traveling because of the pandemic, the cost for travel insurance policies has skyrocketed. This means that the prices have gone up because there aren't as many travelers sharing in the costs which leaves companies with a lot less money coming in from their sales. This is why it's so important to book your travels early! By doing this you will get better deals on insurance (if needed), but also won't be paying such high rates when looking at last-minute plans/packages either.
The Laws Have Become More Lenient On Bringing Hand Sanitizers On Board the Plane
Back in 2006, the laws regarding bringing hand sanitizers on planes were eased down a little. However as sanitizers can be dangerous, people were only allowed to bring small quantities of hand sanitizers on the plane. With the pandemic destroying the normal ways of doing work, airlines not only made the hand sanitizer laws more lenient but it has become protocol on some flights for the flight crew to ask the passengers if they want to sanitize their hands.
The Trend of Getting Online Visas Has Increased
Online Visas have become a lot more popular over the past year. This is because people are practicing social distancing. Instead of going out in the pandemic struck the world, they are trying to stay healthy and safe as much as they can and the best way to do that is to avoid crowded places like embassies and visa offices. Getting an online visa just seems a more sensible option to go for during the pandemic and otherwise as well. It is also more cost and time-efficient. If you are looking to get an online visa then you should check out Natvisa. Natvisa.com has a simple yet streamlined process for applying and delivering your eVisa.
You Have To Show COVID-19 Vaccination Proof to Travel to Some Countries
In the past few months, many countries have been requiring that you show proof of COVID-19 vaccination before being allowed to travel into their country. This is because they are trying everything in their power to prevent the pandemic from spreading within their borders and making sure their citizens aren't exposing themselves to diseases/viruses when traveling outside of the country as well. It's important for everyone going on an international trip (or even short trips around your own country) to make sure all vaccinations are up-to-date.