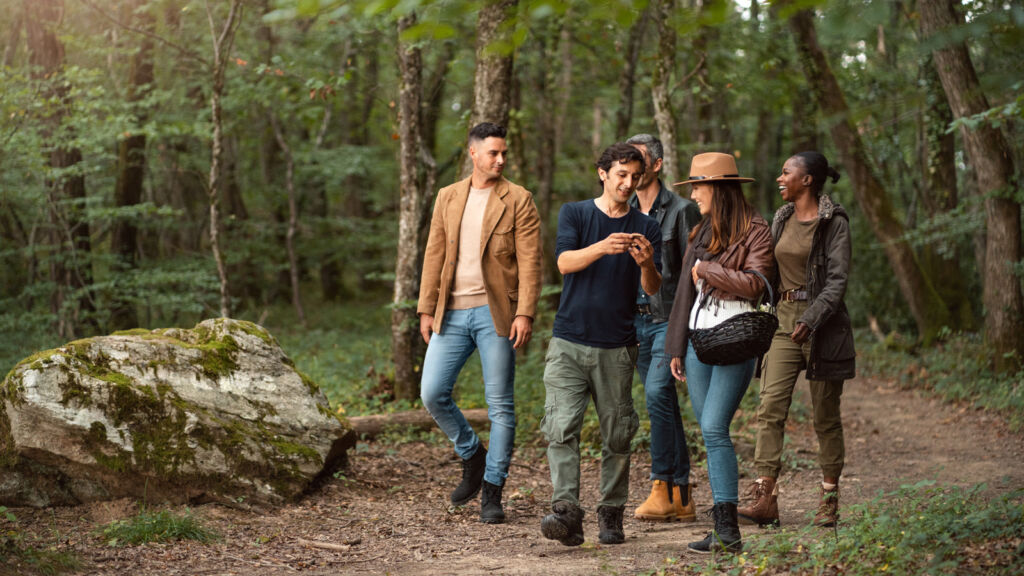 Four Seasons Hotel des Bergues Geneva has launched three unique experiences for guests to enjoy this autumn. Switzerland is a food lover's dream at this time of year, with a variety of seasonal delicacies on offer. The country's striking landscape, painted in delicate hues of golden, amber and crimson, and the abundance of freshly harvested food make Switzerland the perfect destination in autumn. Grape harvesting begins in September, with wine production under way and special tastings and events hosted at wineries around the country. As the days become shorter and colder, the local cuisine becomes heartier and richer in flavour, with rich game stews, nutty aged cheeses and wholesome soups prepared using wild mushrooms.
Visit an Authentic Cheesemaker
Guests will have the unique opportunity to visit a local artisan cheesemaker in Canton Fribourg, an hour and a half's drive from Geneva, where they can learn the secrets of cheesemaking. Located in the heart of Vuisternens-devant-Romont, a charming rural village, the dairy specialises in the production of Gruyère, Switzerland's famous sweet and nutty cheese that is made year-round using unpasteurised milk. Other specialities include vacherin fribourgeois, a semi-soft cheese made with raw cow's milk that has a nutty flavour and buttery texture; and beer-washed cheese, whose rind is washed with beer during the maturation process to create a delicate and creamy texture, and savoury flavours with subtle hints of beer.
The experience includes a visit to the ageing room, where guests will learn about the art and science of cheesemaking through each stage of hard and soft cheese production, from milk to maturation. Milk is sourced from local farms within a five kilometre (three mile) radius; cows are herb-fed and roam in Alpine pastures, yielding a cheese that is smooth and delicate. At the end of the visit, guests will be able to sample a selection of produce, from richly flavoured soft cheeses to smoky, harder cheeses. Tours are led by an expert artisan cheesemaker who shares his passion for cheese, revealing all the secrets of the trade.
Following the tour, guests can stroll around the pedestrianised village of Gruyères, renowned for its spectacular mountain views and culinary delicacies. As well as its eponymous cheese, the town is also famous for its fondue, raclette and decadently sweet meringues topped with double crème, a smooth and creamy-rich butterfat made from mountain cream.
Mushroom Hunting
Foraging fans can reconnect with nature on an educational mushroom-picking experience. The woodlands around Geneva harbour an abundance of wild food, making them the perfect place to learn about edible wild mushrooms, while also learning how to avoid picking any look-a-likes that may be dangerous. Damp, wet weather creates fertile ground for a variety of mushrooms to grow. Chanterelles, oyster mushrooms and hedgehog mushrooms are hidden among the leaf litter in open woodland or nestling in grass and moss beneath pine, birch and beech trees. The Hotel's mushroom forager shares his passion and expertise, with top tips and information on how to gather food safely and responsibly.
With baskets full to the brim with mushrooms, guests will return to the Hotel where they will enjoy a convivial cooking class with the chef, preparing dishes with their freshly picked bounty. The experience includes an aperitif featuring Swiss mountain delights, including cold cuts and cheeses, and a glass of Chasselas, a typical Swiss wine much loved by locals that is grown on the terraced slopes of Lavaux. With its honeyed, mineral flavours, it has a deep golden colour, lending it the nickname "Swiss gold."
Swiss Vineyards – Switzerland's Best Kept Secret
Indeed, as well as being the perfect time of year to enjoy hearty cheeses and mushrooms, autumn is the best season to visit vineyards and savour rich, full-bodied wines. An hour's drive from the Hotel, the Lavaux Vineyard Terraces carpet the lower slopes of the mountainside along the northern shore of Lake Geneva. Designated a UNESCO World Heritage Site, the terraces produce some of the country's most prized wines. With its sleepy towns and terraced vineyards offering wonderful lake views, Lavaux is the perfect destination to visit some of the area's best wineries.
Guests can enjoy a private tour of a five-hectare (twelve acre) estate, where they will learn about biodynamic wines, visiting the wine press and production facilities to understand how wines are crafted. At the end of the tour, guests will learn to appreciate a selection of wines on a unique tasting session on the terrace, which commands spectacular views of the lake and the snow-capped Alps.