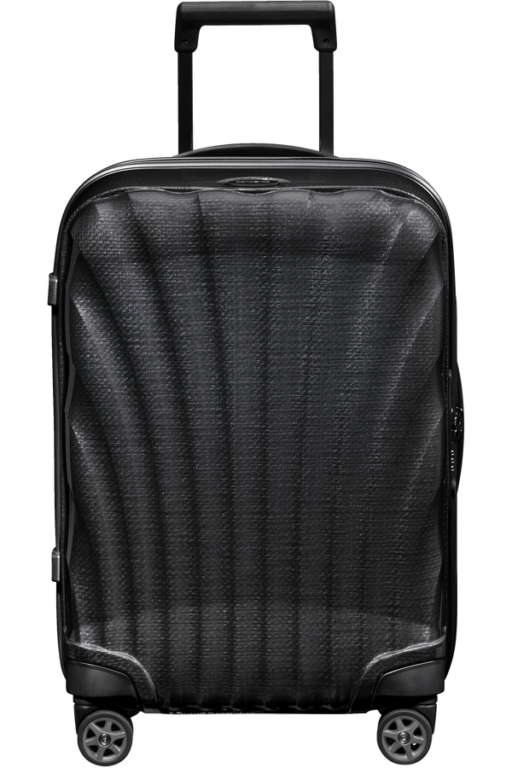 PEUGEOT is adding to its range of lifestyle products and asserting its upmarket position with a cabin case signed with its new logo. Based on the rigid SAMSONITE C-Lite model, its iconic design will appeal to fans and representatives of the Lion brand. It is resistant, light, and practical with four wheels, making it ideal for weekends or business trips. This new cabin suitcase will be available in the coming days at a price of €399 including tax on the online shop https://boutique.peugeot.com
Given that the automotive world and travelling are closely intertwined, PEUGEOT has joined forces with SAMSONITE to sell its cabin suitcase. The two brands are reaffirming their high-end generalist position and are aiming to entice travellers. The iconic shell-shaped design of the suitcase is inseparable from the rigid range of the luggage manufacturer. The coat of arms with a lion's head in profile, the new PEUGEOT logo, is highlighted by the sober black colour of this luggage.
The new cabin bag with the PEUGEOT logo is the SAMSONITE C-Lite model. Its CURV material is solid and light, giving it ironclad resistance. Its dimensions (55×40 x 20 to 23 cm with expandability) and its weight of 2.1 kg make it the perfect companion for weekends or short trips by car, train or plane. Its four wheels, double tube telescopic handle and telescopic handle make it easy to move around.
This new multi-purpose suitcase, made in Europe, adds to the PEUGEOT luggage line, as well as the range of clothing and products signed with the new brand identity. It will be available in the coming days for €399 including VAT on the online shop https://boutique.peugeot.com. This partnership could lead to other models: we'll be seeing you in the last quarter of 2021!