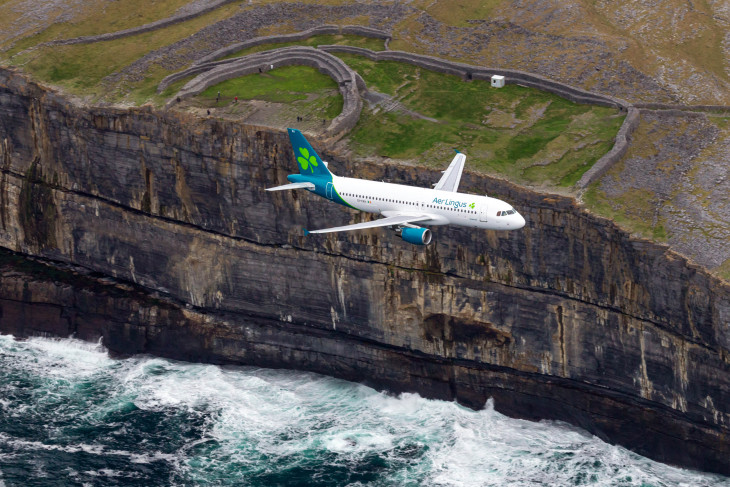 Teams across Aer Lingus are welcoming customers back to the airport and back on-board as the ban on non-essential travel is lifted today and following the delivery of almost 2 million EU Digital Covid Certificates in the last week. After a 16 month period of applying the most stringent travel restrictions in Europe, Ireland today lifts the ban on non-essential travel and Aer Lingus is ready to reunite families and friends. Today, Aer Lingus will operate 66 flights versus 346 on 19th July 2019.
The airline, which continued to fly throughout the pandemic for essential travel and to keep trade links open, has today reiterated how maintaining high safety standards and protecting the health of its customers and colleagues is central to its operation.
Chief Operations Officer, Peter O'Neill said:
"We are delighted to be welcoming more customers back on board from today and reconnecting friends and families that have been kept apart for too long.
"Some coming to the airport today – or in the coming weeks – may be nervous, unsure or simply unfamiliar with flying. We understand that. Our people are trained to ensure that our customers have a safe and comfortable journey.
"We are delighted to once again be able to do what we do best for more customers- deliver safe international travel.
"Thanks to the air filtration systems on board all of our aircraft, and how air flow is managed on-board, it has been proven that the only other indoor environment with comparable air-quality is an operating theatre. Safety measures such as mask requirements, additional cleaning, and new boarding and de-planing procedures have been in practice across the airline for the past year. We're more than ready to welcome more customers back on board.
"There are a few important steps of which those travelling should be aware:
Where possible, check-in online and avail of the baggage drop system;
Make sure you have all of the correct documentation – the EU Digital Covid Certificate is not a pre-requisite for travel but it will make travel easier – check the various websites beforehand to make sure you have the most recent information – gov.ie/travel or reopen.europa.eu
Arrive at the airport least 2 hours for European flights, 3 hours for US travel