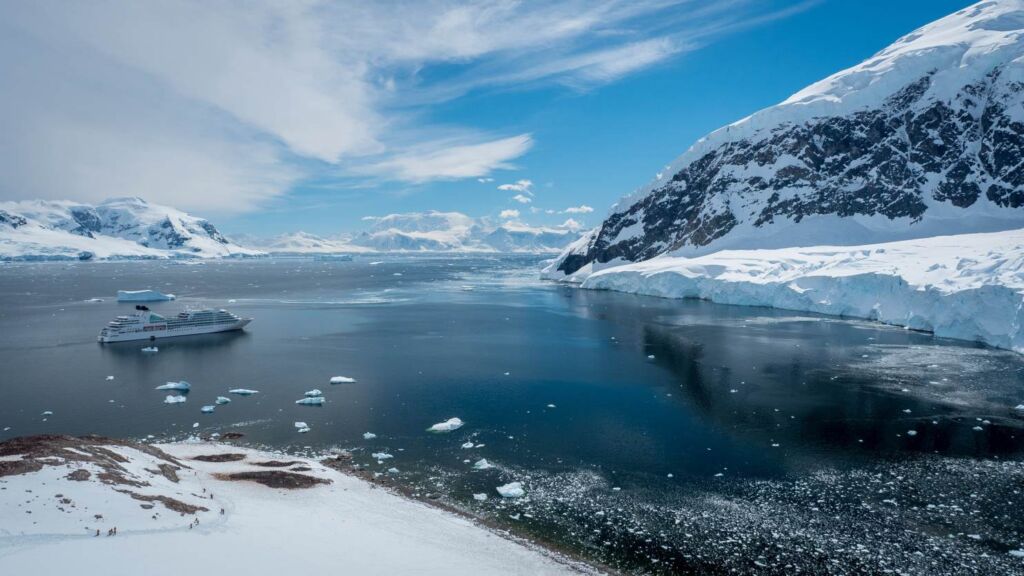 Seabourn is inviting travelers to explore the "peaceful sea" and myriad islands within it on the brand new Grand Pacific Voyage 2022: A World of Islands. Open for sale now, the 65-day adventure is set to depart Vancouver, British Columbia, aboard Seabourn Odyssey on September 30, 2022, and arrive at Sydney, Australia, on December 5, 2022, offering a world of experiences for guests in between with 41 ports, 30 islands, 12 countries, and five overnight stays on the itinerary. Guests will also have the option to embark the voyage in Seattle on October 1, 2022.
The 65-day itinerary of the Grand Pacific Voyage includes stops at notable destinations Seabourn has not visited in over five years, including: Lahaina, Maui, Hawaii; Avatoru, Rangiroa, French Polynesia; Mataiva, French Polynesia; Maupiti Island, French Polynesia; Maroe Bay, Huahine-Iti, French Polynesia; Cook's Bay, Moorea, French Polynesia; Alofi, Niue; Dravuni Island, Fiji; and Ghizo Island, Solomon Islands.
"The Pacific Ocean is a phenomenon all its own – so vast, so beautiful, with such a wide range of destinations and cultures for guests to discover, so demand for this 2022 Grand Pacific Voyage has been very strong," said Josh Leibowitz, president of Seabourn. "French Polynesia and Tahiti belong on everyone's must-visit list, and there is no more appealing way to check them off than on board Seabourn Odyssey."
Once-in-a-lifetime travel experiences available on Seabourn's 2022 Grand Pacific Voyage are endless, with 25 optional, guided Ventures by Seabourn excursions where guests are invited to explore settings of natural beauty via hike, kayak, and Zodiac across the South Pacific. Destinations with the excursions include Maupiti Island, French Polynesia; Ureparapara, Vanuatu; Ghizo Island, Solomon Islands; and Savusavu, Vanau Levu, Fiji, to name a few. There will also be two days of Ventures by Seabourn offerings in Conflict Islands (Panawal Group), Papua New Guinea, and Cairns, Queensland, Australia.
Among the featured overnight destinations for guests of the Grand Pacific Voyage to anticipate:
Honolulu, Hawaii – Experience a vibrant mix of natural, cultural and historic wonders on the island of Oahu, and a blend of cultures in this gleaming city. The famed resort destination of Waikiki Beach will be waiting, as will the volcanic landmark Diamond Head and historic Pearl Harbor, the largest natural harbor in Hawaii, and the only U.S. naval base designated as a National Historical Landmark.
Conflict Island (Panawal Group), Papua New Guinea – Named by its discoverer for the British ship HMS Conflict, this archipelago of 21 coral atolls off the coast of New Guinea is as peaceful and idyllic as paradise can get. And paradise it is, privately owned by a passionate conservationist, with activities including kayaking, snorkeling and paddle-boarding tailored for full enjoyment of beautiful beaches, bio-diverse reefs, crystal clear and comfortably warm waters, and relaxation on sugary sands.
Papeete, French Polynesia – The capital of Tahiti was once a gathering place for islanders to fill their calabashes with fresh water. Today, it's a gateway city lively with romantic resorts, fine-dining restaurants, pearl shops, vibrant markets, and boutiques. The mountainous interior of Tahiti beyond has deep valleys and scenic waterfalls, while the rugged coastal lands are dotted with fields of tropical flowers and glorious white- and black-sand beaches.
Sailing the Pacific Ocean is an unparalleled experience. It is the Earth's largest feature – wet or dry – with a total area larger than all landmasses combined. Occupying a full third of the globe and stretching halfway around the world at its widest point, the Pacific plunges to a maximum depth of nearly 36,000 feet. The ocean's ever-moving surface is further embellished with most of the world's islands – some 25,000 in total – leaving no shortage of destinations for Seabourn guests to discover.
In addition, there will be a selection of optional Overland and Seabourn Journeys, offering opportunities to explore treasured sites on land that cannot be accessed on single-day excursions from the ship.