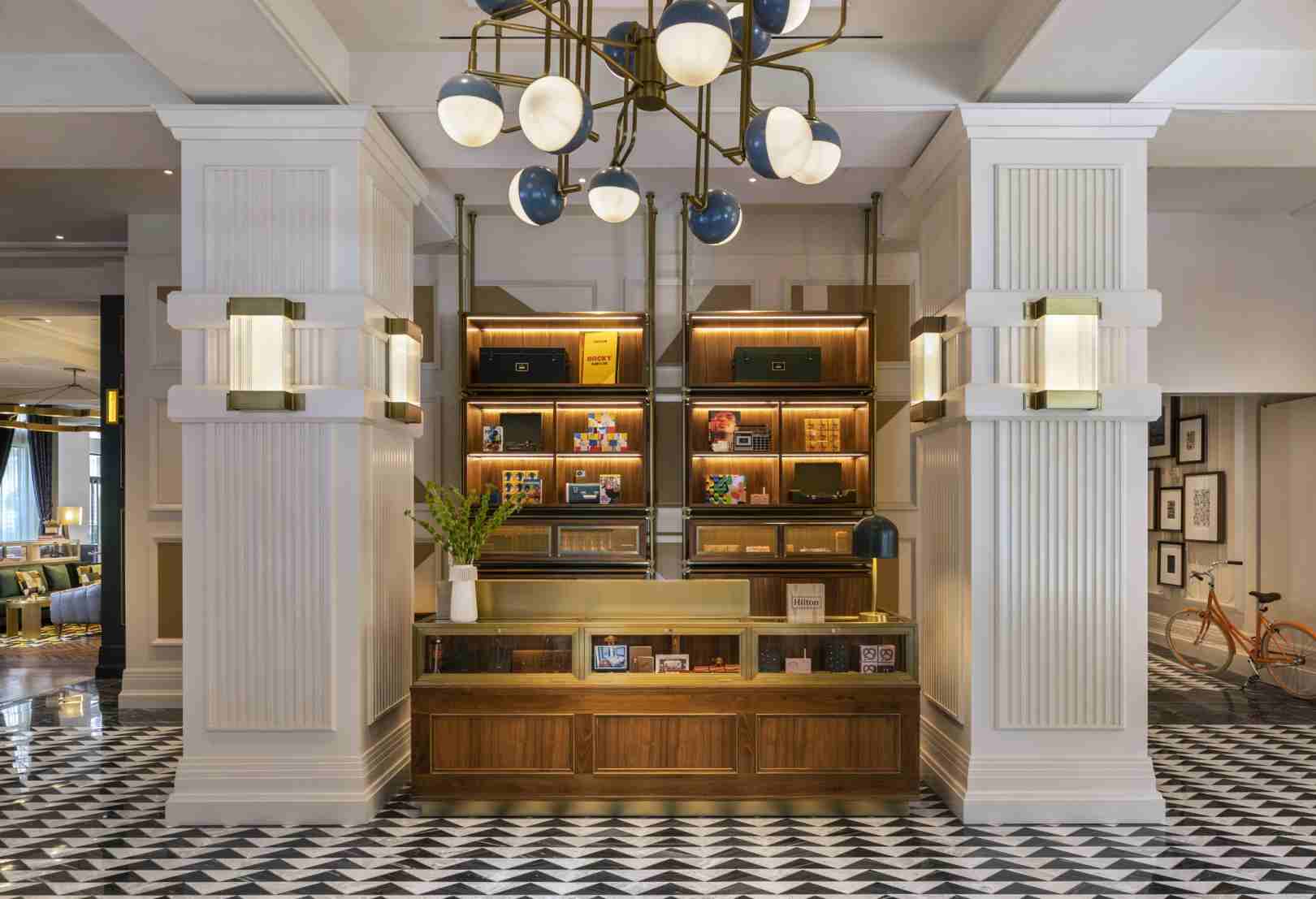 This week Hilton (NYSE:HLT) announces the opening of Canopy by Hilton San Antonio Riverwalk located in the vibrant city of San Antonio on the iconic Riverwalk. The 195-room hotel officially opens Thursday, April 22, and is the first Canopy by Hilton in San Antonio. Together with its new restaurant and bar, this welcome addition to the neighborhood mixes colorful old-world vibes with the city's rejuvenated art, entertainment and culinary scene.
"We are thrilled to provide our guests with an authentic experience that brings San Antonio to life through locally-inspired design and South Texas cuisine while also providing a place to relax and recharge," Daniel Haughan, general manager of Canopy by Hilton San Antonio Riverwalk. "With incredible views of the Riverwalk and cultural attractions just steps away, guests are immersed in San Antonio's vibrant Fiesta Culture."
Designed as a natural extension of the surrounding city, Canopy San Antonio Riverwalk boasts spacious guestrooms, suites and public spaces that strike a balance between modern design and rich cultural décor. This includes integrating the old Civil War-era Alamo Fish Market building and repurposing historical elements such as the cistern and limestone walls.
Guest rooms are thoughtfully designed, showcasing artwork and textiles that reflect the city of San Antonio. The intricate black-and-white shower tile pattern in the bathroom represents the classic San Antonio quatrefoil logo, which honors the four specific city pillars: People, Pride, Passion and Promise.
"I can't think of a better city in which to grow Canopy's footprint in Texas. San Antonio increasingly becomes a must-visit destination for its rich history, architecture, award-winning restaurants and eclectic culture," said Phil Cordell, global category head, lifestyle and global brand head, Canopy by Hilton. "We look forward to offering guests a truly positive stay at Canopy by Hilton San Antonio Riverwalk as we continue to expand Hilton's lifestyle portfolio and open new properties in sought-after locations around the world."
Locally-Inspired Cuisine
UNESCO has designated San Antonio a "Creative City of Gastronomy," recognizing the city's rich culinary heritage and local food movements. Canopy San Antonio Riverwalk embraces the local food scene with its two on-site restaurants that combine modern cuisine and local ingredients.
Domingo Restaurant: From brunch plates to appetizers and dinner entrees, Domingo's menu offers the flavors of South Texas, celebrating the culture of San Antonio with modern culinary flair. The on-site restaurant features a diverse menu that starts with lighter fare, including Mexican Shrimp Cocktail and Halibut Ceviche, and finishes with entrees like Ribeye a La Plancha and Green Chile & Chicken Enchiladas. The Sonoran Crispy Hot Dog and Mexican Hamburguesa – both made with wagyu beef – are sure to become an everyday favorite.
Otro Bar: Sitting on the third floor, the elevated space includes an open-air terrace with great views of the Riverwalk alongside small bites and tacos. Otro's full bar features creative cocktails, including the River Walker (La Venenosa Raicilla Tabernes, D'Aristi Xtabentún liqueur, lychee puree, Mahina Coco, lime juice) and a collection of non-alcoholic alternatives.