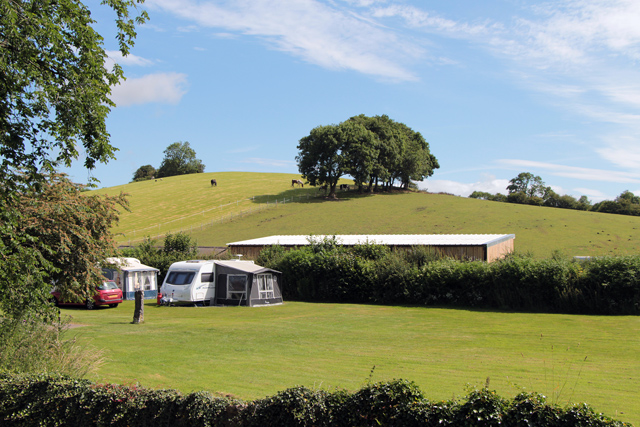 As the pandemic restrictions begin to lift, the prospect of a summer holiday is on many of our minds. Many UK holidaymakers are choosing UK staycations this summer over international travel.
Boris Johnson's roadmap out of the pandemic advises non-essential shops, outdoor bars and restaurants and self-contained accommodation to open on the 12th of April. UK holidaymakers can enjoy a camping holiday or stay in a luxury glamping pod while aligning with the government's restrictions.
In a recent study by Booking.com, a whopping 64% of Brits said they would not be travelling abroad without a vaccination. Many Brits are hoping to stay in the UK for a fun family holiday, over travelling to a new exotic destination. Hopefully, 2021 will be the year for international travel for holidaymakers.
Staycation providers have seen an enormous rise in demands in recent months. In fact, bookings for staycation holidays are more than double what they were last year and 70% higher than in 2019. The staycation business is making a staggering comeback from the pandemic era. Many people are booking their staycations far in advance to make sure they have a break in the diary this year. The South West and traditional English holiday locations are already booking up quickly, with more than 80% of Cornwall's locations sold.
After a year apart, many families are trying to book experiences together at hit visitor attractions – like zoos and museums. Families and friends are desperate to make new memories together, resulting in high demand for tickets and timeslots in these attractions.
Of course, nothing says UK staycation like a caravan holiday. There are over 1 million leisure accommodation vehicles in the UK. Owners of these vehicles have started to sign up to renting sights like Camplify so others can make use of their van. The campervan rental company reported a 367% increase in booking requests in February 2021. Campervan and caravan owners want to earn some extra cash and help others to enjoy their summer holiday.
Geoff Barnes, the marketing director of Park Holidays, said there has never been a greater interest in caravan ownership.
Geoff shared, "Thanks to the rise in popularity of the staycation, investing in a holiday home has become a popular choice. We are seeing a slightly younger and more affluent customer than normal, as people trade in multiple overseas trips for a holiday caravan or lodge they can visit whenever they want, all year round."
Furthermore, 'pop-up' campsites have also begun to emerge across the UK. Stately homes, pubs, racecourses and even alpaca farms have become new venues for pop-up sites. You can use PitchUp to book these temporary campsites for a more unusual holiday. Campsite owners are struggling to manage the vast increase in demand. So, landowners are making use of the opportunity and making some extra cash from their temporary sites. Genius!
Don't worry, the law has been relaxed around 'pop-up' sites so that they can open for 56 days without planning permission. Previously, this was only 28 days. Owners can trial a pop-up campsite and see if people are interested in sleeping over in their destination.
These pop-up sites often only include the basic amenities for campers. The landowner must restore the location to its original condition after the pop-up. If you fancy camping on a farm for a few days, consider looking into pop-up sites. It's an excellent opportunity for your children to learn all about how farming works.