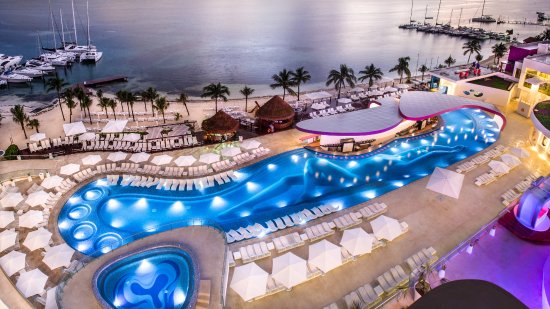 Austrian Airlines is already preparing for next winter with a comprehensive tourism offensive. From October 24, 2021, the Austrian home carrier will be taking off twice a week for Cancun in sunny Mexico. The last flight to this vacation destination was in 2006. Mauritius will also be reintroduced to the flight schedule next winter after a break due to Corona. Austrian Airlines will operate up to three flights a week to the sunny island in the Indian Ocean.
The number of flights to the Maldives will be increased by one additional flight per week next winter. Austrian Airlines will take off three times a week to the island's capital, Malé. Cape Town will also be back on the schedule with two flights a week. The Austrian carrier will operate a long-haul Boeing 777 aircraft to all four destinations.
Chief Commercial Officer Michael Trestl is optimistic about the future: "People are longing for vacations, long-distance travel and the sea. That's why we will be focusing on attractive long-haul destinations in the coming winter flight schedule to satisfy our passengers' desire to travel. I am confident that by then many people worldwide will have been vaccinated that travel will once again be possible without severe restrictions."
On the Austrian Airlines website, passengers can find information on the topics of traveling in times of Corona, the obligation to wear a mask, country-specific travel regulations or flexible rebooking arrangements. The information is updated on an ongoing basis.
Overview on all details of the new route
Route Flight number Flight days Departure – Arrival (Local time)
Vienna – Cancun OS 61 Thursday & Sunday 10:40 a.m. – 16:10 p.m.
Cancun – Wien OS 62 Thursday & Sunday 18:05 p.m. – 11:30 a.m. (on the next day)