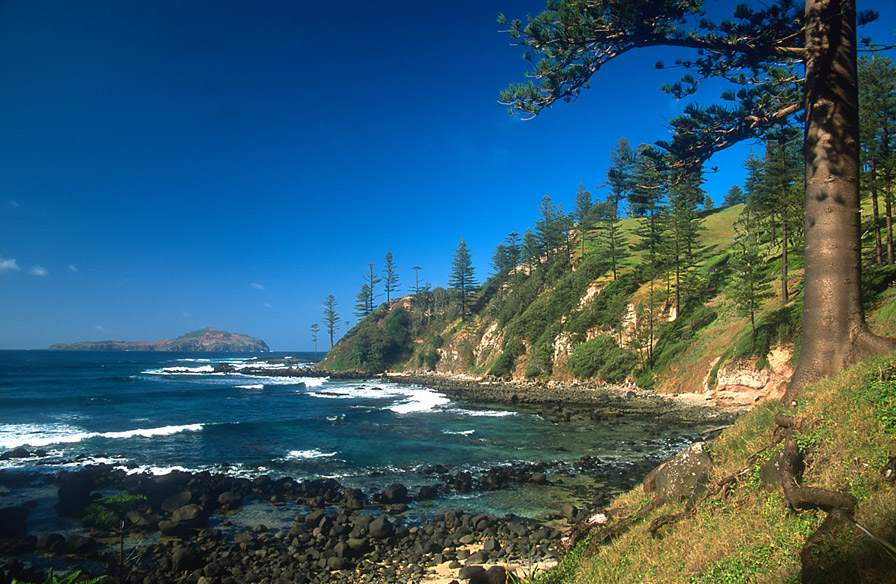 Qantas will launch flights to Norfolk Island for the next three months, maintaining critical passenger and freight connectivity with the Australian mainland and providing frequent flyers with a new holiday destination.
From 19 March 2021, the national carrier will operate six flights per week to the Australian territory in the South Pacific, three flights from Sydney and three from Brisbane. The flights will be operated by Qantas' Boeing 737 aircraft, offering 2,000 seats on the routes each week.
The new flights will initially operate for three months as part of a contract awarded to Qantas by the Federal Government, with the potential to extend for the longer term. This follows several repatriation flights that Qantas operated in recent weeks after Air New Zealand suspended flights between Norfolk Island and Australia due to COVID-19 travel restrictions.
Qantas Domestic & International CEO, Andrew David, said the flights would maintain options for residents and tourists travelling to and from the island.
"We'll be promoting these new flights to millions of our frequent flyers across the country, with seamless connections from our large domestic network through Sydney or Brisbane, who will have the opportunity to earn and redeem points on flights to Norfolk Island," said Mr David.
"With international borders closed, we know Australians are looking for new holiday experiences and Norfolk Island is a destination that has so much to offer.
"The flights also provide an ongoing service for residents to get to the mainland."
Customers will depart and arrive from the International Terminal in Sydney and Brisbane. Flight time is two and a half hours from Sydney and around two hours from Brisbane.
Fares from Sydney start from $412 one-way and from Brisbane from $390 one-way and are now available for sale.