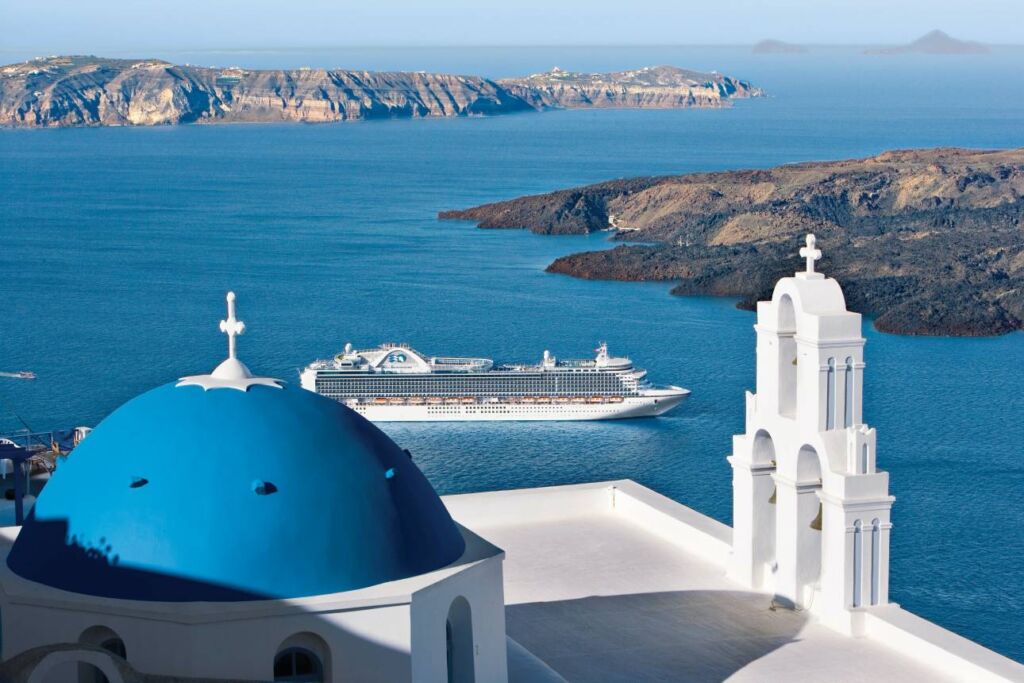 Emerald Princess, Santorini, Greece
easyJet will launch flights and holidays to the Greek Islands of Mykonos and Santorini from Bristol this summer with fares available from £30.99.
easyJet and easyJet holidays have today launched brand new flights and holidays from Bristol Airport to the Greek islands of Mykonos and Santorini for this summer.
All flights and holidays are subject to market-leading flexible policies under its 'Protection Promise' which means that customers can book now for later this year with the confidence that if their plans change, so can their booking.
Ali Gayward, easyJet's UK Country Manager said:
"We know that people want to travel as soon as they can and as soon as it is safe to do so and so we want to ensure they have even more destinations to choose from when making a booking for this summer.
"And while we remain optimistic for summer travel, given the successful roll out of the vaccination programme which will be an important trigger for the Government to begin to unwind some restrictions, our Protection Promise means that customers can book with confidence knowing that if they are unable to travel or their plans change so can their flights or holiday. And unlike other airlines we will offer customers refunds if they are impacted by a travel ban, even if their flight is not cancelled, which is industry leading.
"And in the meantime we continue to focus on offering a network of the most attractive destinations and ensuring we will be ready to ramp up our flights so we can take our customers away to see friends and family or on long-awaited holiday breaks when they can safely take to the skies again."
The new route from Bristol to Santorini, an island paradise perfect for couples and families, takes off from 31 May 2021. Flights are available from £30.99, or a seven-night package holiday including flights, hotel, bags and transfers can be booked for just £373 per person. Those looking for an escape to relaxation need look no further than the 5* Splendour Resort, with its luxury facilities and breath-taking views.
Those who want to experience the action and glamour of Mykonos can jet off directly from Bristol from 28 May 2021, with fares available from £30.99* and holidays available from £373 per person, with a range of hotels including the adults only 4* Andronikos hotel, famed for its classic Cycladic design and rooftop bar. All easyJet holidays can be booked with a deposit of just £60 per person.