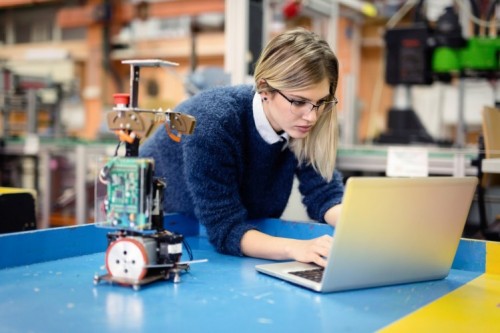 Perhaps the worst-hit industry last year amid the COVID-19 pandemic was the travel industry. As lockdowns were put in place all over the world, tourism and business travel came to a standstill, which hurt everyone in the industry, from small tour operators to the biggest hotel chains. It was not a shock to see hotel occupancy rates around the world hovering around 3-5% for the first half of 2020, and even now, when many countries have opened up and are allowing foreign visitors subject to precautions and certain requirements, we are still seeing many companies struggling to stay afloat. Of course, it will still take quite some time, perhaps the whole of this year, before we can go back to our lives before the pandemic struck. However, it can be said for certain that the travel industry will rebound in a big way, as more and more people will look to travel to make up for lost time once they are able to. This time has also seen some companies in the travel space come up with ingenious ways to stay relevant as well as prepare themselves for the inevitable boom, and Booking.com is one of them.
The hotel and travel booking platform recently announced a partnership with Crypto.com, which will see users of the Crypto.com app get discounts on Booking.com, up to as high as 25% off. In addition to this, users who pay on the site using the Crypto.com Visa card will get an 8% cashback on their booking amount, as well as several perks, including free airport lounge access at selected airports, zero transaction fees on foreign currency withdrawals, and free ATM withdrawals worldwide, among others. This announcement comes on the back of a huge increase in the price of Bitcoin in 2020 of over 300%, which has drawn a lot of users to this space, even though this may have been tempered slightly by a 26% decline in a couple of days in January 2021. Nevertheless, the demand for Bitcoin and cryptocurrencies in general remains strong, and allied with the potential for a big rebound in travel and tourism sometime in 2021, this is an exciting partnership for both firms.
Booking.com is not the only global firm looking to get into the cryptocurrency space in some way. Facebook made headlines a couple of years ago when it announced the launch of its own cryptocurrency, Libra, which has since then been renamed to Diem. PayPal, the global payments giant, recently stated that its user base of around 350 million customers will soon be able to transact in and hold cryptocurrencies as part of their balance in their PayPal accounts. Various other sectors and industries, particularly the entertainment sector, are also looking to get involved in crypto. Foremost among these is the online gambling industry, where, in the last year, many online casinos have begun offering players the option to play bitcoin baccarat, where they can place bets using bitcoin, and other similar variants of popular table games, have become common on these sites, which in turn has made them extremely popular as well. Bitcoin, and the crypto space in general, looks set to be a part of various related and unrelated sectors for the foreseeable future.
This partnership between Booking.com and Crypto.com will see users being able to gain discounted access to over 400,000 properties and over 28 million accommodation listings, according to a press release. Along with promotional offers, this is sure to be a very attractive option for many people looking to travel this year.