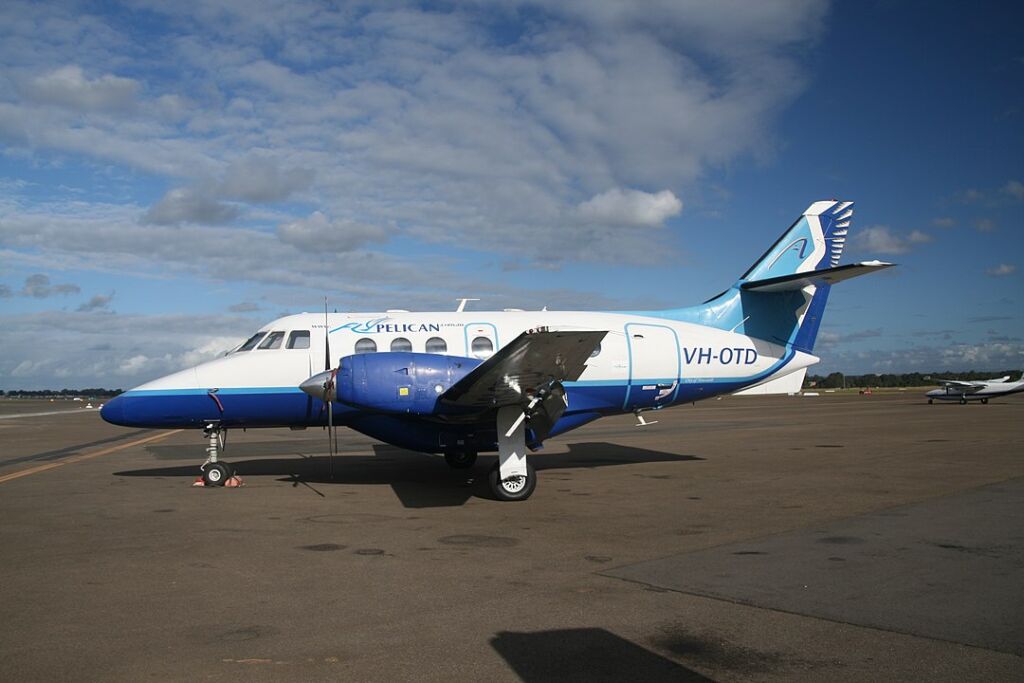 FlyPelican will launch its first Newcastle – Sunshine Coast service today, Monday 4 January, with the first outbound flight taking off at 10:20am and arriving at Sunshine Coast Airport at 11:15am.
The new service will be operated by Newcastle's only locally based airline, FlyPelican, on a 19-seat Jetstream 32 turboprop aircraft, providing the region with a third Queensland destination.
"At the peak of travel restrictions FlyPelican was the only airline operating in and out of Newcastle Airport, and they have grown from strength to strength now offering a direct service to one of our favourite holiday destinations – the Sunny Coast.
"Locals love to holiday in south east Queensland, where there's sandy beaches and a tropical climate, and the Sunshine Coast has consistently been one of our frequently requested routes with iconic destinations such as Noosa, Coolum and Maroochydore on offer.
"Equally, this new service offers a chance for our region to attract a new tourism market with greater access to the vibrant city of Newcastle, beautiful coastline of Port Stephens and the amazing food and wine of the Hunter Valley. It's a great result for the local visitor economy," said Newcastle Airport CEO Dr Peter Cock.
Also speaking today, CEO of FlyPelican Airlines Marty Hawley said support for the new service is looking positive especially considering the Greater Sydney lock down restrictions.
"This is currently the only direct service from the Sunshine Coast to a non COVID hotspot in NSW and forward bookings have been strong in both directions.
"Whilst this route is commencing as a 12 week service, our aim is to develop it into a year round offering. We encourage locals at both ends to explore a beautiful part of Australia, support the service and help make it a long-term proposition. We look forward to welcoming people on board our aircraft featuring our newly refurbished cabins with snacks and refreshments provided, which is all part of the FlyPelican experience."
The new service will operate three return flights a week for 12 weeks over the Summer months, on Monday, Wednesday, and Friday.
Flight time is 1hour 55min, with tickets on sale online via flypelican.com.au or your local travel agent.
FlyPelican is an regional airline and aircraft charter company based in Newcastle on the east coast of Australia operating a fleet of 19 seat British Aerospace Jetstream 32 aircraft.
Currently operating regular scheduled passengers services between; Newcastle-Canberra, Newcastle-Ballina (Byron Bay), Newcastle-Dubbo, Canberra-Dubbo, Sydney-Mudgee, Sydney-Taree and Newcastle-Sydney, FlyPelican is also capable of carrying out air charter services anywhere within Australia.