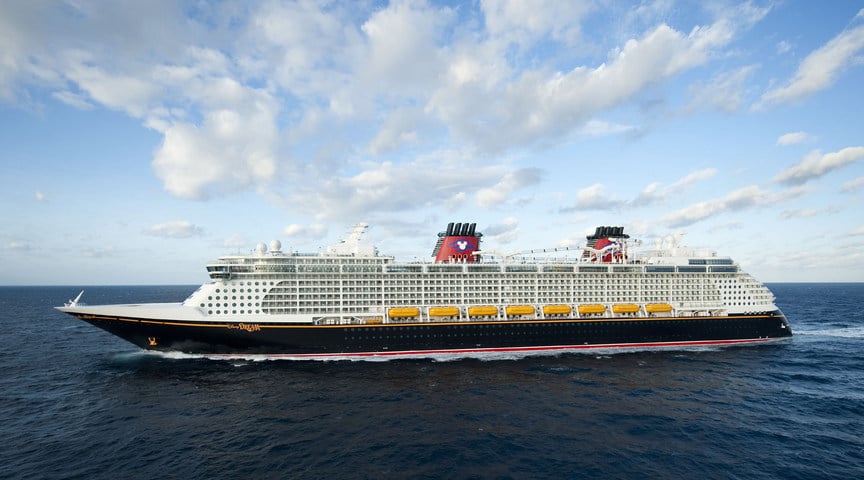 The Disney Dream continues the Disney Cruise Line tradition of blending the elegant grace of early 20th century transatlantic ocean liners with contemporary design to create one of the most stylish and spectacular cruise ships afloat. The Disney Dream offers modern features, new innovations and unmistakable Disney touches. (David Roark, photographer)
In response to the U.S. Centers for Disease Control and Prevention (CDC) "Framework for Conditional Sailing Order" pertaining to resumption of U.S. cruise operations, Princess Cruises is extending its pause in global operations to allow time for the estimated preparation needed for completing required activities prior to sailing and taking into consideration the temporary seven-day cap on itineraries that call at a U.S. port. The cruise operations impacted include the following:
All cruises sailing through March 31, 2021
All cruises longer than seven days sailing in and out of United States ports through Nov 1, 2021
As Holland America Line continues to prepare and develop its plans to meet the Framework for Conditional Sailing Order issued by the U.S. Centers for Disease Control and Prevention (CDC), the company is extending its pause of cruise operations for all departures through March 31, 2021. The line also will cancel select longer voyages, and cruises of eight days or longer that call in the United States until Nov. 1, 2021.
Cruises impacted by this pause in operation are:
All cruise departures from Jan. 1 through March 31, 2021.
Cruises of eight days or more that call at a U.S. port through Nov. 1, 2021.
Select longer voyages in Asia, Australia/New Zealand and South America through mid-April 2021. Some departures will be rescheduled to comparable dates in 2022.
Seabourn announced today that it will cancel a series of 2021 voyages for two ships in its fleet as part of a broader redeployment in preparation for an eventual return to service.
The cancellations come while the brand works to implement its plan to resume guest operations, which includes meeting the requirements of the Framework for Resuming Cruise Ship Operations order issued by the U.S. Centers for Disease Control and Prevention (CDC) for sailings with U.S. port calls.
The cancellation announcement applies to select itineraries on Seabourn Odyssey and Seabourn Quest. Specific details are as follows:
Seabourn Odyssey: with select voyages cancelled from January 16, 2021 – November 5, 2021. Seven-day Alaska/British Columbia and the Pacific Coast sailings have not been cancelled.
Seabourn Quest: with voyages longer than 7 days and calling on a U.S. port cancelled from July 22, 2021 – November 6, 2021.
Disney, like other US-based cruise lines, has canceled sailings through year's end. Departures are canceled on Disney Magic, Disney Wonder and Disney Dream through February, 1 and Disney Fantasy through February, 6.
P&O Cruises has extended the pause in operations into April 2021 in response to the current uncertainty around European ports of call.
P&O Cruises president Paul Ludlow said: "With hopeful news headlines clearly we do not want to extend our pause in operations any further than absolutely necessary, but given the ever changing guidance around international travel and the varying regulations in many European ports of call we felt it prudent to cancel these additional dates.