While their main purpose is to simply connect two places to each other, bridges also serve an aesthetic purpose, with unique designs becoming landmarks in their own right.
But for every design which gets built, there will be countless others which never see the light of day – until now. Uswitch comparison service scoured the archives and uncovered plans for 6 amazing bridges that were never built and show what they could have looked like.
Crystal Span Bridge, London
In 1967, a proposal was put forward to replace London's Vauxhall Bridge, led by the Glass Age Development Committee, an organisation set up by Pilkington to promote the use of glass in architecture.
The plan was to get rid of Vauxhall Bridge and in its place build the Crystal Span, a 300-metre-long, 7 story-high, glass-clad bridge. More than just a normal bridge, the Crystal Span was set to include a hotel, art gallery, shopping centre, a theatre and even a rooftop garden!
Sadly, the project never saw the light of day, with the council viewing it as just too expensive to move forward with.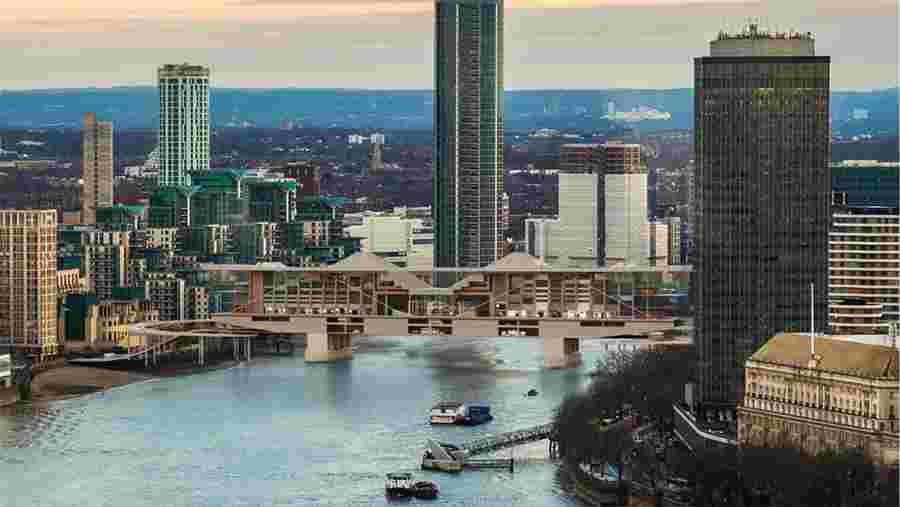 Leonardo da Vinci's Bridge, Istanbul
Despite being best known as a painter, Leonardo da Vinci was also an accomplished engineer, designing several unique devices throughout his lifetime, including various flying machines.
In 1502, he submitted plans for a bridge to cross the Golden Horn in Istanbul, at the request of Sultan Bajazet II. However, his ambitious plan was later rejected by the Sultan, who didn't think it was feasible.
Now, over 500 years later, engineers at the Massachusetts Institute of Technology (MIT) have proved Da Vinci right, testing his designs and concluding that they would have been structurally sound.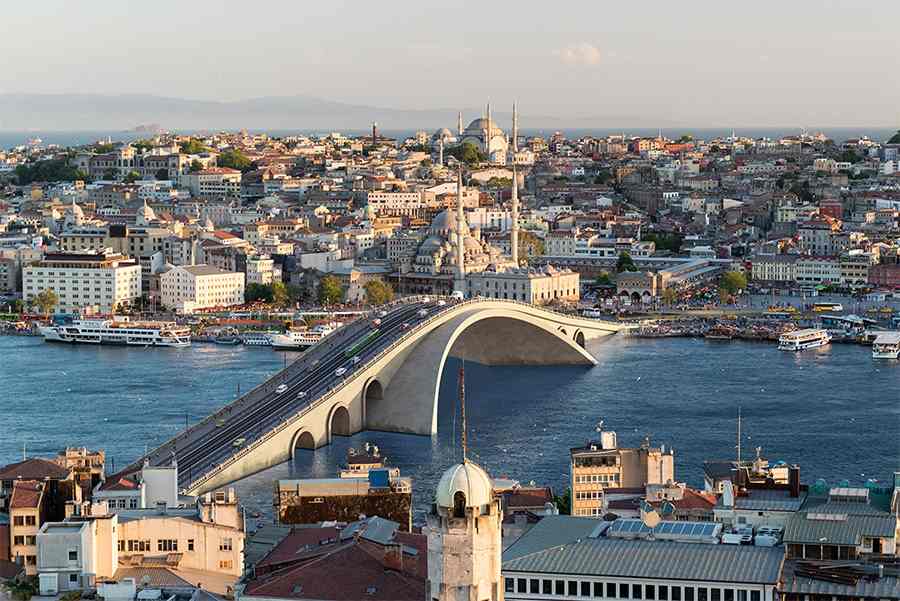 Golden Gate Bridge, San Francisco
Perhaps one of the most recognisable bridges in the world, San Francisco's Golden Gate Bridge is known for its distinctive colour, but it almost looked completely different.
The U.S. War Department initially objected to its construction, fearing Navy ships could be trapped if the bridge was bombed or collapsed. They eventually gave their approval but had their own suggestions about what it should look like.
The Navy wanted it to be painted with black and yellow stripes, to make it visible in foggy conditions, while the Army Air Corps wanted red and white stripes, to make it more noticeable from the air. Luckily, neither got their wish!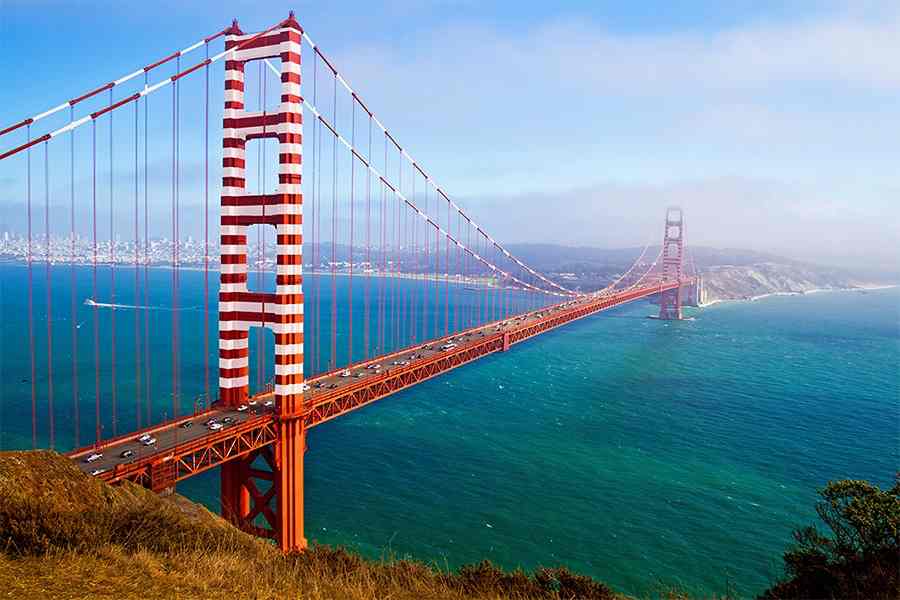 Brooklyn-Battery Bridge, New York
It's estimated that around 55,000 cars, trucks and buses use the Brooklyn-Battery Tunnel every day, totalling over 20 million vehicles each year. Pitched as part of a traffic-relief project in the 1930s, Robert Moses, the man in charge of the build, spent a period of time pushing the idea of a bridge, rather than a tunnel.
Moses believed that a bridge would not only be a cheaper option, estimating a cost of $41 million, compared to $84 million for a tunnel, he also felt it would be a more efficient solution, with 6 lanes for traffic, compared to 4 in the tunnel.
Despite his best efforts, his idea faced fierce opposition, and the Brooklyn-Battery Tunnel went ahead as originally planned.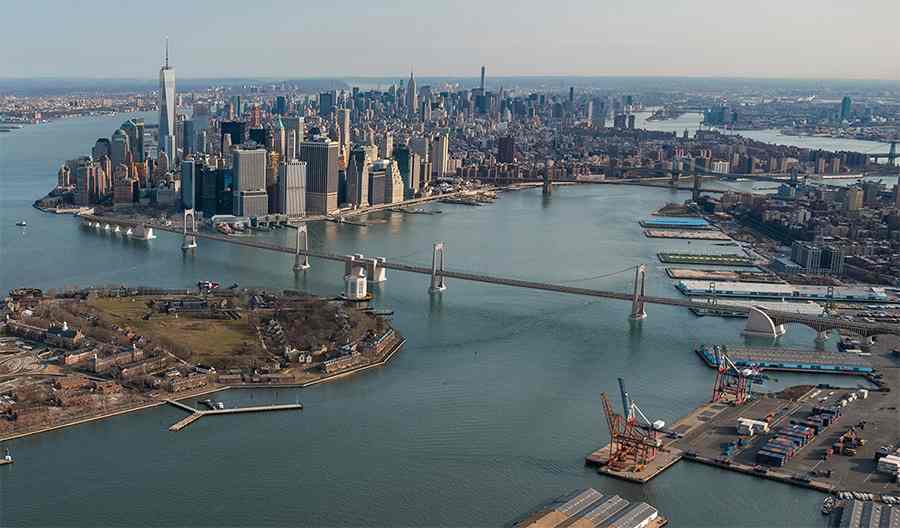 Sydney Harbour Bridge, Sydney
In 1900, the Lyne government organised a worldwide competition for the design and construction of a harbour bridge, with 30 different designs being submitted in the first year, exhibited in Sydney's Queen Victoria Markets.
Due to an economic downturn and change of government in 1904, construction on the project never began. It wasn't until 1921 when the project went out to tender, with more than 20 new designs submitted by the close date in 1924.
One of these designs, proposed by Ernest Stowe, was for a three-span bridge, with connections at Balls Head, Millers Point and Balmain, with a hub and memorial tower on Goat Island.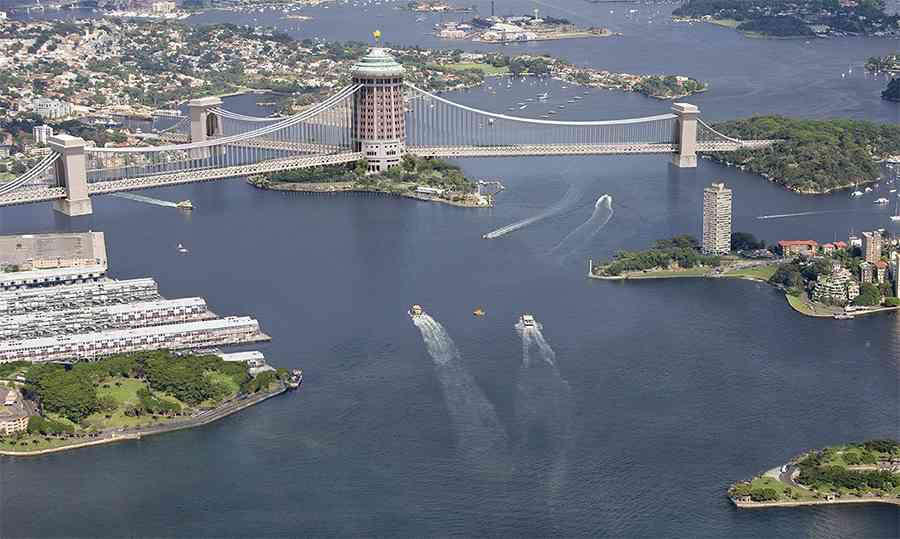 The Fourth Forth Bridge, Scotland
There are currently 3 bridges spanning the River Forth in Scotland, the Forth Bridge, the Forth Road Bridge and the Queensferry Crossing. However, according to recently discovered plans, there was almost a fourth Forth bridge!
The drawings, which date back to 1945, were for a second rail bridge, built just downstream of the existing Forth Bridge. Not much is known about why the designs were drawn up, or why they were abandoned, but historians have been investigating various theories, including that the plan was to replace a bridge damaged in war or to cope with increased demand for trains.