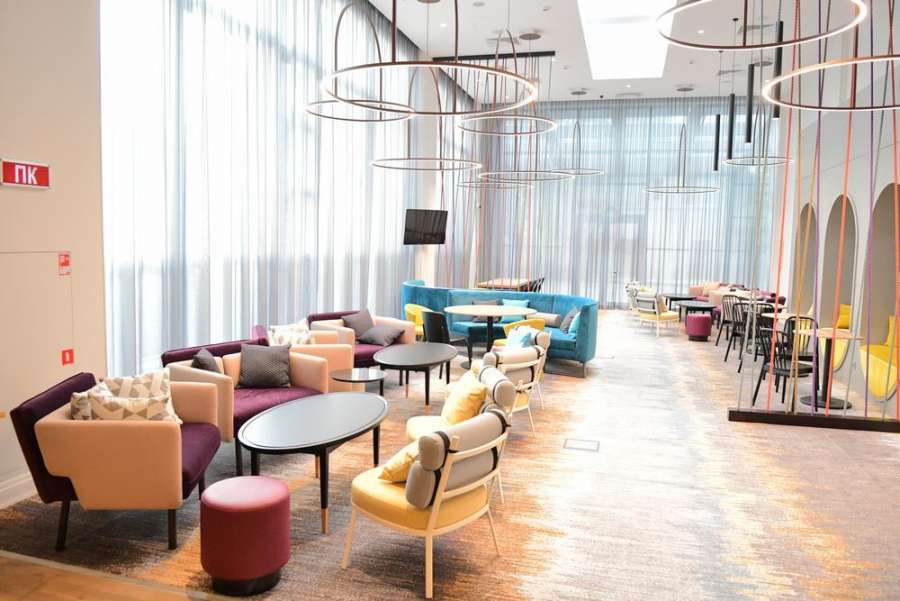 Hilton's Hampton by Hilton opened its newest property, Hampton by Hilton Krasnodar. Hilton signed a franchise agreement with Kesko-Krasnodar LLC for the construction of a second hotel under the Hampton by Hilton Krasnodar brand in February 2017.
The hotel features more than a hundred equipped rooms, as well as covered parking, a spa complex and a reception area. In addition, the hotel complex has a conference hall with an area of four hundred square meters.
"The opening of another hotel of the worldwide hotel chain in the very center of the city is a landmark event for Krasnodar. We have great potential for economic development – annually we receive over 1.2 million guests. A new hotel of this level means investments of more than 1.3 billion rubles, additional jobs, taxes to the budget and, of course, the prestige and status of Krasnodar, " said Evgeny Pervyshov, the Mayor of Krasnodar.
The head of the developer Kesko-Krasnodar LLC Evgeny Bidilo noted that the new hotel is a multifunctional combo hotel. Its infrastructure includes a hotel fund for 105 rooms, a spa complex, a conference hall with an area of ​​400 sq. meters, fitness room, restaurant, bar, work area, own covered parking.