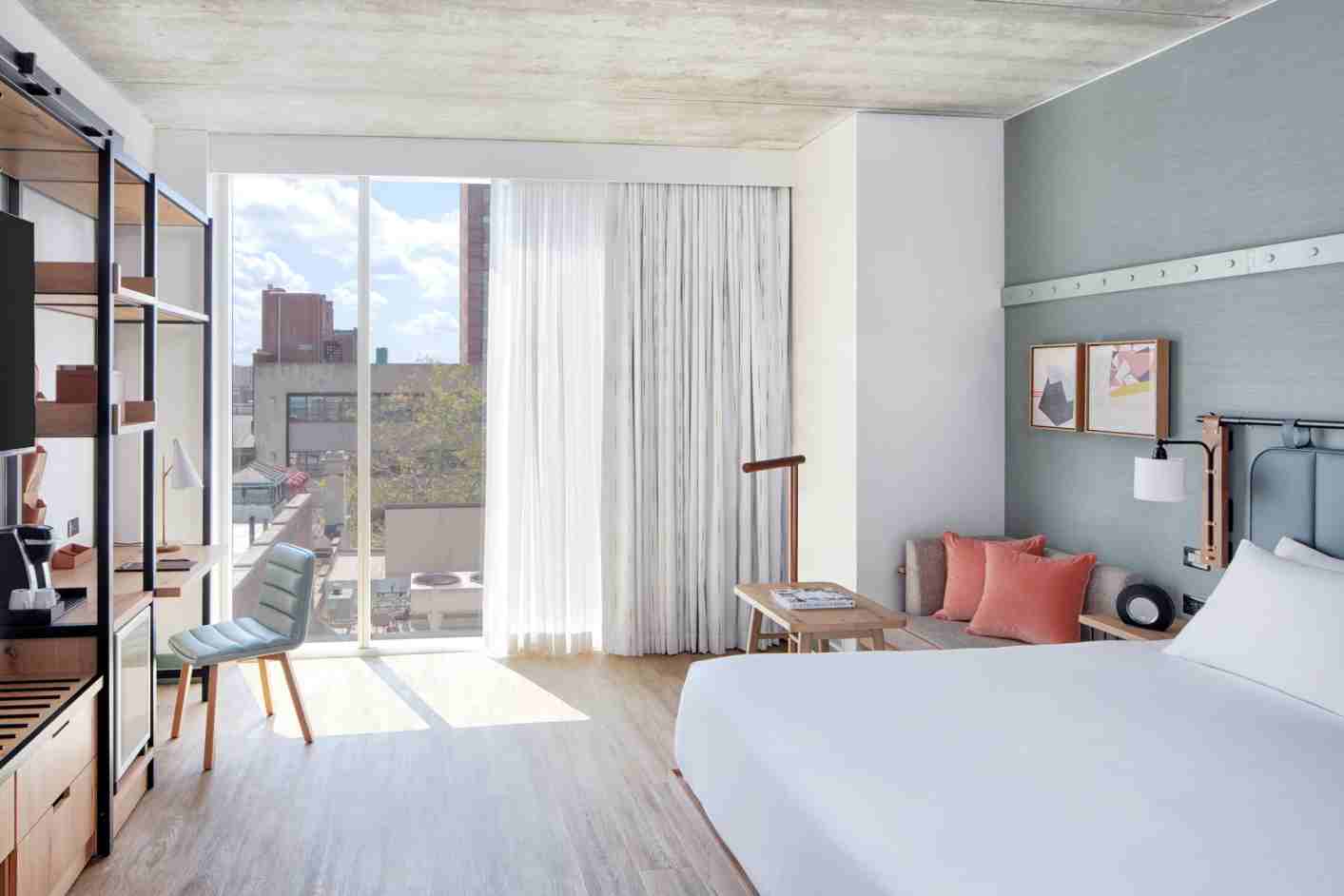 Hyatt Hotels has announced the opening of Hyatt Centric Center City Philadelphia, expanding the Hyatt Centric brand's footprint in markets that matter most to guests and World of Hyatt members. This newly built 332-room upscale lifestyle hotel with 22 suites is centrally located in the heart of Philadelphia. The hotel features contemporary guestrooms and hotel amenities such as Drybar Buttercup salon-quality blow-dryers in each room, more than 5,000 square feet of state-of-the-art meeting space, a lobby bar and restaurant featuring American cuisine, as well as a grab-and-go market. Located in one of Philadelphia's most desirable neighborhoods, Rittenhouse Square, the hotel is steps away from tree-filled parks, outdoor sculpture gardens, revered architecture, lauded dining, boutique shopping, and a lively nightlife. Only eight miles from Philadelphia International Airport, Hyatt Centric Center City Philadelphia connects travelers to popular Philadelphia historical and cultural attractions like the museum district on Benjamin Franklin Parkway and Independence National Historic Park.
Contemporary design with an authentic aesthetic create Hyatt Centric Center City Philadelphia's lighthearted personality. Influenced by its connection to the city – the hotel's guestrooms feature locally inspired artwork that speak to Philadelphia's diverse neighborhoods and traditions.
Hyatt Centric Center City Philadelphia also features Patchwork Restaurant and Bar, whose name was inspired by a patchwork quilt signifying the diverse neighborhoods in Philadelphia and the city's Quaker roots, and showcases contemporary American cuisine paired with innovative cocktails.
Hyatt Centric Center City Philadelphia also offers more than 5,000 square feet of customizable function space. Located on the second floor, the flexible function space features seven multi-functional rooms that can accommodate events and meetings for up to 200 attendees. All meeting and event spaces offer natural light and state-of-the-art audio/visual technology within. Each of the hotel's meeting spaces are named after groundbreaking Philadelphians who inspire creativity and innovation in the events that take place in those spaces. The Alexander Ballroom, which is the largest room at 2,700 square feet, takes its name from Sadie Mossell Alexander, the first African American woman to receive a law degree from the University of Pennsylvania and the first admitted to the bar in Pennsylvania.
Hyatt Centric Center City Philadelphia is located at 1620 Chancellor St, Philadelphia, PA 19103.
Hyatt Hotels Corporation has announced the opening of Hyatt Centric Downtown Minneapolis.